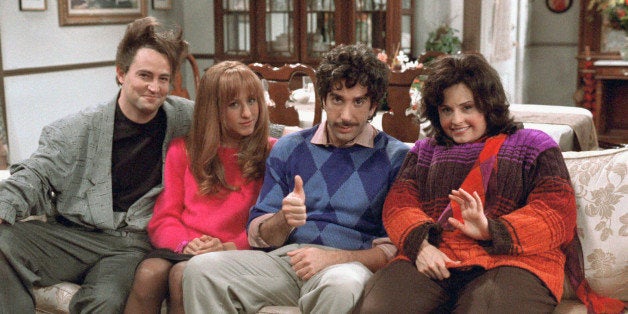 No one told you Thanksgiving was gonna be this way.
Traditionally, Thanksgiving is that special day of the year when your family members gather around the table to argue, tolerate your drunk uncle's commentary and eat themselves into food-comas, followed by dessert. But then "Friendsgiving" came along.
This new incarnation of the holiday is essentially just Thanksgiving with your buddies, and although many are trying their own take on the holiday, no one did it better than the sitcom "Friends."
Throughout its 10 seasons, "Friends" became known for its classic Thanksgiving episodes. And because of those, we can all learn the dos and don'ts of having a great Friendsgiving:
Do not show up late.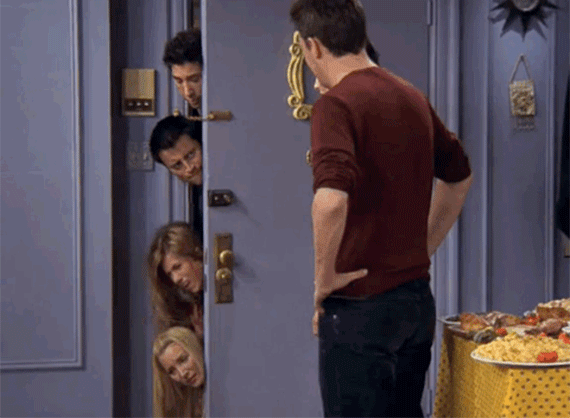 NBC via Jaimie Etkin / BuzzFeed
Dress to impress.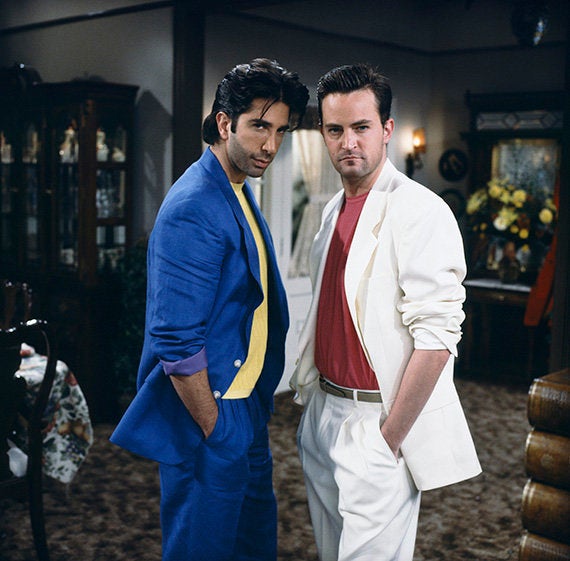 Remember the turkey is super important.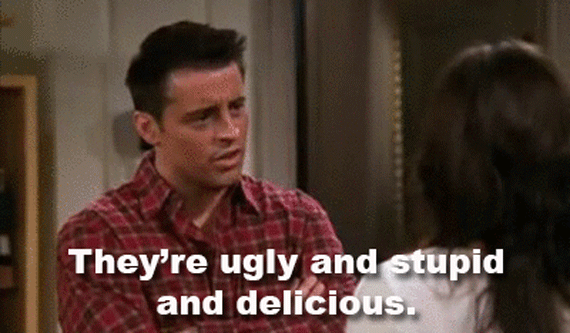 Let your guests know what they should bring.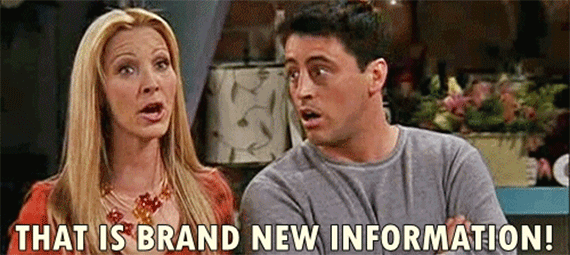 Keep it fun on the football field.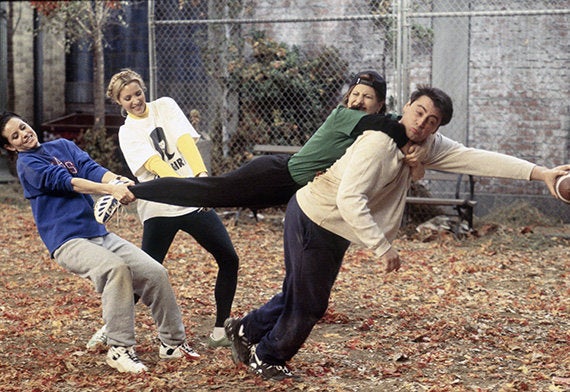 Pace yourself.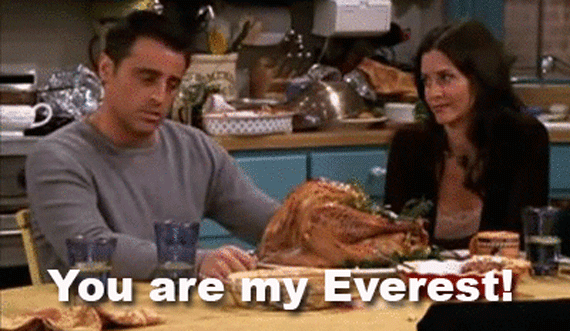 ... Or just wear your Thanksgiving pants.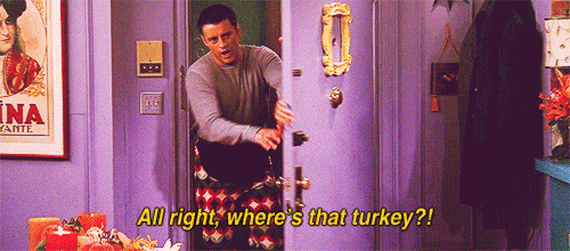 Always grab the seat next to Brad Pitt.
Friendsgiving is for turkey. Not for beef.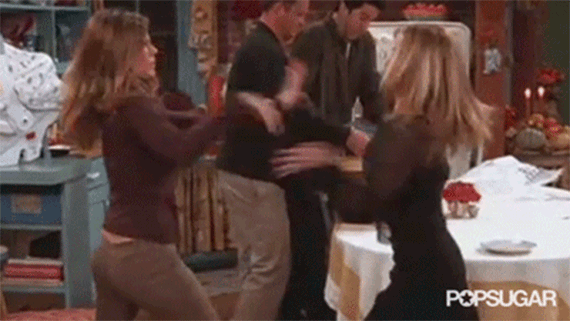 Seriously. Brad Pitt doesn't like drama.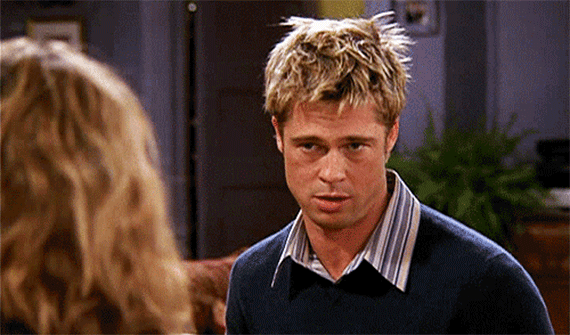 Whatever you do, don't get the turkey stuck on your head.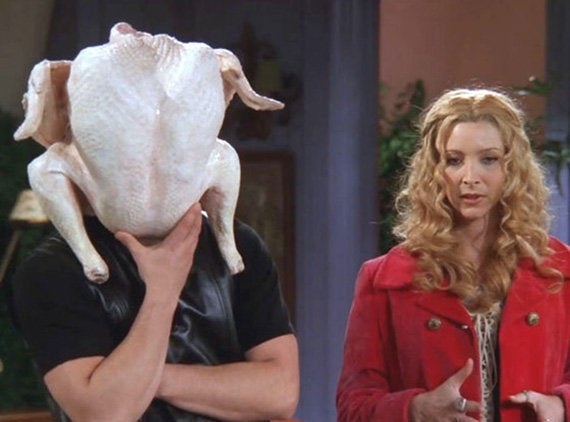 But if the worst should happen, just make the most of it.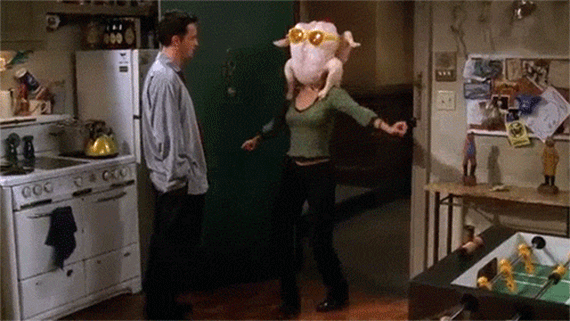 We're serious about the turkey, though.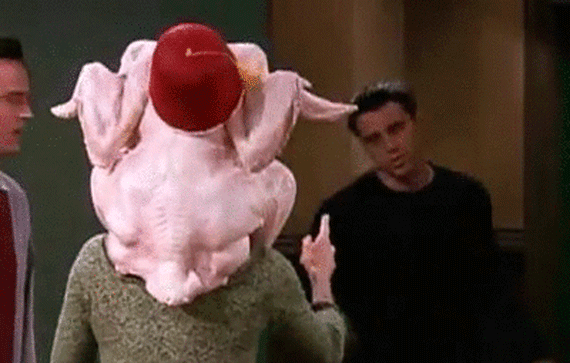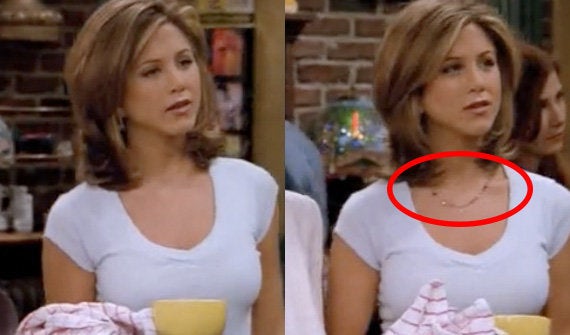 "Friends" Goofs To Watch For