On Friday, a video for the song "Moonlight" dropped exclusively on Tidal, featuring Jerrod Carmichael, Issa Rae, Tiffany Haddish, Tessa Thompson, Lakeith Stanfield and Lil Rel Howery reenacting a scene from the episode "The One Where No One's Ready."
The video, directed by "Master of None" co-creator Alan Yang, is more than just a funny parody, but a whip-smart satire of Hollywood whitewashing and appropriation.
But there's one detail that makes the themes of both the song and the video especially significant: "Friends" might have been based on the 1993 black sitcom "Living Single."
The series, which aired on Fox till 1998 and starred Queen Latifah, has striking parallels to "Friends," which debuted on NBC in 1994. Both shows are about a group of six friends living in the same apartment complex, and both have similar characters ― Lisa Kudrow's Phoebe Buffay, for instance, has the same ditzy behavior and earthy style as Sinclair (played by Kim Coles).
In an appearance on "Watch What Happens Live" in January, Queen Latifah agreed with what many have suspected about the similarities between "Friends" and "Living Single" (that the former was based on the latter).
"We knew we had already been doing that [concept]. It was a guy named Warren Littlefield that used to run NBC, and they asked him when all the new shows came out if there was any show he could have, which would it be? He said, 'Living Single.' And then he created 'Friends.'″
If you watch the "Moonlight" video with the knowledge that "Friends" was essentially a white version of "Living Single," the parody takes on a whole new life, commenting on the tendency of white Hollywood to profit from and copy the ideas of black entertainment. Oh, and the fact that Jerrod Carmichael, who plays Ross Gellar in the parody, was also the star of the recently-cancelled NBC sitcom "The Carmichael Show," is just icing on top of the poetic justice cake. Brilliant.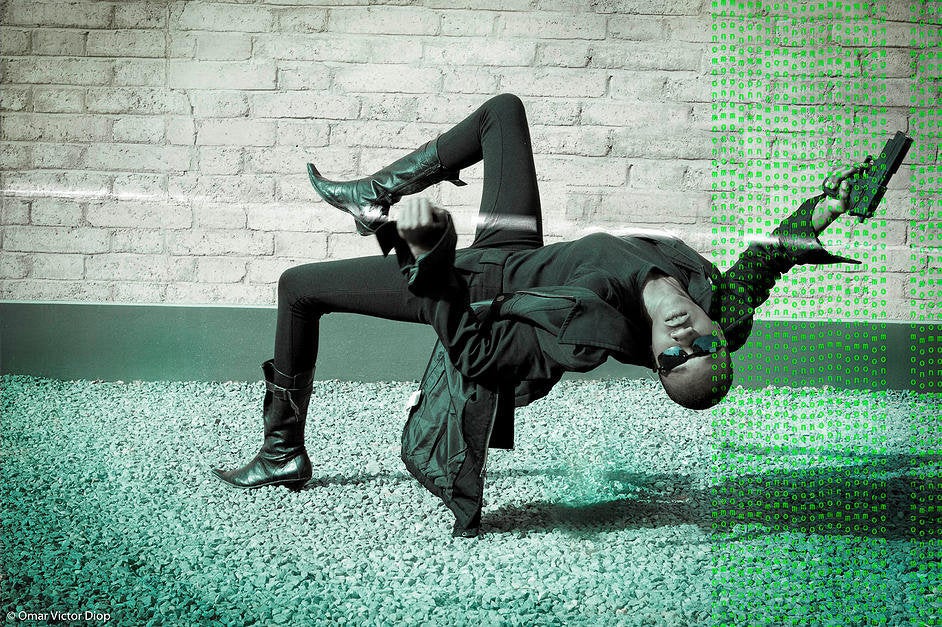 [re-]Mixing Hollywood Takes On Hollywood Diversity
Popular in the Community