This woman did the purrfect thing.
Two cats, a 16-year-old cream-colored tabby named Max and 11-year-old white and orange kitty named Mojo, entered Anne Arundel County Animal Control in Millersville, Maryland, together, on Nov. 13.
Although they had to be placed in separate cages, the two cats had a lifelong bond: They had entered the shelter together because they grew up together.
It only took cute, green-eyed Mojo a few weeks to get adopted, leaving Max behind at the shelter. But once Mojo's new human took him home, she felt a pang of guilt. Mojo is a wonderful pet, she told the volunteer group Friends of Anne Arundel County Animal Control, but she couldn't get Max out of her mind.
"The idea of him living out his life in a cage just broke my heart," Mojo's mom said, according to the organization's Facebook page.
So, on Dec. 26, she adopted Max as well.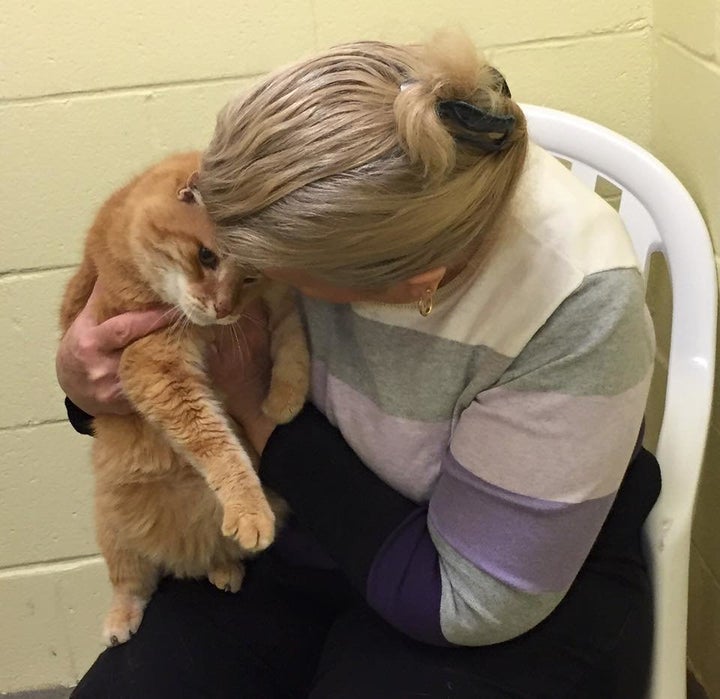 Chris, a volunteer and board member at Friends of Anne Arundel County Animal Control told The Huffington Post that while older animals are not as popular as puppies or kittens, they often have easier transitions to their new homes.
"An older or senior animal can acclimate to your home better than a puppy or a kitten can. And they're more appreciative that you opened your home to them," she said.
Chris knows this first hand -- three months ago she adopted a 10-year-old Westie named Tay.
"She was terrified when she got here," Chris said. "So I took her home, fell in love with her and she never left."
And some senior animals are so sweet, that people come into the shelter to merely drop off donations and leave with a silver-snouted pet.
"We had a very young couple who came in to drop off some food and supplies for Christmas," Chris said. "And they saw a 17-year-old dog named Rocky and they just took Rocky home with them that day. Now the dog is just thriving."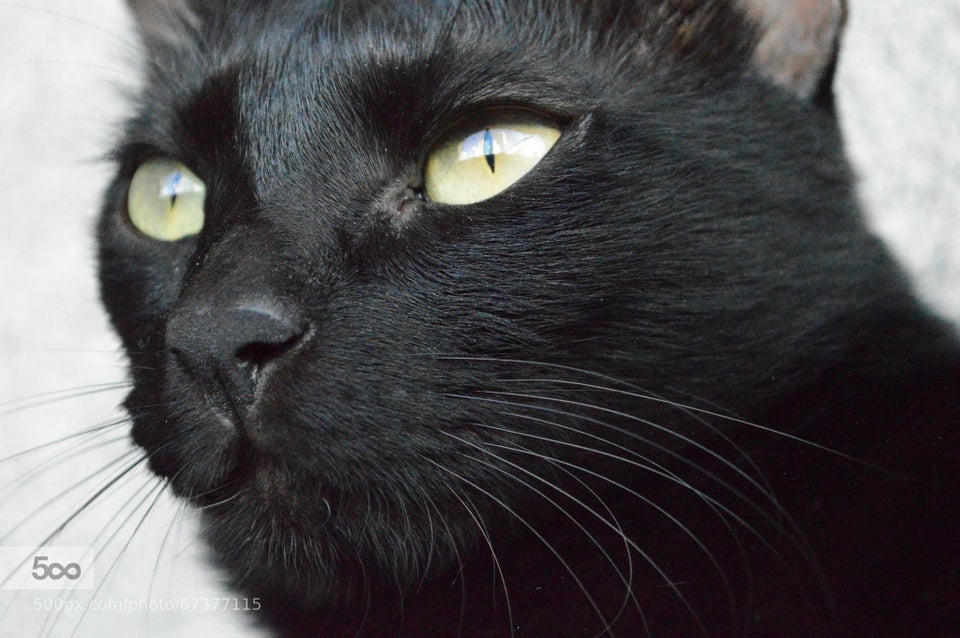 Beautiful Black Cats
Related