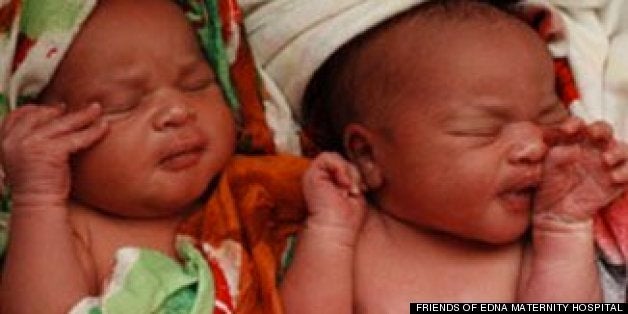 By Amy Szabo, Interim Executive Director of Friends of Edna's Maternity Hospital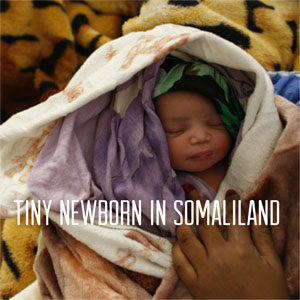 The bright white façade of the building, which stands in stark contrast to the dusty streets of Hargeisa, mirrors the clean interior of the Edna Adan University Hospital. Built by nurse midwife, former first lady, and diplomat Edna Adan Ismail to address the grave health problems that endanger the lives of women and children of Somaliland, the hospital and its staff and volunteers have delivered over 14,000 babies, performed over 300 fistula repair surgeries and diagnosed, worried about and cared for tens of thousands of other patients.
Patients such as Harir, the first baby born in the hospital in 2002. Thanks to the hospital, Harir was able to come into the world safely. He is growing, and is strong and happy. He even helped the hospital celebrate its 10th anniversary in 2012!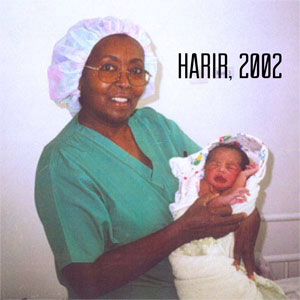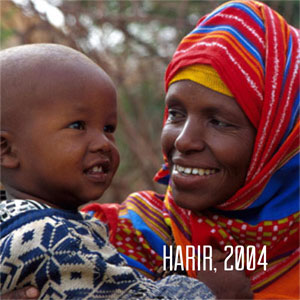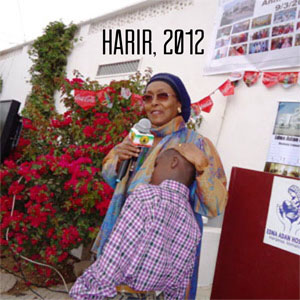 And then there is "Tiger." Tiger's real name is Muhamed, but, after being born prematurely, the staff gave him his nickname because of his toughness and will to live. Tiger spent his first month of life in the hospital's NICU. This little guy was delivered early by caesarian section, because his mother had eclampsia. Without Edna's vision and determination to build the hospital, neither Tiger nor his mom would have survived.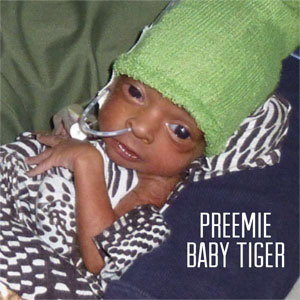 Tiger's birth was only one of hundreds of high-risk births that have been delivered successfully at the hospital, and his mother is only one of the thousands of women whose lives have been saved because expert medical care was available at a modern, clean, and well-equipped hospital when they needed it.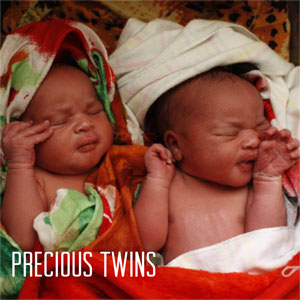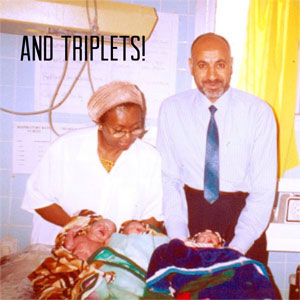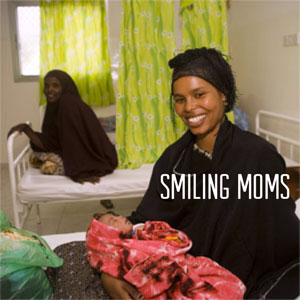 The Edna Adan University Hospital is a nonprofit facility that provides care to expectant mothers and their babies regardless of their ability to pay. Edna understands that these tiny hands and faces, these smiling moms and dads, these lives, are priceless. We've learned over the years that many people around the world agree. We want to say thanks to the hundreds of people who have donated generously to Edna's hospital in the RaiseForWomen Challenge. The world's generosity makes all of this possible. Please consider donating today for the Harirs and Tigers of tomorrow!

About Friends of Edna's Maternity Hospital
Friends of Edna's Maternity Hospital is a 501(c)(3) nonprofit organization that raises funds for the hospital built by Edan Adan Ismail in order to address the grave health problems that endanger the lives of women and children in Somaliland. Founded in 2000 by a group of Americans and Somalilanders living in the U.S., Friends of Edna makes annual grants to the hospital based on its need and maintains an endowment to ensure that the hospital will continue to fulfill its mission for generations to come. For more information, contact Amy Szabo at amy@friendsofedna.org.
REAL LIFE. REAL NEWS. REAL VOICES.
Help us tell more of the stories that matter from voices that too often remain unheard.