Warner Bros confirmed to The Huffington Post that there will be no "Friends" reunion.
"Friends" co-creator Marta Kauffman also spoke with E! on Tuesday night at the "Call Me Crazy" premiere in LA. "I'm gonna clear this up right now: No. It's not happening!" she said emphatically of the "Friends" reunion rumors. When asked if we'd ever see a movie featuring the sixsome, Kauffman said, "No. Look, 'Friends' was about that time in your life when your friends are your family and once you have a family, there's no need anymore. I'd rather people go, 'Oh, please, please' than, 'I can't believe you did that. It was horrible.'"
Clearly, she understands the hype, but has no problem shooting it down. "On Facebook, I have all these friends from high school going, 'Is there?!' No," she told E! with a smile.
The unofficial "Friends" reunion image has floated around the web for months. Alum Matthew Perry (Chandler) tweeted in November 2012 that there won't be a "Friends" reunion.
On Tuesday, other sources attempted to dispel the rumors via Twitter.
The former stars of "Friends" have been vocal about their lack of desire to reprise their beloved characters and reunite.
"Everyone's going to have different vision of what those characters are like, so to have that materialize is going to disappoint most people," Matt LeBlanc (Joey) told EW in June 2012. "A couple of people will go, 'That's what I thought!' but for the most part it's going to let people down. It's better to let them just think."
"There is absolutely, 100 percent no talk about a reunion ... there will be no 'Friends' movie," Bright told TV Guide. "It was made to be an intimate show in your living room. It wasn't a broader show like many of the comedies today that are shot single-camera. It's wonderful the way it is."
The "Friends" reunion rumors also had many on Twitter wondering "What if?" Here are some proposed storylines (courtesy of HitFix's Alan Sepinwall) for a "Friends" reunion.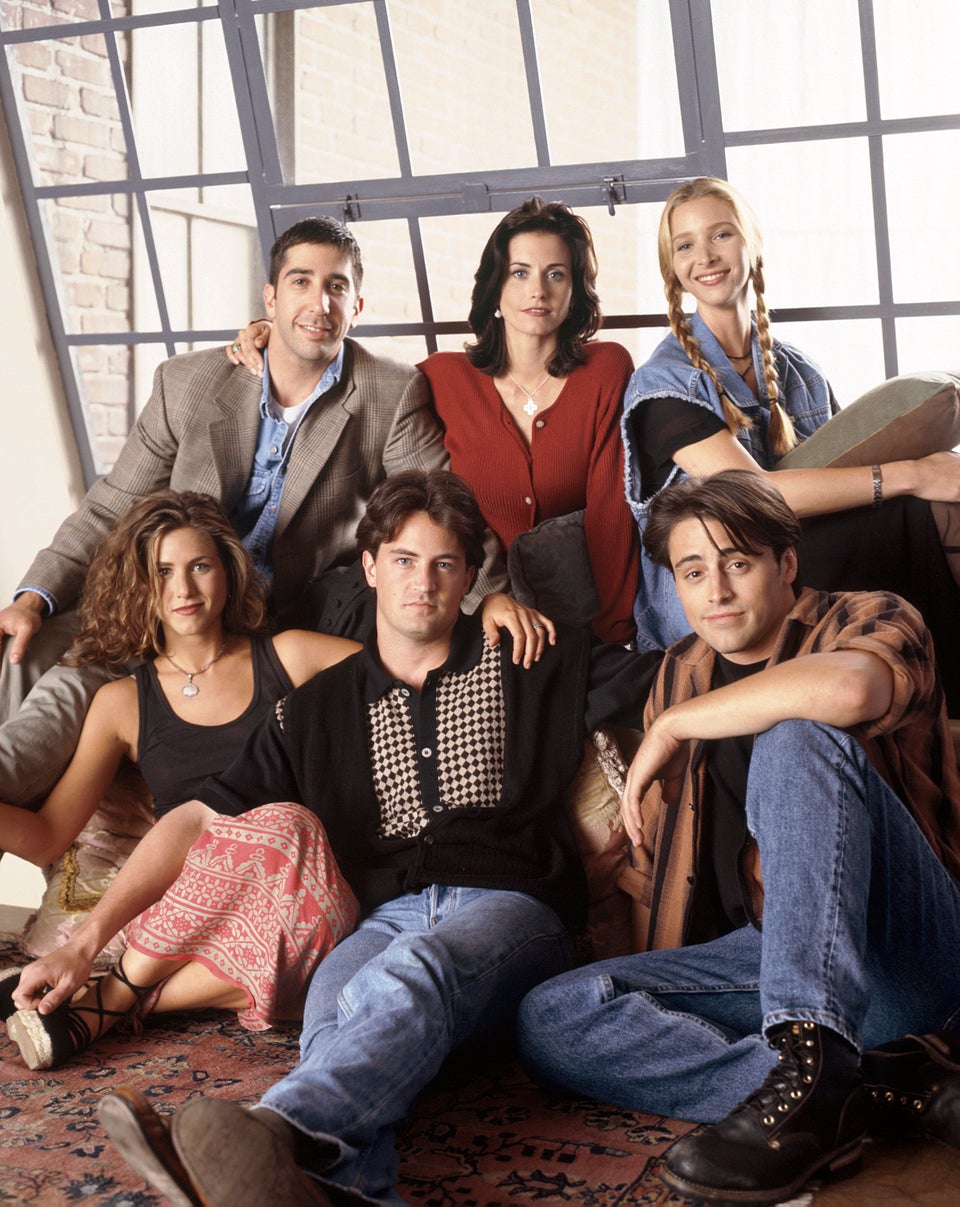 "Friends"
Popular in the Community