Matt LeBlanc is turning 48 today, July 25. Here are five things about Joey Tribbiani and the rest of the cast of "Friends," which you might not already know.*
1. The frame around the peephole was originally supposed to have a picture, but the glass was accidentally broken.
Original set decorator for the show, Greg Grande, told The Huffington Post that he bought the frame from the Rose Bowl Swap Meet and initially dressed it into the set as a normal picture holder that sat on a table.
"I originally had it as a picture frame that had a back on it," he said. "And while we were dressing the glass in it broke and I told one of the guys, 'Well let's see what that frame looks like around the peephole.' And they put it up there for me and that's where it lived for the next 10 years. It actually was as simple as that. Kind of a funny mistake."
The idea might have come from the show's art director (or today's equivalent, production designer) John Shaffner pushing for Grande to do something special with the door. Shaffner really doesn't like when doors in sitcoms are lackluster. "It's one of my pet peeves," he told HuffPost, "especially in sitcoms in New York, what's on the back on the door."
So before the break of the frame, Shaffner had been telling Grande, "Come on, Greg, what are we going to do with the back of the door? What are we going to do with the back of the door?" Then Grande had the broken frame and figured he might as well try it out.
2. Jennifer Aniston and other cast members were scared of LeBlanc before meeting him, just based on reading his character's forward personality.
According to a 1995 article in People, writer Craig Tomashoff explained how LeBlanc was perceived before he'd even met the cast:
Some cast members were also nervous about LeBlanc, 27, who hails from Newton, Mass. (his father is a mechanic and his mother makes circuit boards), and whose résumé includes a stint looking studly as a Levi's model. "I was scared of that type of guy," says Aniston, who assumed he'd be muy macho. "He thinks it's very funny now. And actually, he can sit down and comfort me just like Courteney or Lisa could."
Certainly, having someone constantly hit on you by asking, "How you doin'?" can get annoying. Fortunately, LeBlanc was more of a "How are you doing?" person in real life.
3. Rumor had it that the actors signed an agreement not to sleep with each other.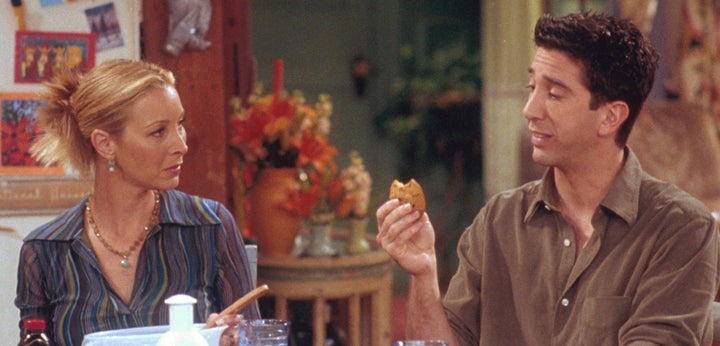 In 1997, Elle brought up in their story about Courteney Cox "a recent rumor which had all the actors signing some kind of agreement that they wouldn't sleep together."
When asked about this, Cox laughed, saying: "Ha ha, there's no pact, there's never been a pact."
4. Although, Lisa Kudrow once joked that the cast only became close after they all slept together.
In a 1996 Us Weekly cover story, Aniston, Kudrow and Cox were asked what would happen if the male cast saw them naked.
Cox said, "They wouldn't care," while Aniston joked they'd care almost too much and run to the "their little rooms and go, 'Oh. My. God.'"
Following up, Cox said that they'd all become like brothers and sisters, to which Kudrow joked, "You mean after we all stopped sleeping with each other?"
5. Vince Vaughn auditioned to be Joey.
Both original casting director Ellie Kanner and her former assistant had written down that Vaughn had auditioned for the role of Joey in their notes. When speaking with HuffPost, Kanner remembered him as "handsome and tall" and a "good actor," but that he just didn't fit the way LeBlanc ended up fitting.
Vaughn had yet to have a breakthrough role when he auditioned for the part of Joey and was still an up-and-coming actor. "That would have been a little different," Kanner joked.
"It's just a matter of putting the pieces of the puzzle together," she added.
BONUS: The famous "mistake" in the establishing shot actually has an explanation.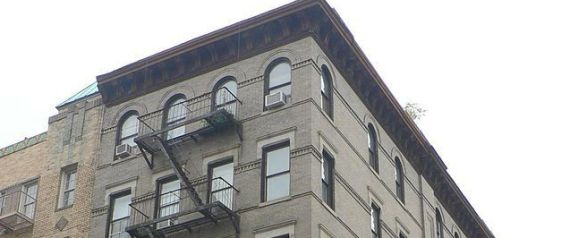 The establishing shot for Monica and Joey's apartments is often labeled as a mistake: There is a fire escape where there shouldn't be, there's no balcony. Art director John Shaffner had the same exact reservations.
Initially, the request was for a special window in Monica's apartment that gave it a kind of identification, hence the big multi-paned window in the show. Shaffner wanted the exterior shot to match so, "I went to New York and came back with an armful of pictures of the tops of the sixth-floor buildings with windows like that," he told HuffPost.
When the show used something else entirely, Shaffner wanted an explanation.
"They got an establishing shot with arched windows and I'm like, 'Well, we don't have any arched windows in the set,'" Shaffner recalled. "So that was always, to me, kind of like 'Where are these windows?' So they said, 'Don't worry, we're just showing the building. Their apartment is on the other side, don't worry.'"
So, the establishing shot is supposed to be showing the other side of the building. Perhaps unorthodox, but at least it clears up that supposed error?
All images Getty, except for the above image, which is WikiCommons.
* These trivia facts have appeared in past HuffPost "Friends" stories. 
To subscribe to our HuffPost Entertainment WhatsApp account:
1. Download WhatsApp on your phone.
2. Save this number, 347-334-1794, in your phone's contacts.
3. Text "POP" to that number via your WhatsApp account.
You can unsubscribe at any time by texting "STOP" to the same number.
Calling all HuffPost superfans!
Sign up for membership to become a founding member and help shape HuffPost's next chapter