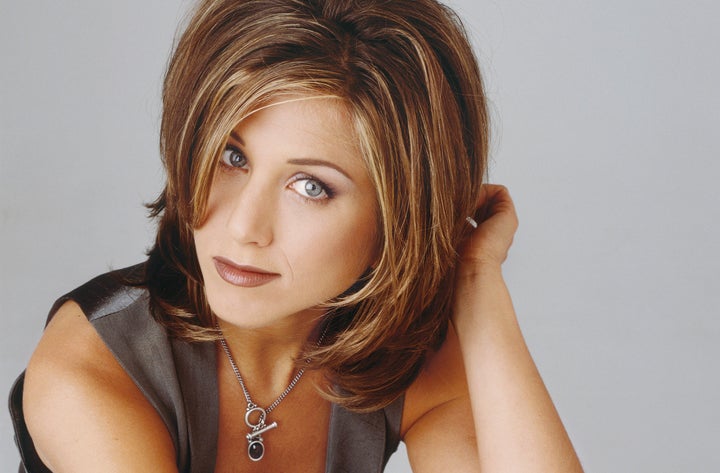 On Jennifer Aniston's 47th birthday, The Huffington Post would like to take a moment to deliver a sobering reminder: NBC had reason to quash "Friends" before it even got off the ground. Rachel, Monica, Phoebe, Ross, Chandler and Joey might never have made it from the pilot to our living rooms because the network had so many reservations about the show: It was too sexual, the scope too narrow and there weren't enough jokes.
"We didn't test very well," series co-creator David Crane told The Huffington Post. Crane explained how the network wanted writers to incorporate a character from "an older generation" because executives didn't believe a show about 20-somethings would attract a large enough audience. Some also worried the show's sexual themes would be a turnoff. 
"Friends" would, obviously, go on to run for 10 seasons and launch the A-list careers of Aniston, David Schwimmer and others. But a test audience validated the network's suspicions when it gave the series a poor rating in May 1994. According to a document obtained by The Smoking Gun, the audience's rating was "not encouraging" news for the fledgling series. The report concluded:
Overall reactions to this pilot were not very favorable. Interest in the show was very narrow -- best among young adults 18-34 -- but responses even among this group were just okay. Younger women (18-34) seemed to connect slightly better with the individual characters. While there was no pronounced sex skew, men showed more interest than women in both the story and premise of the show. Monica (Courteney Cox) fared best with women and young adults 18-34, but her appeal even among these groups was well below desirable levels for a lead. ... None of the supporting cast members reached even moderate levels with the target young adult audience: Phoebe and Chandler had marginal appeal with both men and women 18-49; Rachel, Ross and Joey scored even lower, and the little appeal they did have came primarily from women. Teens rated Joey highest of all the characters, but he was still below the moderate range. Young adults (18-34) thought the show was funny, and men generally responded better to the humor than women. But most viewers felt the show was not very entertaining, clever or original. 
Although the test of the completed pilot episode showed Monica to be one of the more relatable friends, Crane remembered the lengths one NBC executive went to prove Cox's character was far too unlikeable for network TV. That's because Monica sleeps with a man on their first date in the pilot, and the male executive considered that deeply questionable behavior. He created a brief questionnaire to be distributed to the live studio audience present during a dress rehearsal for the episode.
"It was so skewed. It basically said, 'Do you think Monica is a slut? A whore?'" Crane said. Unsurprisingly, the audience sided against the executive and with the show's creators.
The "Friends" writers did make one change in response to the network's tests: After a bungled attempt to add an older cop character, they settled on writing in parts for the group's parents. But Crane and co-creator Marta Kauffman were prepared to stick to their guns -- whatever it meant for the show.
"This show was always the six friends," he said. "And we were prepared to live or die by that."
PHOTO GALLERY
"Friends" Goofs To Watch For
Calling all HuffPost superfans!
Sign up for membership to become a founding member and help shape HuffPost's next chapter