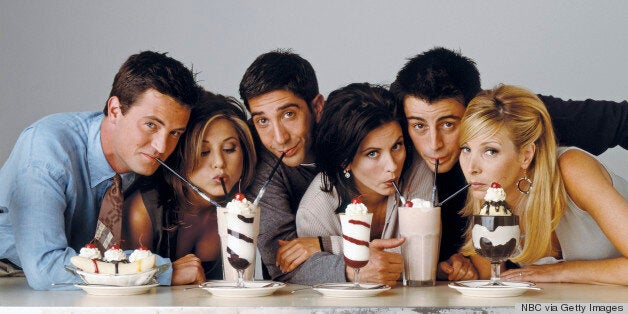 To celebrate the ninth anniversary of the series finale, we've rounded up some tough trivia questions to separate the enthusiasts from the junkies (we fall into the latter category, obviously). Good luck!
A. What was Rachel's bra size?
1. 32C 2. 34C 3. 32D 4. 34D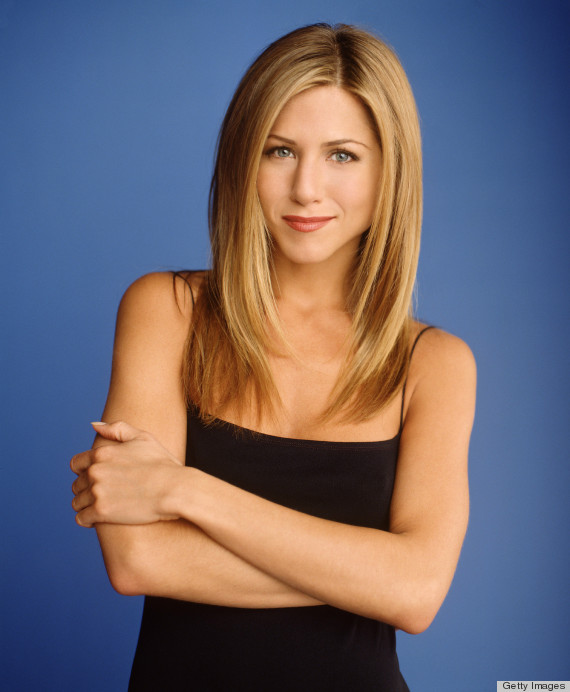 1. A jacket 2. A belt 3. A scarf 4. A sweater
1. A cowgirl costume 2. A princess costume 3. A turkey costume 4. A fairy costume
1. Chandler 2. Joey 3. Phoebe 4. Monica
E. Which "Friends" star was the only one to kiss all of the other cast members during the course of the ten seasons?
1. Monica 2. Rachel 3. Phoebe 4. Joey
1. Sweetheart 2. Off-the-shoulder 3. V-neck 4. Strapless
G. What was Ross' middle name?
1. Muriel 2. Carlos 3. Eustace 4. He didn't have one
1. To impress a girl 2. To land an acting gig 3. To annoy Chandler 4. To prove he is sensitive
I. Which characters were on the socks that Janice bought Chandler right before he broke up with her?
1. Beavis and Butt-Head 2. Rocky and Bullwinkle 3. Tweety And Sylvester 4. Wile E. Coyote and The Road Runner
1. A duck 2. A foosball table 3. A sweater 4. A bracelet
Answers: A. 1, B. 4, C. 1, D. 2, E. 2, F. 3, G. 3, H. 2, I. 2, J. 4
Check out the "Friends" cast back in season one: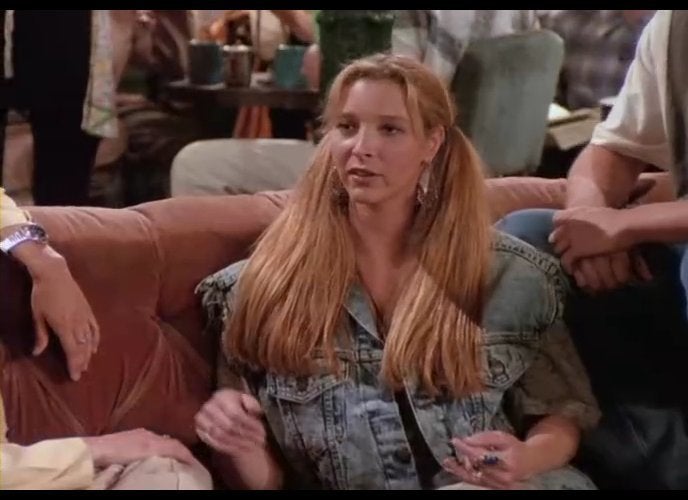 The Fashion of Friends, Season 1