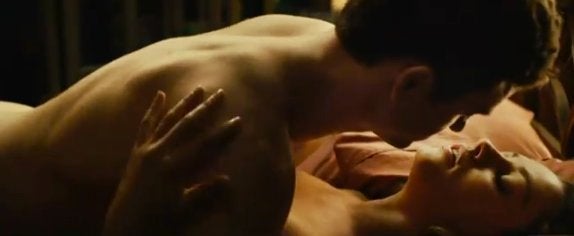 Did you hear about the movie about friends having unattached sex, starring the girl from "Black Swan"?
No, not that one. This one.
Following Natalie Portman's run in "No Strings Attached," with Ashton Kutcher, "Black Swan" co-star Mila Kunis is starring in her own sex-with-friend comedy, "Friends With Benefits." The film, which comes out in May, has delivered its second trailer, teasing potential laughs and enviable bodies.
In the parallel world in which romantic comedies take place, veritable stars and beautiful people Kunis and Justin Timberlake are dumped by significant others (Andy Samberg and Emma Stone, respectively) and find themselves turned off to the idea of love.
But not sex, of course. Or singing "Semisonic" while doing it. That brings the two together in a union described in the film's title. From the trailer, there's some great chemistry between the two stars, and the requisite awkward laughs and yearning. There's also plenty of sex scenes -- Kunis said she saw pretty much everything -- though apparently, things got a bit awkward on set thanks to the lack of privacy.
Take a look at the preview and let us know what you think in the comments.
WATCH:
Popular in the Community