Writing for "Friends," one of the most beloved sitcoms in history, was apparently no picnic.
Patty Lin, who joined the writers room in the seventh season, alleges in an upcoming book that the show's cast intentionally ruined jokes they didn't like at table reads, according to an excerpt published Monday in Time.
"Dozens of good jokes would get thrown out just because one of them had mumbled the line through a mouthful of bacon," she continued.
Lin writes that she was thrilled to join the hit program in 2000, but the actors "seemed unhappy to be chained to a tired old show." She claims that table reads "had a dire, aggressive quality" as the cast focused on "how every given script would specifically serve them."
"They rarely had anything positive to say, and when they brought up problems, they didn't suggest feasible solutions," she writes. "Seeing themselves as guardians of their characters, they often argued that they would never do or say such-and-such."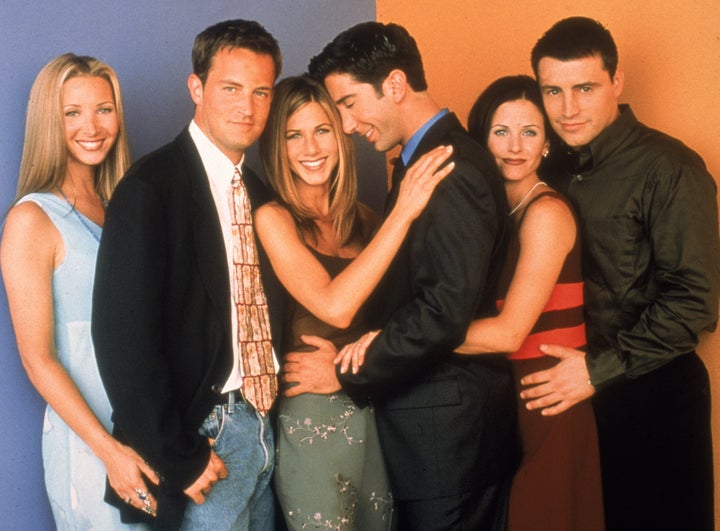 Lin, who had only worked as a credited screenwriter for two years at that point, concedes that the actors' input "was occasionally helpful."
Elsewhere in the book excerpt, Lin recalls writers "sitting around the table in silence" while toiling to craft new plotlines, but she also notes that they would "constantly" talk about sex in an atmosphere resembling "an endless cocktail party." Lin also remembers feeling "like an outsider" as the only Asian writer before she was fired in 2001.
"I didn't learn that much, except that I never wanted to work on a sitcom again," she writes.
"End Credits" is set to hit stores Tuesday.
Need help with substance use disorder or mental health issues? In the U.S., call 800-662-HELP (4357) for the SAMHSA National Helpline.
Support HuffPost
The Stakes Have Never Been Higher
Popular in the Community