When most men get married, they choose a sibling, a childhood buddy, an old roommate or similarly close friend to stand up in the wedding as their best man. Casey Anderson chose a bear named Brutus.
Brutus has been Casey's best friend ever since Casey rescued him from being euthanized at an overcrowded wildlife park when Brutus was just 5 months old. That's also when Casey founded the Montana Grizzly Encounter, an educational sanctuary where Brutus grew up. There, Brutus and Casey developed a deep emotional bond that Casey later described to "The Oprah Winfrey Show" in 2009.
"This connection goes beyond just taking care of Brutus," Casey told Oprah back then. "They're very, very emotional animals... When he was a little baby, I was bottle-feeding him and I looked down in his eyes. He had a little tear in his eye. I just kind of chalked it up to [him] straining as he was sucking down the bottle. Several years later, Brutus got a bit of a bellyache. In his eyes, he had the same tear. At that moment, I realized that grizzly bears can feel the same emotions we do."
Not only does Casey believe that Brutus experiences emotion, but he also told Oprah that his best friend can also sense -- and react -- when Casey is upset as well.
"I was having a hard time, was really upset about some things... I was crying," Casey said. "I could see that he wanted to take the pain away from me. He came up to me very gently and nudged me. He just stood by me unconditionally and he listened to me and he was there when I was crying. It's truly what I needed from him. This relationship is a give-and-take."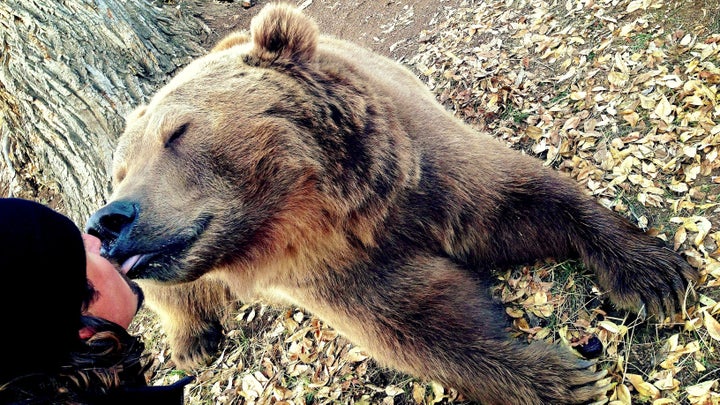 When he's not hanging out with Casey or enjoying the occasional visit inside Casey's home, Brutus spent his days frolicking around the sanctuary. Despite Brutus' close interaction with a human, Casey said that Brutus gets along quite well with other bears.
"He actually has kind of a girlfriend," Casey said in 2009. "She's kind of the tomboy-girl of the sanctuary. She's the only one that can really put up with him. He plays pretty rough."
Still, it seems that no one can take the place of Casey in Brutus' life. The pair are still the best of friends, as Casey tells "Oprah: Where Are They Now?" in the above video. Brutus is now 13 years old, and he's still living at the Montana Grizzly Encounter.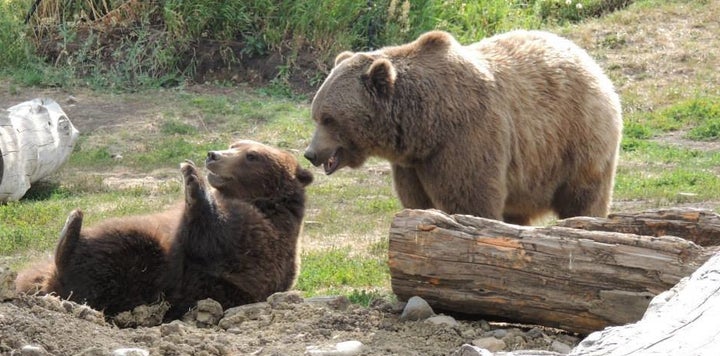 "Brutus can't be in the wild because he didn't get to spend the first three years of his life with his wild mother," Casey explains. "That's when bears in the wild learn everything they need to know to survive."
Since Brutus and Casey's 2009 appearance on "The Oprah Show," the Montana Grizzly Encounter has rescued two more bears, bringing their rescue total to seven grizzlies.
"Brutus has got a lot of new friends," Casey says. "We just recently rescued a little orphan grizzly bear from Alaska named Bella. She's been a lot of fun."
For as close as Casey and Brutus are, Casey is very clear about taking precautions when they interact.
"When I interact with Brutus, I certainly am very careful... I definitely don't treat him like a pet. He's a grizzly bear," Casey says.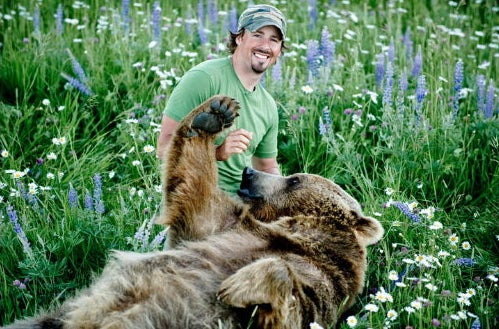 Casey isn't just careful for his own sake; he also recognizes what an injury could mean for the mission of grizzly rescue and education.
"If something happens to me, then everything that I'm trying to teach basically is canceled. It goes away. I'm just some fool that got too close to a grizzly bear," Casey says. "So, that's part of my responsibility in having this relationship: to never forget that, no matter how much I love him, how much of a best friend he is to me, he's a grizzly bear."
They've been together for more than a decade, and Casey sees their friendship lasting decades more.
"Bears can live to be 30, 40 years," he says. "[It's] quite some time that we'll be sticking together."
"Oprah: Where Are They Now?" returns with new episodes on Saturday, Sept. 19, at 10 p.m. ET. Upcoming guests include Candace Cameron, Danny Pintauro, Tracey Gold, Chaz Bono, Holly Madison, MacKenzie Phillips, Chaz Ebert and more.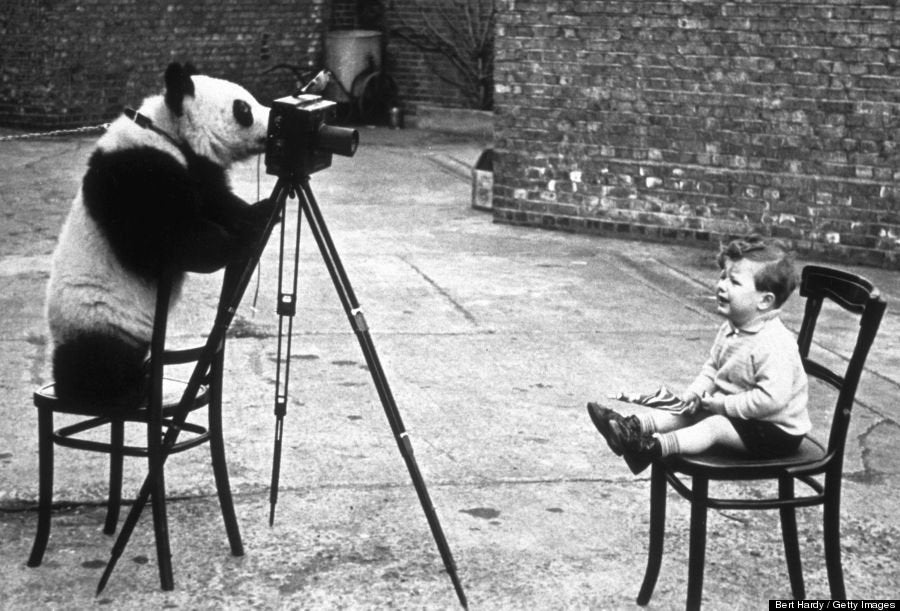 Why Bears Are Awesome
Popular in the Community