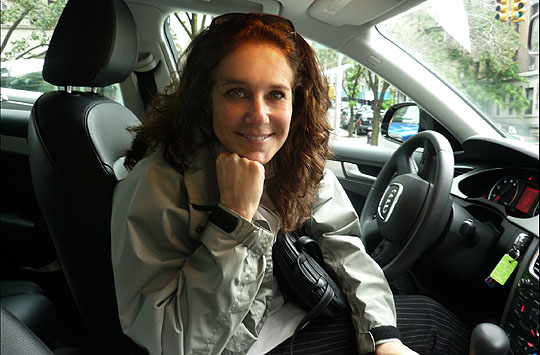 It's early 2003 and I've just finished doing stills on a huge film, Bad Boys 2, when I start working on a smaller independent film with a great ensemble cast, including Debra Winger. I am looking forward to meeting and working with this actress, who drove me and a million other guys up the wall with desire when she rode the mechanical bull in Urban Cowboy, not to mention her smoldering, no BS presence in many other films.
Feeling confident from my big film pedigree, I introduce myself on Debra's first day. "Hi, I'm Robert Zuckerman, the still photographer."
"Nice to meet you, and I hope this is the last I see of you," she replies.
Whoa, don't hold back, I think. But at the same time, I appreciate her honesty and understand her wariness of how she is portrayed.
The next day Debra approaches me with a compliment of a photo of mine she saw in a magazine last night. I tell her about a photo I made of her son 11 years earlier (age 4 at the time) when I worked on a film with her ex-husband, Timothy Hutton.
Her eyes light up: "That is my favorite picture! It's in my living room!"
From this moment on, we are fast friends. During filming, I get to know this person of great character, who does not suffer hypocrisy or BS and is ever true to her values and beliefs. After filming, we stay in touch and keep each other updated on the currents of family, work and life overall. I hear of her sons growing up, of her commitment to motherhood, of summers in the mountains.
Today we meet in person for the first time in six years, on a bench by the Hudson River in Harlem. She brings sandwiches and coffee and we catch up, as the river flows. Her older son, the one I photographed, is now a college grad, and an up and coming independent filmmaker. Her younger son is in school in the Bronx.
"I have to go pick him up at that Lefty Knee-Jerk Liberal Socialist school!" she says, smiling, with loving honesty. She gives me a ride to my next stop where we say goodbye and continue on into our days, enriched by the boundless, timeless gift of friendship.
For more by Robert G. Zuckerman, click here.
For more GPS for the Soul, click here.