You know that unbridled giddiness you used to get from blowing out birthday candles, riding a swing or scoring an ice cream cone before dinner? That pure, joyful electricity that seems so far from the satisfaction that often characterizes adult happiness? That is the feeling you get from taking in a FriendsWithYou artwork.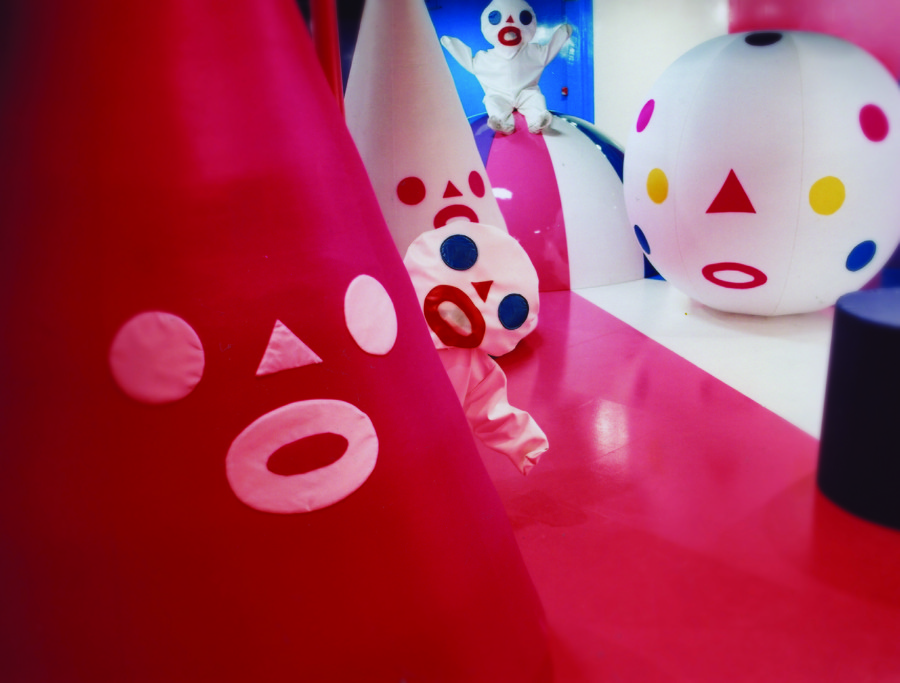 FriendsWithYou, the artistic duo that is Samuel Borkson and Arturo Sandoval III, have been bringing jaw cramp-inducing smiles to the most jaded of art audiences since 2002. Guided by the mantra of "magic, luck and friendship," the artists craft monumental post-pop artworks that are part Takashi Murakami, part Yoko Ono, part Chuck E. Cheese. With works including inflatable bounce houses, rainbow cities and psychic stones, the artists dare you to stand and observe like a typical cynical New York gallery goer. It's pretty tough to do.
"We find that our work is in a gravitational dance with our own spiritual search and the mechanics of spirituality," FriendsWithYou (FWY) explained to The Huffington Post. "We are interested in how to work this into a public setting, in the experiential installations we undertake, and at a more personal level, by making the symbolically charged artifacts we produce."
In case you don't have the chance to see one of FWY's public works in the flesh, they've made the process of spiritual enlightenment through art all the easier by releasing a massive, shiny compendium of their work. It's called We Are FriendsWithYou, and, trust us, after flipping through its colorful pages, you really believe them.
"The book was built as an experience," the artists explain, "a transcendental vessel which contains ideas and explorations on our journey to redesign spirituality. For 12, going on 13 years we have been uncovering something the world needs most; friendship. At the core of our work lies the heart of this experiment; to let your guard down and be FriendsWithYou by being friends with yourself. Grow your own happiness and let it emanate from you like a hungry vine spreading and affecting everything in its path."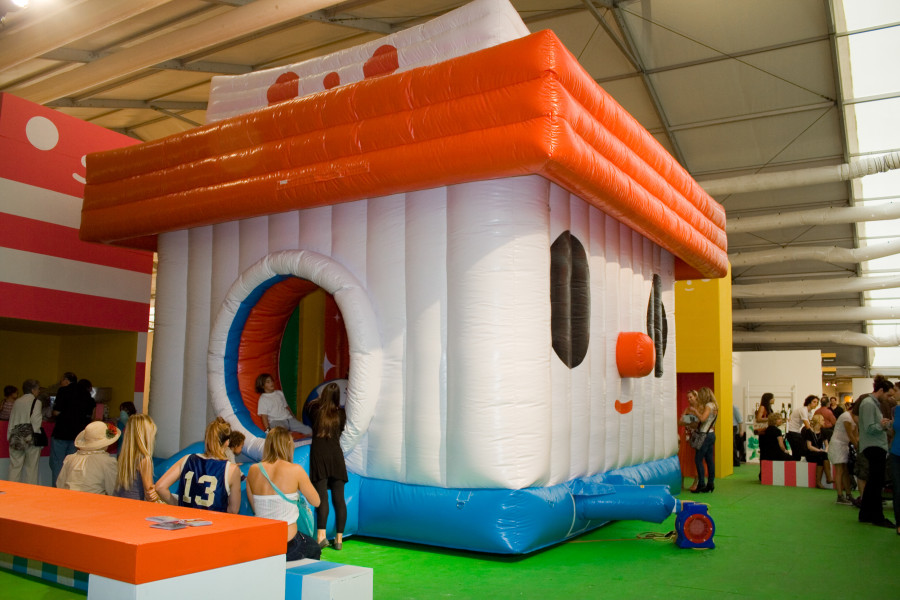 The addictive energy produced by FWY certainly jumps off the pages of their artistic archives, complete with essays by Alejandro Jodorowsky, Peter Doroshenko and Pharrell Williams, whose "Happy" song will probably be playing throughout your reading experience. The effervescent pages activate a childish wonder we thought was long gone, revealing the surprisingly potent powers of smiley faces and rainbows.
At the core of FWY's work, however, is the search for a contemporary spirituality, something which is often found to be lacking in our disconnected age. "We approach spirituality with an explorative mind and less of a dogmatic set of rules that define any set philosophy. We feel that sticking to a script of very recognizable work and just exploiting art from that angle is something that is alien to us. We are still figuring it out.
"Our philosophy is forever informed by our journey," the two continue. "The experiment leads to peaks and failures; and to new plateaus of understanding and consciousness. As we unlock these new perspectives in ourselves, these ideas and emotions are reflective in the works which are manifestations of these thoughts and feelings."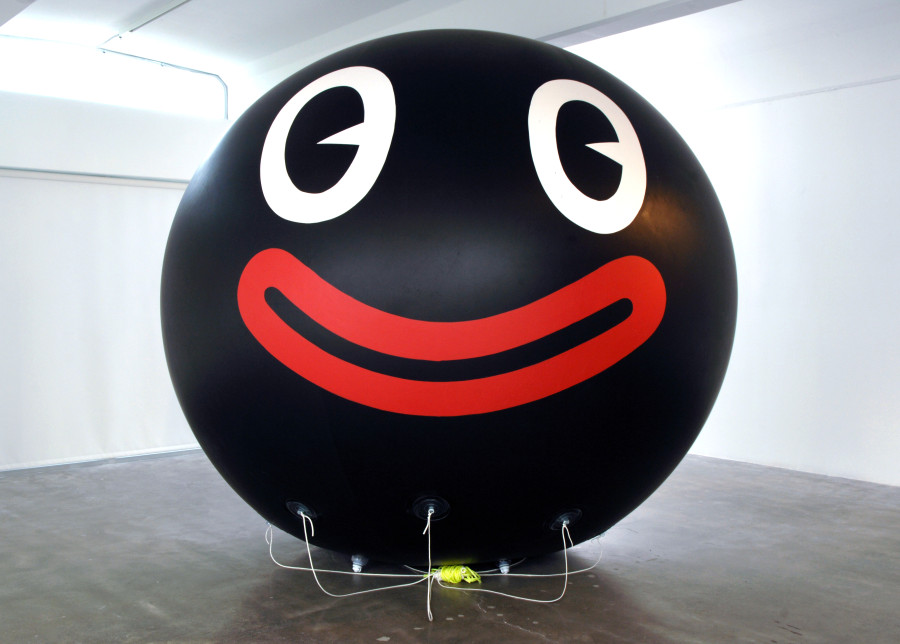 "We Are FriendsWithYou" was published by Rizzoli Books. A book launch event will take place in Los Angeles at MOCA's Sculpture Patio and MOCA Shop this May 31 from 3-6 p.m. The event will feature a book signing with the artists, along with their signature experiential installation bounce house "Fun House," a live sound environment performance by Money Mark and live airbrush pieces created on site by artist Malcolm Stuart. On June 5, they will celebrate their book release at the Paul Kasmin Shop in New York.
If you can't get your hand on a physical copy of the text, we recommend at least following the artists on their social media channels, which in their hands morph from banal chatter to transcendental connections. Just listen to them explain their views on the future of social media: "We will indeed glow and find amazing ways to live together and truly be harmonious. We are so close. We do feel that we need to connect a lot more without these ways, we cant rely on them too much. I view them as glorious bridges to our minds and I am so happy to see what the future will bring as we create the new world with conscious thought all together!" #preach.
On that note, get lost in the excruciatingly happy art works of FriendsWithYou and proceed to skip around as you so desire.