London's Frieze Art Fair is nothing if not sleeplessly frenetic and downright rock 'n' roll. Londoners know how to party hard and the debris of last week's cultural cyclone did not disappoint. It kicked off early in the week with perhaps the best after-party of the entire fair -- a brimful bash at the racy private members' club, Tramp, celebrating the latest unveiling of Tim Noble & Sue Webster's mind-tinglingly virtuosic light and shadow work at BlainSouthern. "This work was a labor of love," Webster told me with a note of astonishment at another killer party the artist couple held Friday night in the basement of Soho's HIX, where DJ Jeremy Healy hypnotized a roomful of jubilant girls to gyrate on the bar with the likes of Fleetwood Mac.
Frieze standouts this year took a decidedly mystical tone. At Lisson Gallery's Frieze booth, Shirazeh Houshiary's meditative work, "Right of Spring," 2012, contrasted with the fair's environs like a portal leading into dynamic resonance. Houshiary's large-scale painting is inspired by Renaissance artist Piero della Francesca's famous seven-day masterpiece, the Madonna del Parto -- a fresco which depicts a pregnant Madonna as the subject of a cosmic earthquake, her burgeoning belly splitting open her lapis lazuli dress. Similarly, the delicate rifts in Houshiary's aquamarine cellular architecture seem to suggest a world too great to contain breaking through the fabric of mapped reality.
This year's exciting addition of Frieze Masters was presented an elegant space abundant with art from ancient Egypt, Greece, India and Rome, medieval Europe and Renaissance Italy. Having the opportunity to view such charged, time-tested works at an art fair created a palpable weight of wonder among fairgoers. At Madrid's Caylus Gallery, the arresting gaze depicted in Francisco De Zurbaran's silky 17th century portrait, "Saint Francis in Prayer," is so serenely penetrative that the viewer is transformed into the very material which bifurcates to give way to the otherworldly.
More such fissures were present in Paul Fryer's sensational exhibition, The Undivided Light at The Hospital Club, which was perhaps the most ambitious of Frieze highlights. Fryer continues to playfully and poignantly antagonize widely-held assumptions about the physical universe in his new installation of algorithmically-choreographed neon lightening bolts. "When lightening flashes between the clouds and the earth, it does exactly the same thing as what happens in these neon tubes: it's a flow of electrons in a superheated gas." Fryer's immersive installation invoked a mesmerizing ballroom dance of pure energy which embraced the viewer into its enigmatic, cornea-pulsing heart. Fryer's ongoing empirical investigation of alternative scientific theories has led to his current probing of The Electric Universe, an amorphous hypothesis which replaces dark matter with highly charged plasma that conducts electricity throughout the entire universe, in a way similar to how cells communicate via ion channels. With sparkling curiosity, Fryer told me, "It's quite possible that in the early days of the earth, lightening from space split certain isomers and turned them into chemicals which became the building blocks of the first life forms. It may be that lightening from space actually generated life on earth, which is unbelievable because it means that lightening is quite literally the divine force. If you think about the role that electricity plays in life, and you take it all away, we'd be in darkness quite literally."
Over at Timothy Taylor Gallery, Kiki Smith opened her exhibition, Behold, which further elaborates on her peculiar animistic cosmology, most notably through the first ever display of two large, rapturous bronze works, "Nurse Log" and "Bough", (2009 and 2012, respectively). "I made these pieces in 2008, but I've not seen them because I've never had a wall to hang them on," Smith explained. On the role of her perennially favorite topic -- namely repetition -- in this current show, she told me, "Although so much of my work is created in twos, everything showcased in this exhibition is individual and autonomous." For this show, Smith shifts her exploration to the sequencing of autonomous works and how the literal and conceptual space between works creates, in effect, an echo across different mediums. Offering a fascinating illustration of her own personal enmeshment within this process of reverberation, she shared, "We are repetition in our genetics, in that our genes are repeating themselves in slightly nuanced changes that seem radical to us but probably aren't very radical. My younger sister, Seton Smith, works with photography. Her work deals a lot with slight variations between frames, and I'm very influenced by her."
At the Pace Gallery, the excellent exhibition, Rothko/ Sugimoto: Dark Paintings and Seascapes, provided the finest example of contemporary contemplative art of the fair. Displaying a remarkably intimate dialogue between the two artists on such topics as repetition and meditation, the show evokes an interior way of gazing which opens up the invisible sort of space where connection richly flourishes -- between the artists, between the pieces, between the eye and the I.
Finally, Polish artist Joanna Rajkowska's "Forcing A Miracle" installation outside Frieze imparted an overwhelmingly visceral encounter to exiting fairgoers in the form of a devotional cloud of incense. Rajkowska told me, "I wanted to offer people a completely different type of experience from the commercial art fair and let them just be at ease with themselves when they leave the fair, to somehow 'reset' them. I wanted this piece to work directly on our bodies and our senses." And that it most certainly did, jolting visually and conceptually saturated art fair attendees back into their bodies through its invocation of the repetitious process which delivers one back to the present most immediately -- the breath.
I pen this post from Assisi, Italy, where I traveled to in the aftermath of the Frieze whirlwind to continue my explorations into deep inner space for my current endurance performance, True Light. More to come on this journey next week.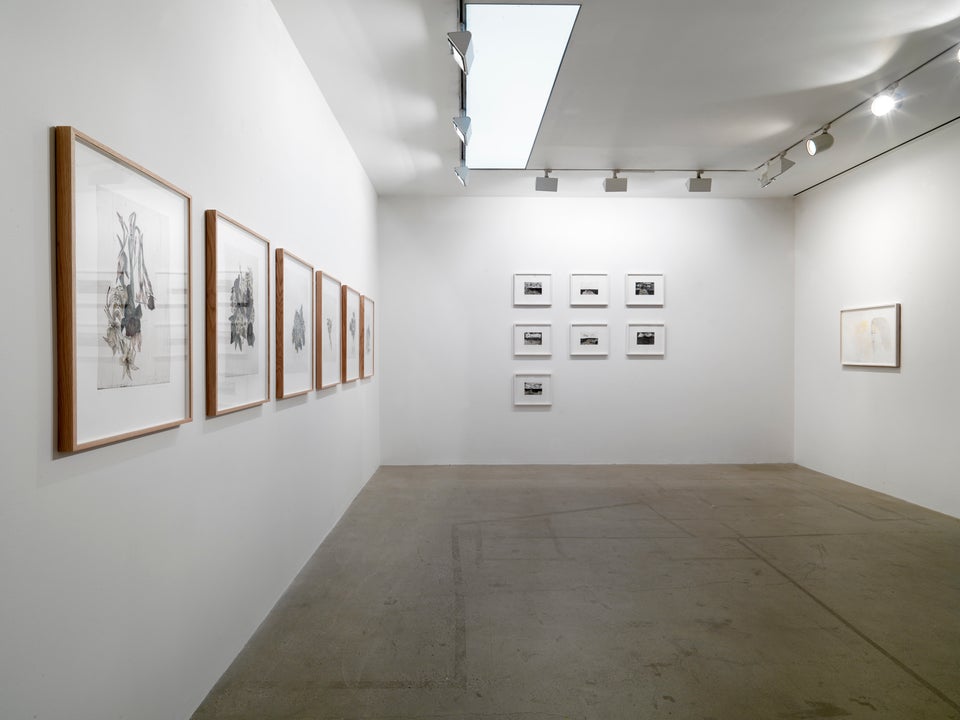 Kiki Smith Installation Photos
Related
Popular in the Community