* Lay activists overshadow faith leaders at main protest
* Hundreds of thousands expected for three-pronged march
* Organiser says protesters pro-marriage, not anti-gay
By Tom Heneghan, Religion Editor
PARIS, Jan 11 (Reuters) - When the opponents of gay-marriage take to the streets in Paris on Sunday, their protest will be led neither by politicians nor priests, but by a sassy comedian in a pink T-shirt who goes by the stage name Frigide Barjot.
With her on the march, expected to be one of the capital's biggest demonstrations in years, will be a young gay man who campaigns against homosexual marriage and an an older activist from the right-to-life movement.
Notably absent will be most religious leaders who set the tone for the opposition with talking points based on social and legal arguments rather than appeals to faith.
"We're all born of a man and a woman, but the law will say the oppositite tomorrow," says Barjot, warning the reform would break links between father, mother and children that ground human society. "It will say a child is born of a man and a man."
Cardinal Andre Vingt-Trois, head of the Catholic Church here, will go to greet some protesters but not march. Chief Rabbi Gilles Bernheim, whose position paper won praise even from Pope Benedict, has no plan to join the demonstration either.
"We've coordinated this demonstration neither with the Church nor with the parishes," Barjot, a slim 50-year-old in tight jeans and spike heel boots, told journalists on Thursday.
Asked if the hierarchy could take over the movement, she protested that she was in charge. "If I'm the Catholic Church, the Vatican will have to review its code of canon law," she said. "I'm not a bishop and I'm not ready to become one."
Organisers have declined to estimate the size of the crowd, expected in the hundreds of thousands, but say about 900 buses and five trains have been reserved to bring marchers from the provinces to join the Paris protest.

REFORM ASSURED BUT SUPPORT SLIPPING
The mixed bag of organisers behind the "Demo for All" - a take-off on the reform slogan "Marriage for All" - surprised President Francois Hollande's left-wing government by rallying about 100,000 for its first protest last November.
The government's comfortable majority in parliament ensures it can pass the law by June as planned and so make good on an election pledge by Hollande.
Same sex marriage is already legal in 11 countries, including Belgium, Portugal, the Netherlands, Spain, Sweden, Norway and South Africa.
But the protests have already begun to shape the reform. Socialist deputies wanted the law legalising same-sex marriage and adoption to include the right for lesbians to use assisted procreation methods such as artificial insemination.
But they decided this week to leave this option out after seeing support for the main changes dropping in opinion polls since the opposition campaign started last August.
Support for gay marriage has fallen from around 65 percent to the mid to low 50s in the latest polls, while the number of those backing adoption rights has slid below 50 percent.
This is at least partly due to the opponents' campaign stressing negative effects they see for families and children from same-sex marriage rather than the government's defence that the reform is simply an extension of equal rights to gays.
Barjot, a believer who published a book entitled Confessions of a Trendy Catholic, sports the slogan "A child is born of a man and a woman" across her tight pink T-shirt.

Politicians from the conservative opposition UMP and the far-right National Front have said they would join the three marches departing from different parts of Paris and converging for a final rally at the Eiffel Tower.
Barjot said they could join but only banners and posters designed for the march could be displayed.
"We've been very firm with groups and political parties that we don't want their slogans or banners," Barjot said, stressing they especially wanted to avoid anti-gay rhetoric.
"We're marriagophile, not homophobe," she quipped.
She also opposed the gender theory - that sexual identity is a social construct rather than a product of nature - that lies behind the argument that marriage can be both for heterosexuals and gays. "We want sex, not gender," she declared.
Lyon Cardinal Philippe Barbarin and a few other bishops plan to march, but not as part of any official Church delegation. Much more important have been lay Catholic networks around France that have mobilised people to attend the march.
"Obviously the Catholic Church is participating in an explicit and undeniable way, but it is not an organiser," said Church spokesman Monsignor Bernard Podvin. (Reporting By Tom Heneghan)

Before You Go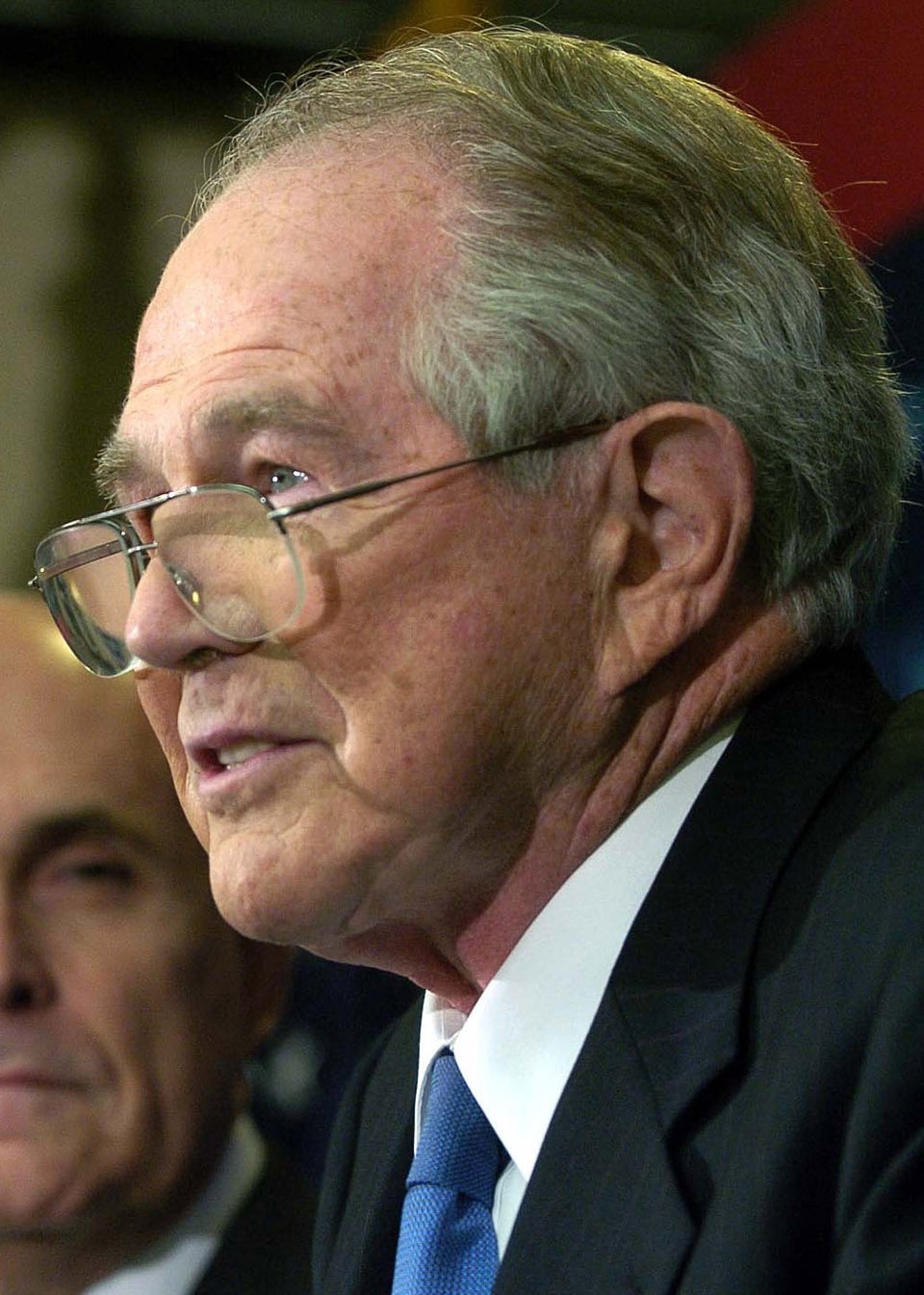 Dumbest Anti-Queer Statements
Popular in the Community