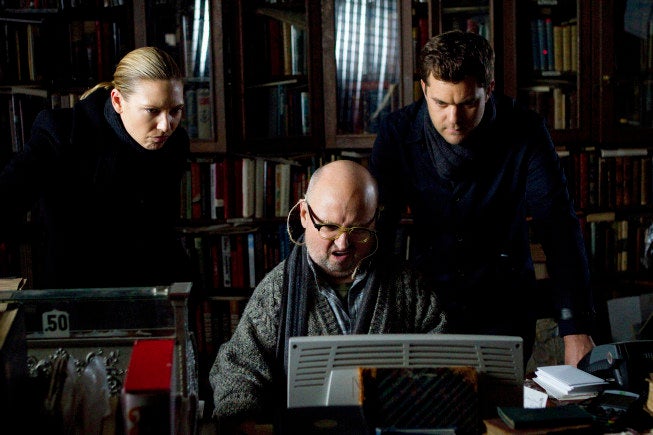 While we're still in the dark about whether the revelations from last week's fantastically creepy "Fringe" will result in a return to blue opening credits, we do know that Olivia and Peter are finally back on the right track -- and not a moment too soon. This week's episode (Friday, March 30 at 9 p.m. ET on Fox) features another well-timed blast from the past, and HuffPost TV has an exclusive clip that should please all of the loyal fans who have been with Fox's gripping sci-fi drama from the start.
Jackson: "There's an episode coming up, 416, in which a case that has been investigated by the Fringe team previously, is … [turns to Gabel] hmm, what's the right word to use?"Gabel: "Is happening again for the first time? And now I'm involved, because I'm under contract. [Laughs.]"Jackson: "Right, see? A man never steps in the same river twice. But I can't tell you anything about what happens or what it's about, because it would reveal to you what it's calling back to!"
Thankfully, Fox's promo team is far less cagey than the show's actors, so HuffPost TV learned at the end of last week's episode that 416 deals with the reappearance (for the first time) of the "werecupines" from Episode 13 of Season 1. But as the clip shows, the nostalgia doesn't stop there, since the episode will also feature the return of everyone's favorite bookseller, Edward Markham -- and he's every bit as appreciative of Olivia as he was the last time we saw him.
Since Markham has previously been able to supply our heroes with such critical tomes as the ZFT manuscript and a copy of "The First People," we're curious what wisdom he might be able to impart his time around.
"Fringe" airs Fridays at 9 p.m. ET on Fox.
Related
Before You Go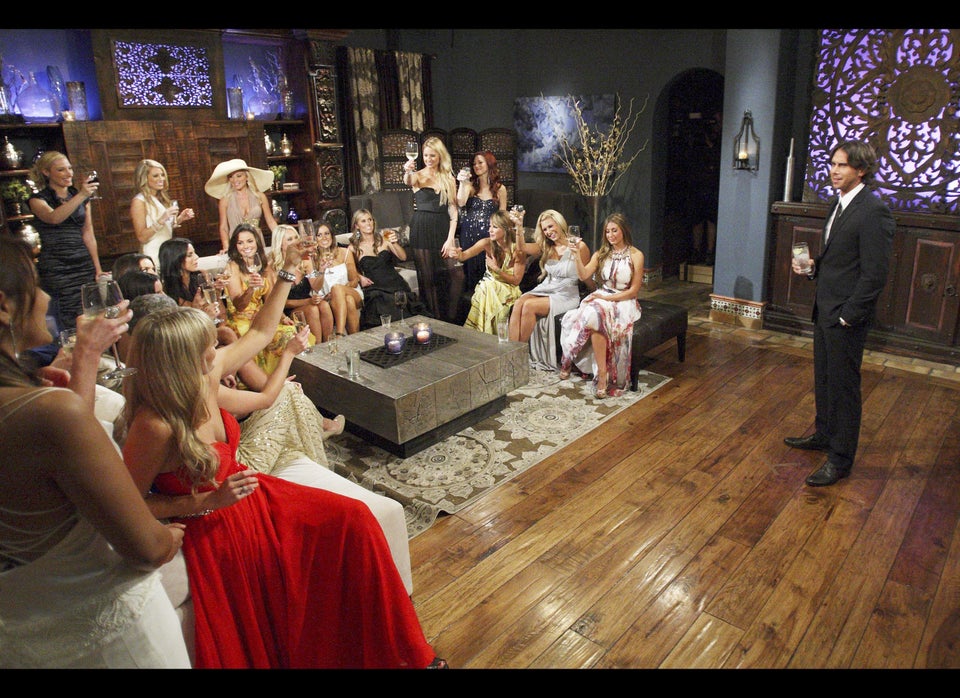 2012 Renewal Index: Canceled, Safe and on the Bubble Shows
Popular in the Community