Although the show ended in 2013, "Fringe" has achieved a revived popularity from online streaming over the last couple of years.
Regardless of whether you've been a fan since Olivia's first visit to Dr. Walter Bishop aired on Fox back in 2008, or if you're just picking up with the show now, here are five facts that are no longer unexplained phenomena and will help you appreciate "Fringe" even more.
The Huffington Post spoke with John Noble -- who played Walter -- over the phone about what he appreciated most from his time exploring the edges of science.
1. "Twin Peaks" and "Fringe" might be in the same universe.

Walter makes a comment in Season 3 about having an old friend named Dr. Jacoby who used to wear 3D glasses. Although there's probably quite a bit of crossover between "Twin Peaks" and "Fringe" fans, for those unaware, Dr. Jacoby was a 3D glasses wearing character on the '90s mystery show, and approached science in a similar way to Walter.
HuffPost asked Noble whether he felt that the two series were in the same universe, which caused him to crack up laughing and claim, "No, no no, it was like an in joke."
However he then continued by saying he wasn't fully sure if the connection was "total lore," especially because the inclusion of oddball things like the Jacoby reference fit the tone of the show regardless. In any case, Noble loved when the writers would throw in something like that.
He'd also be excited if the new revival of "Twin Peaks" threw a shoutout to Dr. Bishop.
2. Noble was originally told he was too young for the role of Dr. Bishop, but after the creators saw his tape, they didn't even make him audition.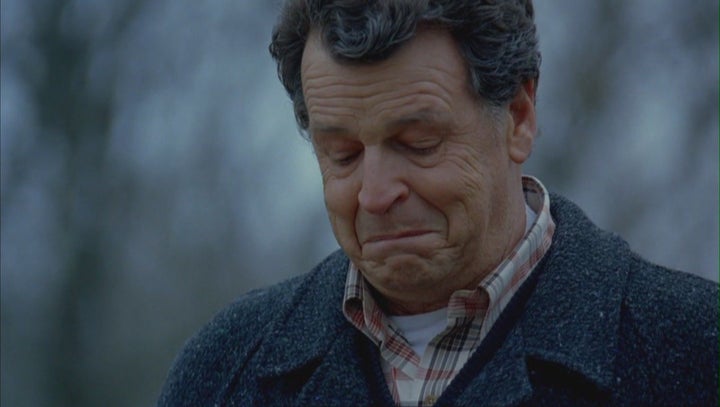 Noble's daughter first noticed that the role of Walter was available while she was perusing open auditions herself. Convinced that her father would be perfect for the part, she went about trying to convince him to audition. After hearing word from his daughter, Noble had his manager inquire, which initially just resulted in the show saying that he was actually too young for the role.
Being already passionate about fringe science, Noble badly wanted the part and therefore was excited when, about a month later, his manager said the creators would actually consider looking at an audition tape if he made one.
Noble was at home in Australia at the time when he ended up filming the scene where Walter first meets Olivia in the mental hospital's cafeteria, with his daughter playing Olivia. According to him, Noble immediately felt as if it was going to work out.
"I was so pleased with it," Noble recalled fondly, mentioning that he rushed home to show it to his wife.
After the tape was submitted, he learned that they were going to offer him the gig just from that, without even making him audition back in the States.
3. Initially, Noble worried that the Twin Towers existing in the alternate universe would offend people, but felt the show's presentation was "brilliant" in the end.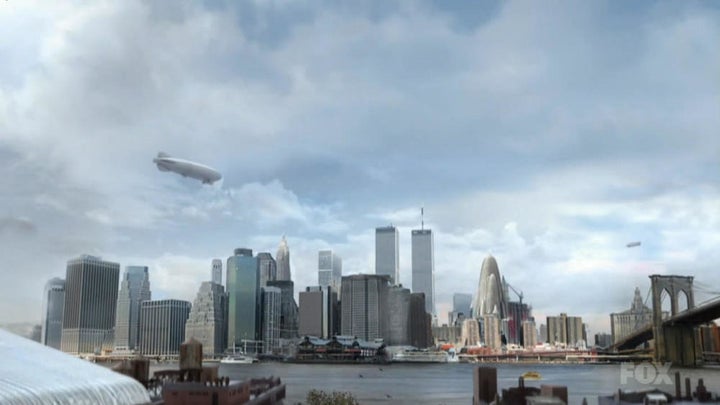 The alternate universe in "Fringe" was made to closely, but not exactly, mimic the main universe -- with the Twin Towers still standing after 9/11 and President Kennedy not being assassinated. There's also one theory that Humphrey Bogart doesn't exist because Ronald Reagan and Cary Grant are named as the actors in his roles.
Noble was particularly fond of these quirks, but remembered being initially worried when he heard that they were going to make the Twin Towers reference.
"I thought it may upset people a lot," Noble said, who felt as if the inclusion was "dangerous."
When he saw how the show actually approached it though, he was proud with how it was handled. "Everything was done with the utmost of respect," Noble told HuffPost. "At no stage did we go out to sensationalize anything. I felt it was particularly courageous to do that. Because there was a certain elegance and beauty."
4. Since he felt it didn't affect his character, Noble didn't concern himself with the various "Easter eggs" that were hidden for fans.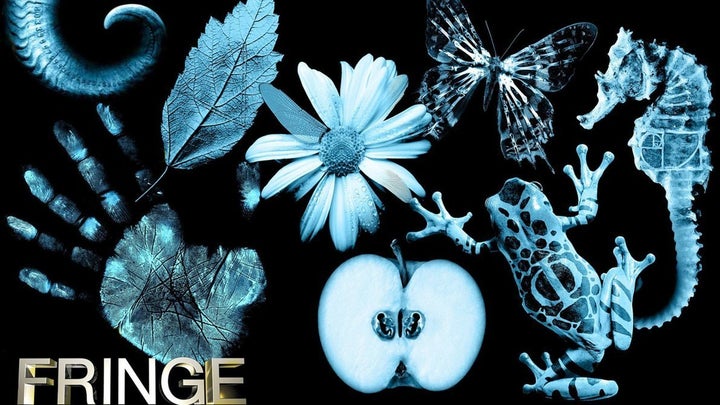 "Fringe" was known to hide quite a few "Easter eggs" throughout the series and also notably tried to create mysteries for fans to solve, such as using various white-and-blue symbols to open and close scenes.
Although some of "Fringe" fandom was based off these sorts of side things, since they didn't concern the main plot, Noble didn't focus on them all too much. "There were always Easter eggs all over the place, but I never saw them," explained Noble, who then said why they were nothing more than a peripheral interest to him, "Look, it's funny, they had nothing to do with my character."
The actor certainly liked their inclusion, but they didn't help him play Walter, so it wasn't his concentration while filming.
5. Leonard Nimoy continued to act on the show even after he officially retired. One of his last acting scenes before he died was with Noble.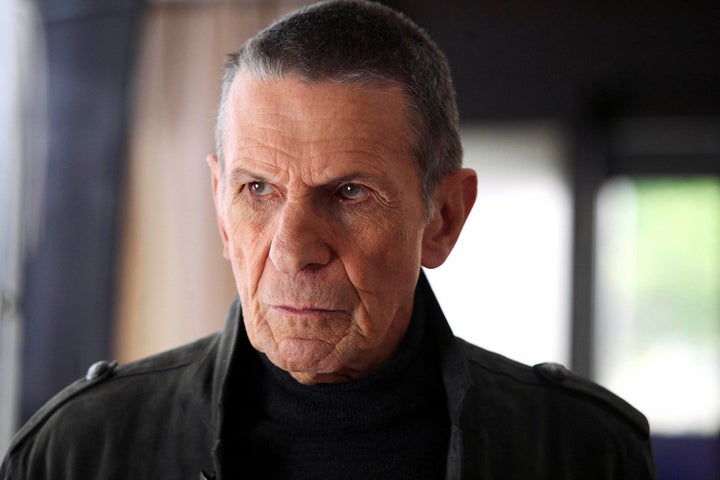 Although it's unclear if this was Nimoy's very last acting role due to his 2013 cameo in "Star Trek Into Darkness," his role as Dr. William Bell on "Fringe" certainly featured some of the last scenes the legendary actor tackled.
Despite officially retiring in 2010, Nimoy continued coming back to the show when he had availability. As Noble explained, "He was a sick man at that stage." But the actor apparently respected the show so much that he wanted to keep up with the role.
"The man was a living legend, totally, a true living legend," said Noble, who later continued, "Apart from feeling incredibly honored, really honored -- privileged -- to be sharing a soundstage with him, it was more than that, I also found him to be a superb actor to work with."
The two remained close and as Noble said, "I was deeply saddened by his death, I have to tell you."
Bonus: Noble fondly remembered his times on set with Nimoy, where they'd just sit and talk for hours "about a wide range of topics, nothing to do with science fiction necessarily at all."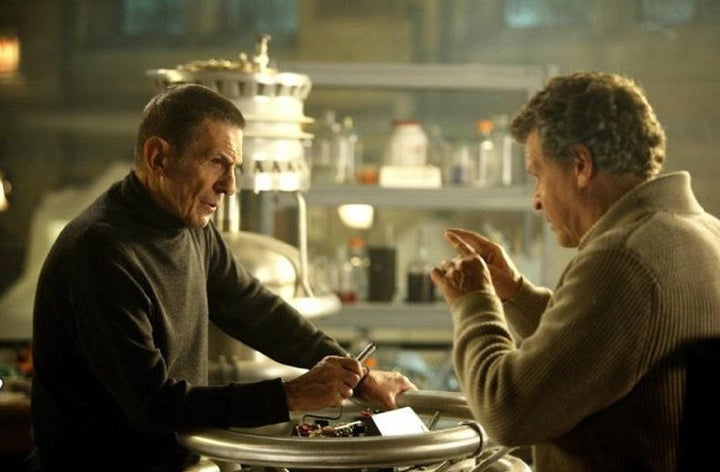 As Noble told HuffPost, "We would be inclined to sit outside the soundstage on a couple chairs that were set up for us, and we'd talk about a wide range of topics, nothing to do with science fiction necessarily at all -- or nothing to do with 'Fringe.'" Noble continued, "We'd talk as two men do with common ground and have so much to talk about, and we'd spend as much time as possible just sitting there doing that."
He recalled the conversations and moments with Nimoy as "special for me," particularly when the ailing actor "very gently" gave him "a lecture about smoking."
"It did take a great toll on him so he would beg me, 'Please, please,'" to stop smoking. Noble remembers with affection that this new friend of his was so concerned.
"You know how you sit down with someone and the conversation flows so easily, you're not struggling at all," Noble recalled. "And it doesn't happen with all people, but sometimes it does, and that's what it was between him. I think there was mutual respect, which helps things along a bit," said Noble.
"I still have to pinch myself sometimes that I worked with Leonard Nimoy."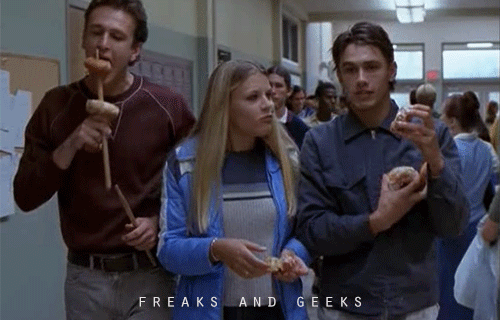 The 7 Shows You Should Binge-Watch Right Now
For a constant stream of entertainment news and discussion, follow HuffPost Entertainment on Viber.
Support HuffPost
The Stakes Have Never Been Higher
Popular in the Community