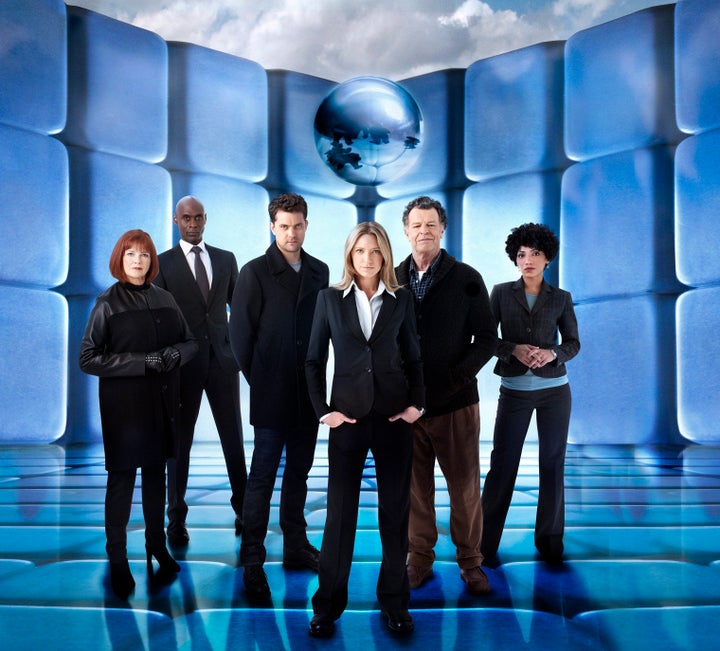 Fandoms are wonderful. They encourage you to talk about your favorite show and assure you that your obsession does not require medical attention. I have encountered many TV fandoms over the years, but one in particular has really astounded me and that is the Fringe community. I was aware the sci-fi drama, which premiered in 2008, had a devoted fanbase but I never knew how active it truly was until I saw it first hand in January of this year when my friend, Louise, began writing her hilarious and popular photo recaps. The fans flooded her comments section with positive feedback and eagerly shared the link to her posts with others, such as the show's star, Joshua Jackson, who then shared the link on his Twitter feed. It was impressive to see that community rally so much support and presence online, and fortunately; the Fox network recognized their efforts and granted the show thirteen episodes to end the series this Fall, despite low ratings.
The fact that the Fringe fans saved their show automatically places them in an elite group where very few reside. The reality is that the majority of fandoms must declare defeat and watch their beloved characters remain in a perpetual state of limbo. Fringe, on the other hand, will receive closure, and while this achievement is worthy of applause; the group's success on Twitter is even more remarkable in my opinion. Fans of shows on the verge of cancellation incorporate various social media platforms into their campaigns in the hope of gaining additional momentum, but the online presence has only been an adjunct to the traditional practice of sending letters and emails to network executives. The Fringe community may have changed that. They have proven that a fan generated Twitter campaign can go a long way on its own. During season four, the team at Fringenuity created a unique hashtag for each episode to increase its chances of becoming a Twitter trending topic. The campaign was so successful that Fox adopted it and featured each week's hashtag on the screen as the new episode aired. It is an excellent story of how social media can be leveraged to gain national attention from TV networks.
The Fringe fandom is an exemplary community. It is organized, campaign savvy, and personable. After all, laurels don't necessarily bring in new members. I knew about the dedicated fanbase but never bothered to give the show a try until I saw how supportive and encouraging they were with Louise. I wanted to be a part of that, so I watched the pilot and shared my reactions as a first time viewer on Pop Culture Nexus. The support I received was overwhelming. I was the new kid on the block but I was met with an incredible welcome. I continue to post my reactions after each episode because I love interacting with the show's fans. They have enriched my Fringe viewing experience. They shield me from spoilers and even created a Twitter hashtag (#HurryUpMary) to get me caught up by the season five premiere. How many fandoms treat their newbies like that? So, do yourself a favor and meet a Fringe fan. They are as phenomenal as the show and their enthusiasm is infectious. Sometimes I wonder if they have taken cortexiphan, because they are TV fan superheroes in my eyes, rising to the occasion to save their show and creating one of the friendliest communities. The Fringe fandom is a model for future groups, which is why I tip my Observer hat to them.
Popular in the Community