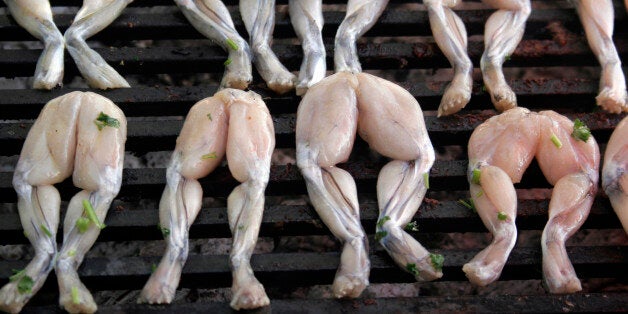 Ooh la la, the French may not have been the first to chow down on those greasy frogs' legs they're so famous for loving. A recent archaeological dig in Wiltshire, England has yielded evidence that the people living there were eating frogs' legs 8,000 years before the French.
"This is significant for our understanding of the way people were living around 5,000 years before the building of Stonehenge," said researcher David Jacques, according to the BBC. Jacques is part of a team of Mesolithic period experts working on the dig, which is being led by the University of Buckingham.
Jacques believes the site on which the bones were found, dated between 7596 B.C. and 6250 B.C., was the U.K.'s oldest continuous settlement. So far, the dig has unearthed evidence of other foods, too, including salmon, aurochs, wild boar, red deer and hazelnuts. Excavations will continue through Oct. 25.
We'll hopefully be seeing more of the dig sometime soon -- the whole thing is being filmed for a documentary by the BBC, Smithsonian, CBC and other groups.
Before You Go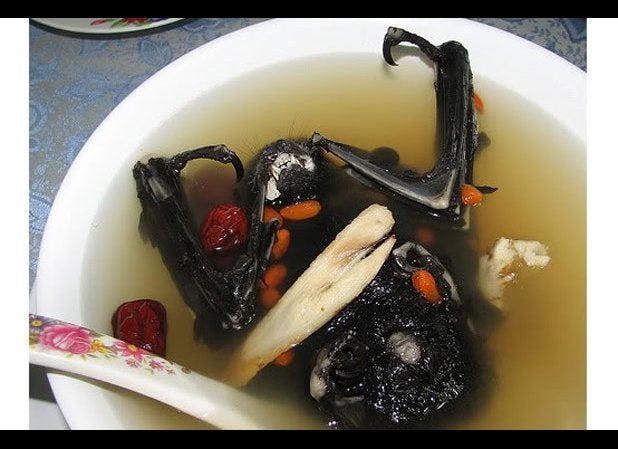 Gross or Great? Unexpected Delicacies From Around the World
Popular in the Community