Going broke. Hitting rock bottom. Crashing and burning. Whatever you call it, these mega-successful entrepreneurs—and members of The Oracles—have lived it. They share their stories of how losing it all helped them reach even greater success.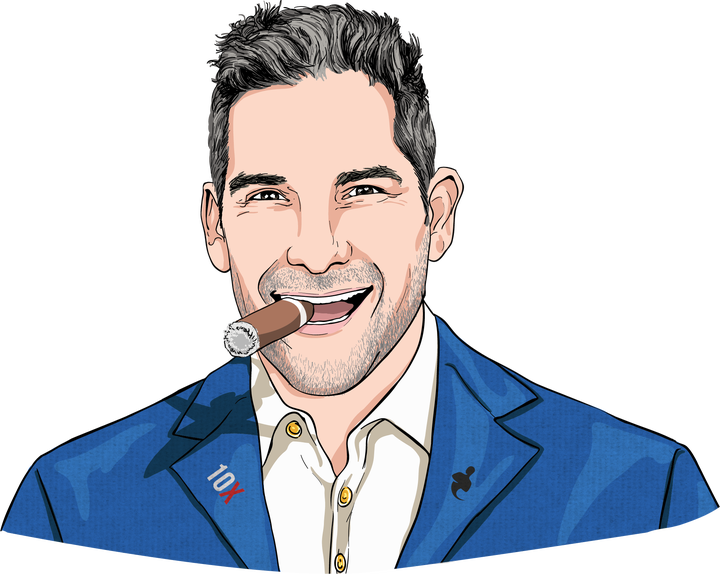 Once as a kid, while walking into a shop I dropped the quarter that was in my hand. It fell into a manhole, and there was no way to retrieve it. I was pissed. My dad told me to be careful with money, but my grandpa said, "It's not a problem that you lost a quarter. The problem is that was your only quarter."
The same principle holds true for many people today. The funny thing for me is that I had more money when I was 12 than when I was 25. I was completely broke—a drug addict—and checked into rehab. Today, I'm a hecta-millionaire and earn more in a day than I used to earn in a year. It's all because I gave myself permission to become obsessed with success.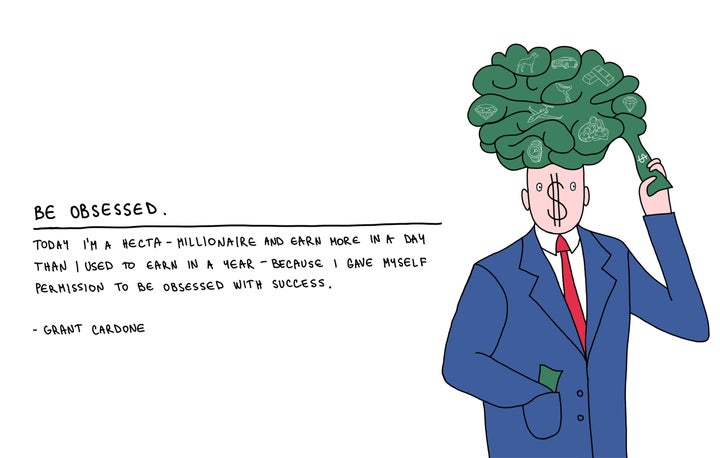 When I started to own the fact that I was obsessed with personal fantasies of indestructible wealth and fame, and the desire to create a legacy that would outlast my time on this planet, the world looked different, and I acted differently. Your obsession is the most valuable tool you have to build the life you dream of. Unfortunately, most people never figure out what they are really obsessed with because they've been taught to deny their obsessions.
Don't let that be you. Find something, anything, that you are obsessed with and embrace that obsession.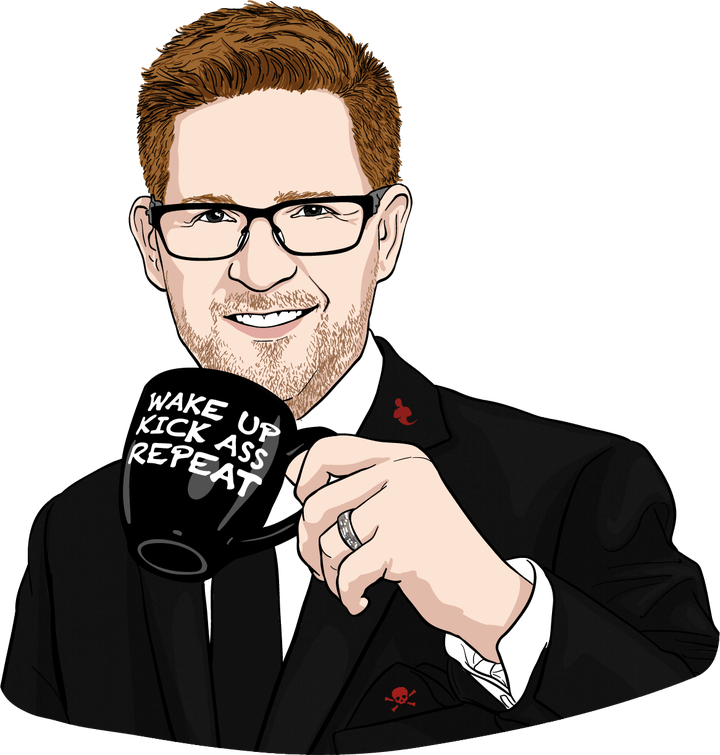 When the market crashed from 2007 to 2009, I focused on how to serve clients in this new reality. I adapted to market conditions. I doubled down on the business of helping clients manage this transition in their own business. I helped them go from a traditional retail business (listing and sales) to a diversified approach where they worked with banks to sell bank-owned homes, distressed assets and short sales. Because this encompassed a significant number of homes sold during the crisis, the business survived. We were able to support our customers by connecting them with people we knew who could facilitate their work with banks. We also directed them to the right conventions and required certifications to succeed on this new playing field.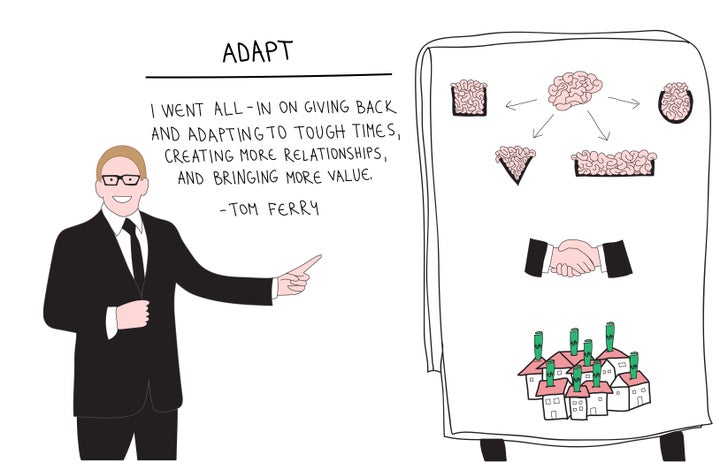 I hired one of the best and most expensive writers available, Laura Morton, to write a book with me and set a vision that it would help people through this time of need, provide value and create awareness. I even took our premier conference—Success Summit—and dropped the price to support more people.
I went all in on giving back and adapting to tough times, creating more relationships, bringing more value and becoming an early adopter on social-media channels. That made all the difference in my business.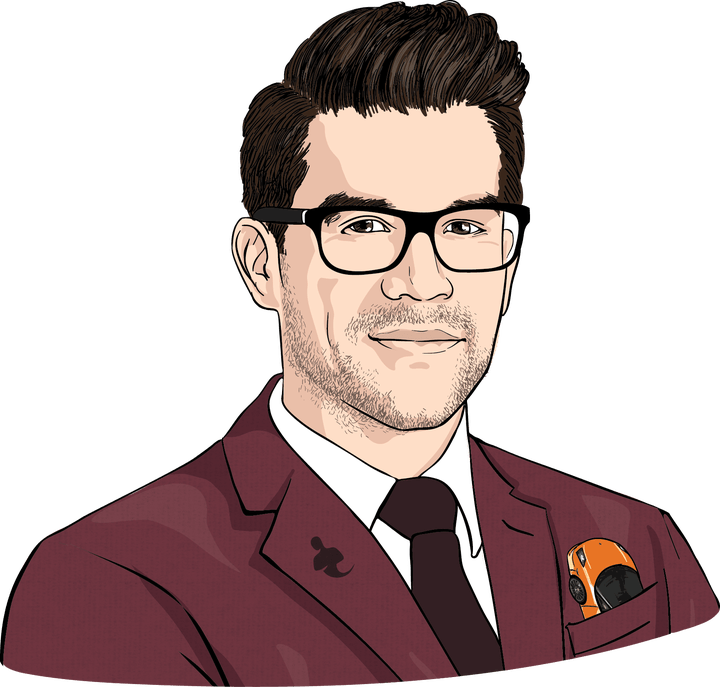 At one time, I had $47 in my bank account, no college degree, no car, no job and no real prospects. Books and mentors pulled me out of that, including my first mentor, Mike Stainback, who gave me a job and taught me about finances.
Even then, I still felt stuck. I worked harder and harder but didn't see increased success beyond having a regular paycheck. That's because, in hindsight, there's one very simple way to get unstuck: work smarter, not harder, which entails putting in the appropriate amount of work at the appropriate time. Working hard is never the goal.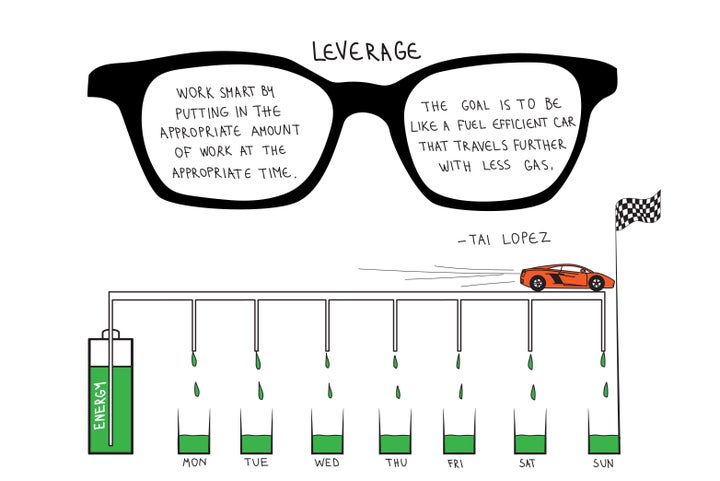 One of the reasons people get stuck, and I got stuck, for so long is that you buy into the lie that you're going to hustle your way out of it. No way. The top 10 wealthiest people on the planet aren't the absolute hardest working people. They leverage one hour of work into the equivalent of 100 hours of work.
These success stories—people like Bill Gates and Warren Buffett—had mentors that saved them a huge amount of work by showing them shortcuts. Like a fuel-efficient car, which goes more miles per gallon on less gas, the real goal is to work half as much and get twice as much done.
—Tai Lopez, investor and advisor to many multimillion-dollar businesses, who has built an eight-figure online empire; connect with Tai on Facebook or Snapchat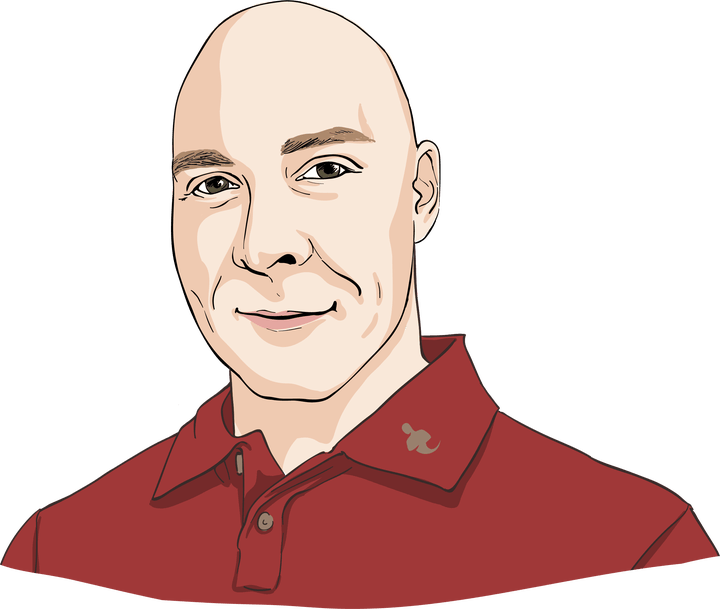 In 2007, I lost my parents tragically. I had no idea how to handle it, so I focused on the company I founded, MavenWire. We placed a huge financial bet on our hosting infrastructure based on the commitments of one company. In 2008, that company declared bankruptcy, and I faced hundreds of thousands in personal debt that I couldn't repay.
I worked 100-plus-hour weeks, watched my relationships wither, and saw the financial collapse begin to take hold: customers stretched their payments out and no new contracts came in. My ego and identity were tied up in my company. As it failed, I saw myself as a failure. I couldn't see a way out and further isolated myself. I began riding my motorcycle recklessly—literally risking my life. I felt empty and unfulfilled.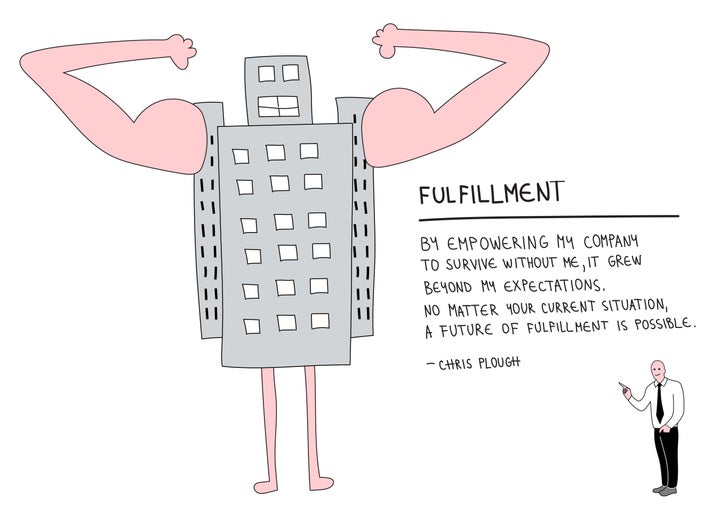 Seeing this behavior, a friend told me to join these crazy folks called The Adventurists who drive vehicles to Mongolia. I couldn't get rid of the idea. A few months later, I found myself with two friends driving an ambulance 10,000 miles from the United Kingdom to Mongolia. The journey took nearly two months. Along the way, I found myself. I began to learn who I was, what I wanted, who had my back, and how I could make a difference.
By empowering my company to survive without me, it began to grow and scale beyond my expectations. That led to the greatest period of success and fulfillment at that point in my life, which I've since surpassed. I share this because no matter your current situation, you are not alone. A future of fulfillment is possible.
—Chris Plough, author, speaker, advisor and founding partner of ExponentialU; he equips epic entrepreneurs for the world that's coming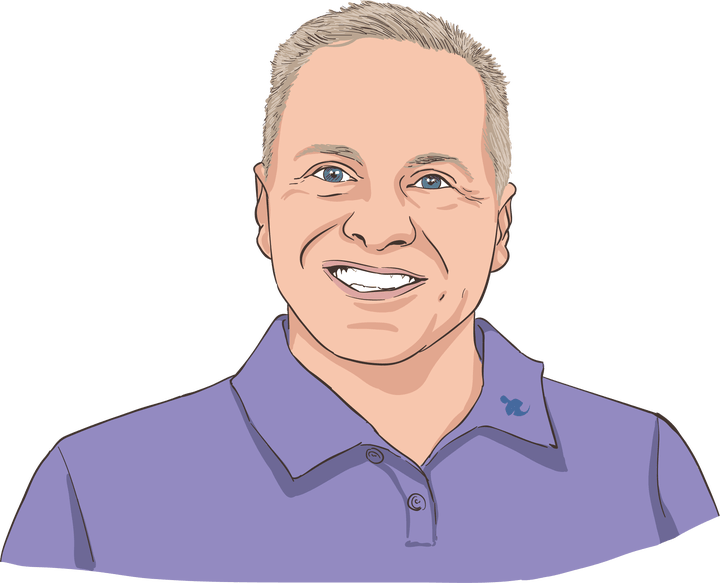 Going broke is relative. My dad worked construction and was always getting temporarily laid off due to lack of work. Times were tough, but we never went hungry. It could have been a lot worse.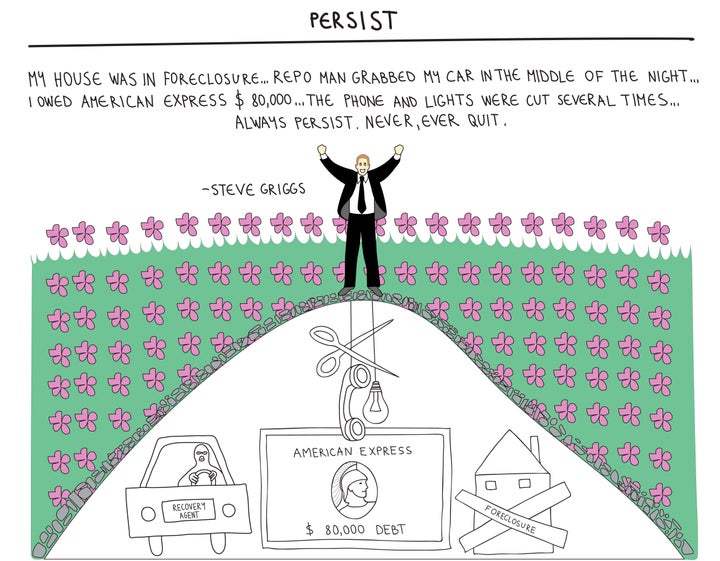 When 2008 hit, I couldn't sell a bag of mulch to a client. People weren't paying for landscaping. My house was in foreclosure and repo men grabbed my car in the middle of the night. I owed $80,000 on my credit card and owed everyone else money, too. The phone and power were cut off on several occasions. But I kept moving forward. No matter what, I didn't want to lose my house where my family was living. I never gave up and worked with smaller margins.

I had to work for someone else for a year to make ends meet. Living someone else's dream was bad, but it was humbling. I was still working for myself while working for his company, doing whatever it took to make my comeback. It took almost seven years to recover, but now everything is better than ever and paid in full. Always persist and never, ever, ever quit.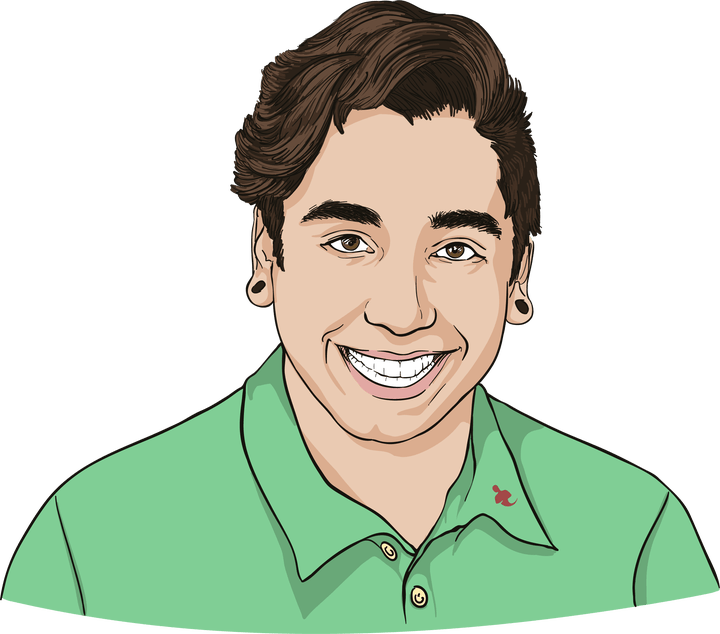 In 2014, I made the mistake of expanding to a new location too fast. I hadn't properly established the systems and processes necessary to run and scale a successful business. I was pulling thousands from my personal savings to cover overhead for a few weeks. I couldn't buy my fiancée a Christmas gift, give staff bonuses, nor pay myself. I told my team we needed to either shut down and lay people off—or come up with a plan to get out of the mess.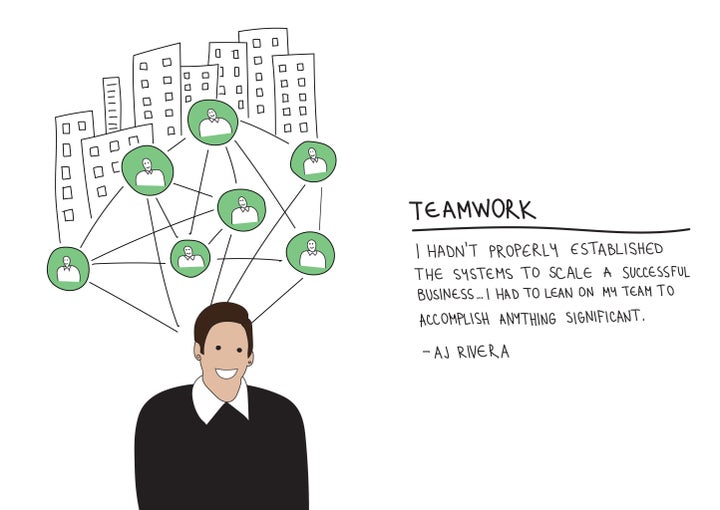 It was the scariest and most humbling time in my life. I realized I needed to trust and lean on others if I ever wanted to accomplish anything of significance.

I went from having a negative bank balance to growing by nearly $500,000 in 2015. In 2016, I launched a consulting company to help others get out of the hole like I had and grow their own fitness businesses. We grew that to more than $1.6 million in its first 12 months, and it wouldn't have been possible without the team. No one accomplishes anything of significance alone.
—AJ Rivera, entrepreneur, business consultant, and motivational speaker
Want to share your insights like those above in a future column? If you're an experienced entrepreneur, please get in touch here.
Want to suggest a future topic for these entrepreneurs to answer? Email suggestion@theoracles.com and it's very possible we'll make your suggestion the focus of a future article!
Originally published on Entrepreneur.com. ©2017 by Entrepreneur Media, Inc. All rights reserved.
Related
Popular in the Community