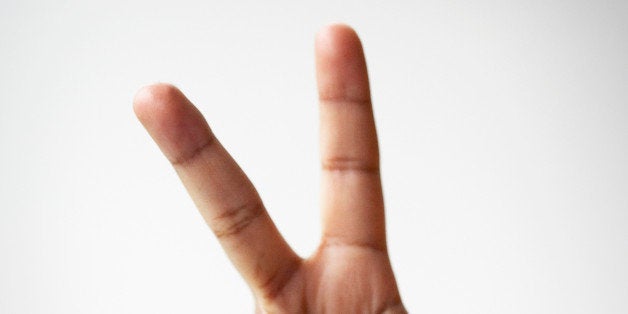 This year, the refugee crisis has dominated news outlets. We have seen millions of displaced people suffering through harsh conditions, dying on sea shores, and struggling to find a place to call home away from the violence they had escaped.
Tom Fletcher, former British Ambassador to Lebanon, tweeted something last month at the Esquire Man At His Best Awards that inspired my article. Mr. Fletcher tweeted: "Start thinking about refugees as heroes not victims."
Refugees nowadays need to be inspired and empowered, so that their life is not consumed by the fear they are subjected to. The journey of Chaker Khazaal comes as a strong tale to serve this purpose.

Khazaal, a former refugee born in a Palestinian camp in Lebanon, now Canadian author and journalist, won the Esquire Man of the Year 2015 Award at Dubai's Madinat Arena on November 6, 2015. Khazaal's Confessions of a War Child trilogy and Huffington Post articles have contributed to raise awareness about the refugee crisis, while inspiring those displaced with his own journey out of a refugee camp in Beirut, Lebanon.
Born to second-generation Palestinian refugee parents in Bourj-el-Barajneh camp, Khazaal broke out of his circumstances driven by his passion for learning which led him to pursue a scholarship-funded education in Canada. In 2005, then 17 years old, he was presented with the Global Leader of Tomorrow Award by Toronto's York University. Arrived in Canada that same year with a Travel Document for Palestinian Refugees, he later became a Canadian citizen - a dream came true.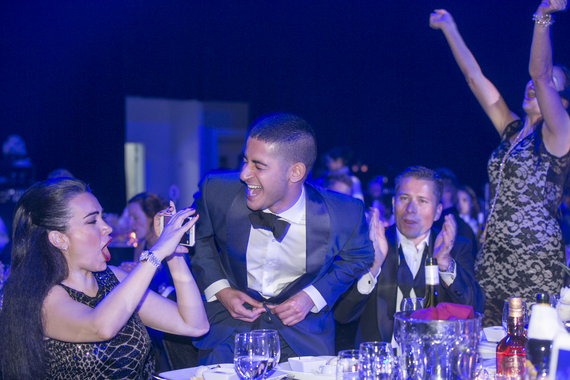 After establishing himself as a public speaker, Khazaal started writing his Confessions of a War Child trilogy released in 2013, 2014 and 2015, featuring as main character a refugee who becomes a prominent political figure.
On November 6, Khazaal dedicated his Esquire Man of the Year 2015 Award to Aylan Kurdi, the three year-old Syrian refugee child found dead on the shores of Turkey last September. In his speech, he urged the audience, and the world, to break the silence about refugees and to remove the stigma associated with them. Khazaal spoke about his dream when he was in the refugee camp in Lebanon, and how circumstances could never take away from him his right to dreaming. He also thanked Canada, referring to the country as his home, and greeting new Prime Minister Justin Trudeau.
Tom Fletcher attended the Esquire's event with Khazaal. "One for anyone fleeing violence. Running from oppression. Or lacking hope. Chaker Khazaal wins Esquire Man of Year. " Fletcher said. Carol Malouf, Lebanese journalist, also tweeted from the event, "To all refugees out there! Dreams come true. Believe. Work hard. You will get there!"
Khazaal's recognition as Esquire Man of the Year is a symbol of hope for the 50 million refugees today. We should all shift our mindset into perceiving refugees as ordinary people living extraordinary hardships. We should not be fighting refugees or even allowing this discussion of hatred to be sparked. Stories like Khazaal's not only give hope to refugees, but also reminds us that when we come together, when we give a second chance to people, our world will certainly become a better one.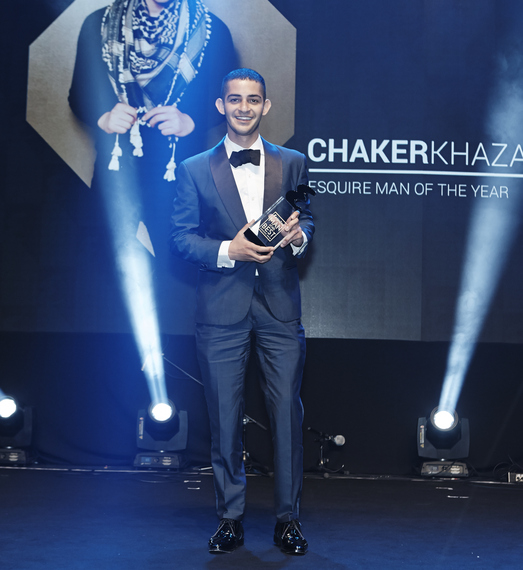 REAL LIFE. REAL NEWS. REAL VOICES.
Help us tell more of the stories that matter from voices that too often remain unheard.