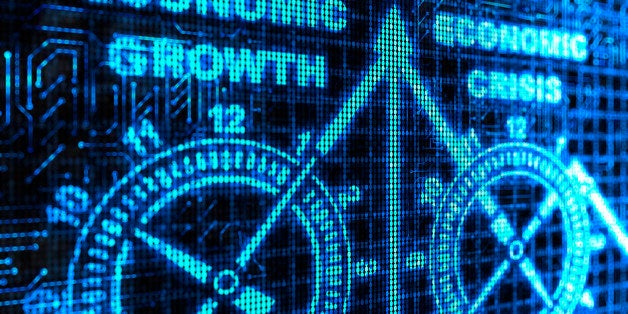 In Malcolm Gladwell's latest work ("David and Goliath") he makes the point that having a handicap or shortcoming forces one to compensate and develop skills that often lead to great success in life. The number of successful entrepreneurs and business leaders who are dyslexic, for example, is way above the rate of dyslexia in the general population. Richard Branson is a noteworthy example of how adversity can lead to success.
How ironic that Gladwell addressed the BAI Retail Delivery conference in Denver recently on this topic. BAI Retail Delivery is the largest banking conference in the world, each year bringing together industry leaders and partners. This year the theme was "Ideas to Action". Why ironic? The Banking industry itself could be described as handicapped with numerous shortcomings, not the least of which is the devastating state of consumer trust. Banking is not seen as on the customers' side and certainly not as a hotbed of innovation. How will the industry distinguish itself in consumers' eyes? Will it be with new skills, new innovations, new business models, in order to overcome its stodgy, self-serving reputation? If the muted energy level at the BAI conference was any indication, the answer is "not enough yet".
There are indications, however, that financial products are being consumed differently and state of the art marketing and online methods are influencing these changes. Perhaps financial services marketing can be a bright spot on the pathway to the transformation of consumer attitudes towards the industry.
An example can be seen in credit card marketing. In years past this product was a considered purchase, where shopping was the subject of a branch visit, phone call, magazine articles, or advice from a friend. Offers were made via direct mail, the application was paper-based, and the approval and card issuance process took weeks. Now the category is much better understood by consumers, comparison shopping is done online, and offers are delivered via display ads and email. In recent AOL research among customers who applied for a credit card, 43% said they did so instantaneously upon finding out about a card...without any shopping. And if you are a Millennial you almost exclusively apply for a card online. The research indicated that online ads and email offers were more influential than TV in leading to a card application by 4X and 3X respectively. Many credit card issuers are now getting the majority of their new accounts online via digital marketing tactics. So in a relatively short number of years the credit card buying experience has been transformed via digital means - presumably to the consumers' benefit of convenience and control. It shows it can be done.
On the other hand, shopping for and buying a consumer checking account has not progressed as far. A 2012 Novantas, Inc. study showed 69% of consumers who opened up a checking account shopped for that account online, but only half were comfortable actually opening the account online....they preferred to go to a branch. It shows how much work there is yet to do. Financial services marketers are gaining experience with new means of engaging prospects and existing customers. Content curation and sponsorship - aka native advertising - is a new arena for brands to come alive and provide a more authentic voice than straight advertising messaging. Bringing such content out to where consumers travel in their digital lives, rather than expecting bank brand sites to be popular destinations with objective content, is a reflection of financial services marketers' progressive thinking. Some of the larger banks and credit card companies are exploiting the reach and audience targeting ability of video online, as an alternative or additive to traditional TV.
Financial services companies are also some of the heaviest users of programmatic media buying and sophisticated targeting and optimization techniques. None of these new advertising and marketing methods come with perfect metrics and ironclad assurance of their effectiveness. But to the credit of many bank marketers they are gaining experience, testing and learning, and showing a willingness to push into new territory. While the overall banking industry reputation with consumers remains stodgy, marketing and online practices are already paving the way out.
"Bankers complain that the government's overhaul of the banking system has saddled the industry with a heap of new rules, stricter regulators and higher costs of doing business. But there is something they might not be so quick to mention in their complaints: The overhaul may also be pushing banks to innovate in important ways."
Banks don't exist in a vacuum, of course, and their customers are seeing transformation in other aspects of their lives, like smartphones and tablets, wearable devices, innovative retailing models, and so much more. Many of the innovations come from small companies. As Eavis writes, "banks may lose out to innovative new entrants if they don't start becoming more adventurous." He quotes David Klein, chief executive and a co-founder of Common Bond, a young company that matches student borrowers with investors, often alumni, who may want to lend to them: "Banks are fearful," he said, "New companies are fearless."
Here's to more and more financial services marketers displaying fearlessness, and leading their institutions toward innovation by example.
Calling all HuffPost superfans!
Sign up for membership to become a founding member and help shape HuffPost's next chapter