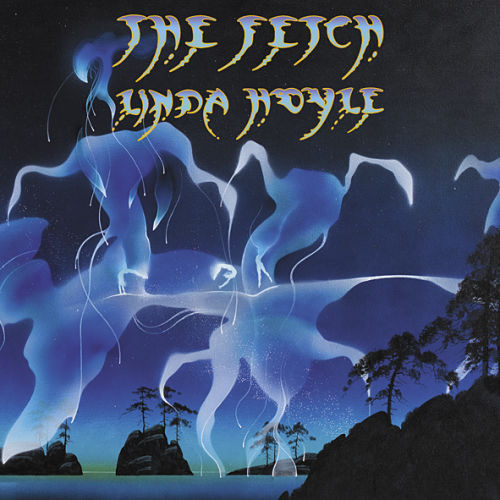 "I never expected it to be a 'future.' It was just something I was doing then. I thought it to be a contained and time limited event. But it has sort of developed a life of its own. It's as if the event has become its own thing - and it evolved without me having to be around! I think it's like writing any history; when you're actually in the battle, you don't see the structure of the maneuvers going on. You can only look back later and see how this was fitting together. And it's only in retrospect that I've become to get a grip on where we might have fitted. The whole band was out of a jazz background, and we just did what we knew. We formed a rock band, but what we knew was jazz. Affinity threw everything into the pot. The musicians that we met at Ronnie Scott's were extremely sympathetic and very helpful and we learned an enormous amount from them. Gosh, we were lucky!" Linda Hoyle
"At the end of the 60s an exciting new hybrid music form, 'Jazz/Rock', was evolving. Musicians such as Miles Davis, Brian Auger, Jimi Hendrix, and bands such as Blood, Sweat, and Tears, Cream, Chicago, Lifetime, and Colosseum were all experimenting with the blending of jazz improvisation and the power of rock rhythms. This liberating and exciting approach suited Affinity perfectly since it would separate the band from other contemporary outfits such as Yes, Genesis, Led Zeppelin, Family, and Humble Pie." Mo Foster from his book British Rock Guitar (2013)
When I mention the name Affinity and Linda Hoyle's debut solo album Pieces of Me (1971) to record collectors, jazz-rock aficionados, and knowledgeable musicians young, old, and in-between - a nod of reverence usually follows. Managed by Ronnie Scott, owner of the iconic Soho, London jazz venue which carries his name, Affinity was a fixture on the swinging London discotheque club scene and European festival circuit in the late 1960s.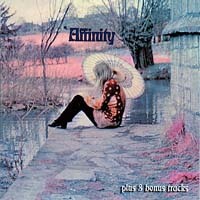 The jazz stars whom they supported and witnessed at Ronnie Scott's -including Stan Getz, Gary Burton, Elvin Jones, Roland Kirk, Miles Davis, and Larry Coryell among others - were impressed by Affinity's fusion of influences ranging from jazz, soul, rhythm & blues, classical, bluegrass, and rock. If you don't know Affinity, Ms. Hoyle highly advises that you seek out her friend Annie Nightingale's BBC documentary on the band in all its groovy glory.
And though the canon of many niche artists fades over time, folks with an affinity for the collective work of singer/songwriter Linda Hoyle, bassist/composer Mo Foster and the extraordinary cast of Affinity players including Lynton Naff, Mike Jobb, and Grant Serpell continues to grow. Oft times when I traverse the creative neighborhoods in American cities such as Cincinnati, Denver, Pittsburgh, and my hometown hipster enclaves in the East Village and Brooklyn, I hear Affinity tracks from their 1970 self-titled release (which Angel Air Records has re-issued with a generous helping of bonus cuts) in the cafes and shops. It's as if the band were still around.
Linda departed Affinity in 1971 and waxed her aforementioned album - which fetched quite a bit in collectors' circles over time until the Angel Air reissue years later. In 1972 or thereabouts, Linda migrated to Canada and performed in jazz clubs before embarking on a highly successful career as an art therapist, helping to found the Ontario Art Therapy Association. An acclaimed author, composer, producer, educator, and lecturer; Mo Foster's body of work as a bassist on stage and in the studio is legend.
Now, a mere forty-four years later, Linda Hoyle follows Pieces of Me with a new studio album entitled The Fetch. With lyrics described as "autobiographical, witty, and dark" - Affinity fans spanning generations will surely be overjoyed. It's as if Linda never left...
The story of The Fetch sort of commenced back in 2006. At a birthday party for an old friend of Linda and Affinity, the band re-united for an informal performance. "It was like falling off a log" laughs Linda. "We hadn't played together in all those years...God we had a good time!" Inspired by the occasion and another Affinity reunion at Sussex University in 2011, Linda and Mo decided to work together once again. Linda's initial inclination was to render an album of standards. As she notes in her liner libretto "at first the Great American Songbook beckoned with a bony finger and came close to setting me in a deadly safe place." However it was decided that composing and recording fresh material was the way to go. "Choosing invention over interpretation...I landed myself with two years of hard labor...Scott Walker is a role model here - 'make it tough, make it count!"
Linda's two main collaborators for The Fetch were Mo Foster, based in the UK, and guitarist, composer, recording artist Oliver Whitehead in Canada, the latter of whom Ms. Hoyle has been working with since 1984. Among other stimuli, Linda drew inspiration from her first solo record and the Alan Lomax Collection of archival recordings.
She recalls, "I started in a place where I left off for Pieces of Me, which was an appreciation of what came before. There are a couple of old things on that album, and I struggled, because I hadn't thought about writing material at that point. Most of the time I've worked over here in Canada with Oliver. He is a classical composer, and he has been putting music to existing words for years. Then I got into and did a lot of work on an Alan Lomax prison song recording with my nephew in England. We tried to break apart 'Early in the Morning' which was recorded in the mid-1940s. It's absolutely incredible, I want to praise where all this stuff came from. So much of our modern and popular music is based on this - you can hear everything in it, I don't know how much young musicians listen to these Lomax recordings. The point is the material itself - if you just focus on it - it is stunning! So I wanted to do a very modern version of this stuff and I tried, but it didn't work. I thought 'what is it I am trying to do here? Then I did a version of 'Come On in My Kitchen' which is an old Robert Johnson number - and I got Oliver to bring this incredible little old valve amp and use a metal string guitar and I said 'I want you to play it like I've come around the corner and you're sitting on a stoop!' And we did that in the studio, and I was going to put it on the album. I did not use it - but that's when Oliver and I took off - I had an idea and I could kind of feel it in my gut - and Oliver said 'why don't I just write you something?' Well with Mo, he sends me music and then I have to put words to it - so I said why don't I send you the words, and you put music to it!"
By way trans-Atlantic file sharing and sessions in Canada and the UK, The Fetch was recorded start to finish between February 2013 and August 2014. Hoyle, Foster, and Whitehead were complimented by a stellar cast of players including Corrina Silvester, Ray Russell, Gary Husband, Nick Nicholas, Dougie Boyle, BJ Cole, Peter Van Hooke, Chris Haigh, Jim Watson, Julian Littman, Chris Biscoe, and Bill Worrall.
Linda compares the structure of The Fetch to a "book of reminiscence" with the title track serving as a table of contents. References to each song are included in the verse. "Embedded is a memory, an event, a desire from my past, sometimes expressed with cynicism or innocence..."
Progressive rock fans will revel in the album art as rendered by another old friend of Linda and Mo - Roger Dean, renowned for the cosmic images which adorn many Yes albums, among other artists from the golden age of vinyl. Hoyle regrets not using Roger for the Affinity album - which, as she reveals, depicts a model, and not her on the cover. "Oh no that's not me! We were touring somewhere and they had to use somebody that looked like me. That's why her hair is hanging in her face."
After a nostalgic reunion at an exhibition, Dean asked Linda to describe the record to him - which is his usual modus operandi as opposed to actually listening to the music. "So I explained The Fetch to him over a cup of tea...and he said "send me the record!" Continuing her laughter, Linda emphasizes "what he is trying to evoke is the sense of this ghostlike effect which is this strange creature that you project yourself into...the color is intense!"
Mo, who proudly displays Affinity posters in London home ("he's never thrown anything away!" chortles Linda) knows best. "It's one of those albums that had to be made -- simply because it's a little piece of art. Forty-three years is a long gap between albums, but this project has surprised both of us by its beauty and originality."
Ruminating on her journey from Affinity to The Fetch, Linda relates: It still amazes me that I might have anything like that to give to people. I just don't know how this is going to work. I think it's going to float off into the world. In the last song on the album 'Acknowledgments' I sing 'a music footnote I shall remain..." And I do have that feeling about myself - and I don't mind at all. The fact that I can do this at all again is amazing..."
Linda Hoyle, The Fetch is available 7 August 2015 on Angel Air Records.
Popular in the Community