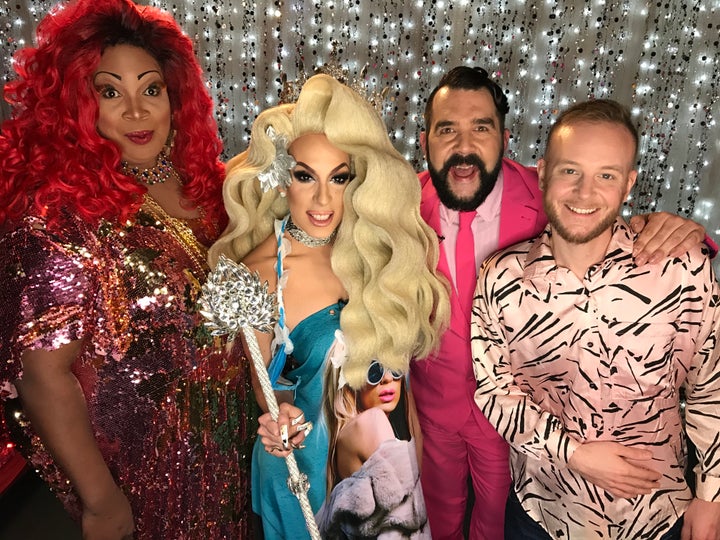 Written by Matt Valdez, Hey Qween TV
Alaska Thunderfuck may have taken home the crown on "Rupaul's Drag Race: All Stars," but the win didn't come without a fair share of drama!
Kicking off the season 5 premiere of Hey Qween with host Jonny McGovern, Alaska spilled the tea on her life as Drag Race's newest winner and of course the unfortunate fan backlash that had fans all over the internet calling her a snake.
Since landing herself in the top three on the fifth season of the hit Logo series, Alaska has transformed into one of drag's brightest stars. Despite her initial title as "Sharon Needles' boyfriend" and loss to Jinkx Monsoon, she has found continued success and has garnered an enormous fan base, hanging on her every word.
So when rumors began swirling about a second season of "All Stars" it seemed obvious that she would not only be on the show, but that she would take home the crown. What no one saw coming was the intense backlash she would receive by the end of the season.
"I was obsessed with winning... I wasn't there to have fun," she revealed.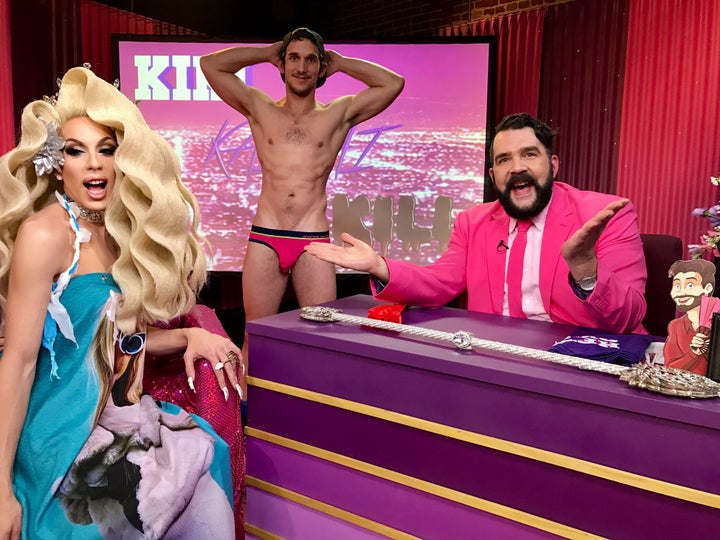 As expected, Alaska slayed the competition, excelling in every challenge and runway look. But after some controversial elimination choices and an epic, televised meltdown, Alaska inadvertently enraged a large and very vocal portion of the show's audience.
"I finally broke down and showed a real side of myself... the producers had actually cut a lot of the tantrum out. That tantrum was epic," she explained.
By the end of the season, fans from all over the world began flooding the comment section of Alaska's posts with snake emojis. A move most memorably used against Taylor Swift, whose shadiness was exposed by Kim Kardashian and Kanye West back in 2016.
"It's so painful to even think about it. It happened so quickly and out of nowhere," she says. "And I can't imagine the strength of some girls who get it from the get-go because it was so painful."
The online reaction may have been tough, but unfortunately for Alaska, she was already going through her own personal Hell. Prior to the season premiere, a vengeful ex-boyfriend leaked screenshots of conversations between himself and Alaska, spilling top secret details about the "All Stars" season. A scandal that potentially could have cost Alaska the crown.
"It was brutal. The thing was I really hurt him and I hurt his heart so he wanted to hurt me... and he was successful," she explained while holding back tears.
Luckily for Alaska, the drama didn't escalate much beyond the shady realms of Reddit thanks to faithful fans who tried their best not to spread the news.
So what's a queen to do when it seems like the world has turned against you? Well in Alaska's case, she flipped the script and addressed the issue the best way she knew how, with comedy.
In the video, entitled "Getting To Know Alaska" she shares some facts about herself that you probably didn't know beforehand. Like the fact that she's fluent in​ ​Parseltongue, the language of serpents in the "Harry Potter" series, or that she loves actor "Snake" Gyllenhaal or that her legal name is actually Mr. Snake! Who knew, right?
So now that the dust has settled and a new batch of queens are ready to hit the runway, how has Alaska Thunderfuck redeemed herself after such a tough end of 2016?
Despite all the drama, this queen hasn't stopped working and continues to make the most of her "All Stars" reign. In the last few months she has continued touring all over the country, she released her second studio album, "Poundcake," and has made appearances on shows like NBC's "Celebrity Apprentice" and of course, "Hey Qween!"
With all that charisma, uniqueness, nerve and talent, it's clear why Alaska took home the crown and why we all fell in love with her in the first place. She is the epitome of drag and she is truly an All Star.
Follow the writer Matt Valdez at:
Popular in the Community