By Laura Catena, Managing Director of Alamos Wines and Author of Vino Argentino: An Insider's Guide to the Wines and Wine Country of Argentina
Mendoza - a ninety-minute flight west of Buenos Aires, Argentina's capital, is known as la tierra del sol y del vino, (the land of sun and wine). The mountain sun is so bright that a Mendozan never leaves his house without sunglasses, and sun-loving grapes like Malbec grow better here than anywhere else in the world. Mendoza's high altitude wine country, nestled in the foothills of the snow-capped Andes, has been Argentina's main wine producing region for more than four hundred years.
Sunday is a magical day in Mendoza. Wherever you go, you will encounter multiple generations of families spending the day together, from the blanket-wrapped newest grandchild to the family dog dutifully waiting outside for the meal's leftover grease and bones.
No matter how late the family's youth went out to the discothèque (dance club or party) in Chacras de Coria (suburb of Mendoza) on Saturday night, Sunday lunch is a required stop for all, whether it be an asado (barbecue) at a relative's vineyard country home or a drive to El Dique de Potrerillos, an hour west of Mendoza City, for freshly caught river fish or a Parrilla lunch. Parrillas are barbecue restaurants found in every Argentine city and resort town. When choosing a Parrilla restaurant for lunch, follow your nose and your instinct - I tend to choose the ones with large amounts of meat on display and a gaucho-clad greeter waving you to come in with a brightly colored scarf.
Almacen de Uco restaurant, near the Manzano Historico Museum and National Park, is another of my family's weekend favorites. It's a two-hour drive south of Mendoza City and not easy to find, but once you sit down for lunch, you will never want to leave. The grilled vegetables, artisan cheeses and charcuteries, followed by perfectly grilled pork, goat and ribs, are as good as the best in Buenos Aires.
Walk outside the back door to find an artificial lake and farm animal zoo where ducks, sheep and goats roam about, waiting for children to throw them bread and chase them around. For a pick-me-up after the long meal, have an espresso with a few of grandma's pastries and walk off the urge to have a siesta by going on a hike to the nearby Manzano Historico National Park.
Take out ice cream is by far my children's favorite Argentine tradition. Wine was not the only significant import from the millions of Italians that immigrated to Argentina at the turn of the century, and today our version of gelato (ice cream), which we call helado, defines dessert for most Argentines.
Every home fridge has an ice cream ordering phone number magnet right next to the empanadas (meat turnovers) and pizza take out magnets. So if you're too tired to go out for drinks and want to end your day with pure, creamy helado decadence, order a helado delivery to your hotel or bed and breakfast. My personal favorites are dulce de leche granizado (granizado means 'with finely chopped chocolate') or cheesecake con maracuya (passion fruit).
If you get nostalgic when you're back home, try making the Helado de Torrontes recipe with Alamos Torrontes (the most widely available of this varietal in the United States) and following the instructions for an authentic Argentine asado in my book, Vino Argentino.
Travel agencies that will organize an authentic asado and helado day for you in Mendoza:
Ampora Wine Tours: info@mendozawinetours.com, www.mendozawinetours.com
Heladerias Ice Cream Stores: Soppelsa in Mendoza City and Alfredo in Chacras de Coria.
---
Vino Argentino, Argentina's first US published wine country guide by Laura Catena, can be found in bookstores throughout the USA and UK, Amazon.com and will soon be on Amazon's Kindle.
The Alamos portfolio of wines (which includes Torrontes, Chardonnay, Malbec and Cabernet Sauvignon) is available at retailers nationwide at a suggested retail price of $13 per 750ml bottle.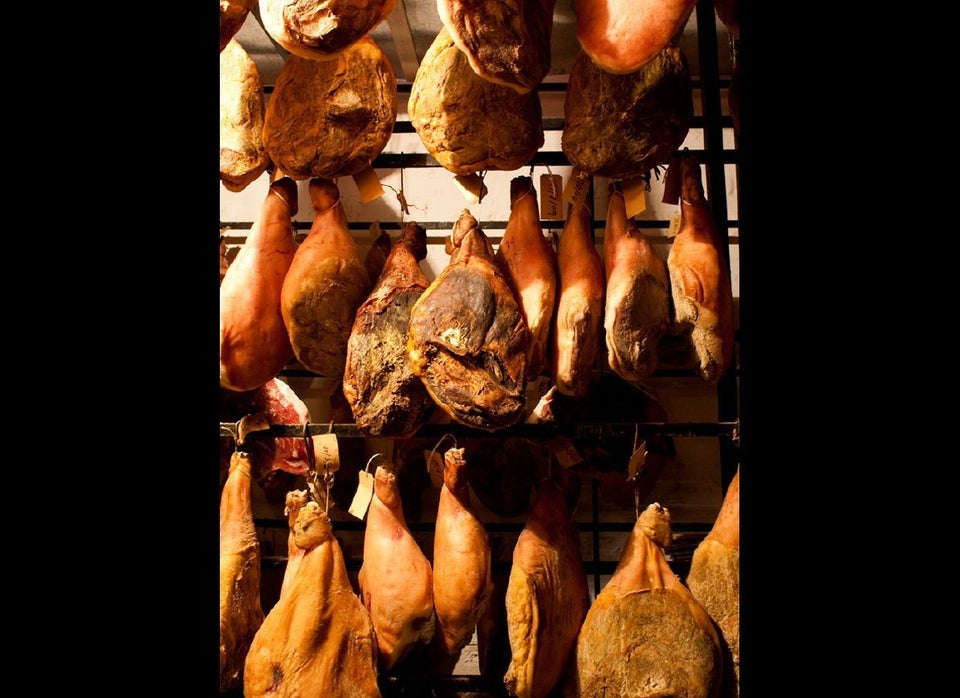 From Asado (Barbecue) to Helado (Ice Cream): A Foodie Tour of Mendoza