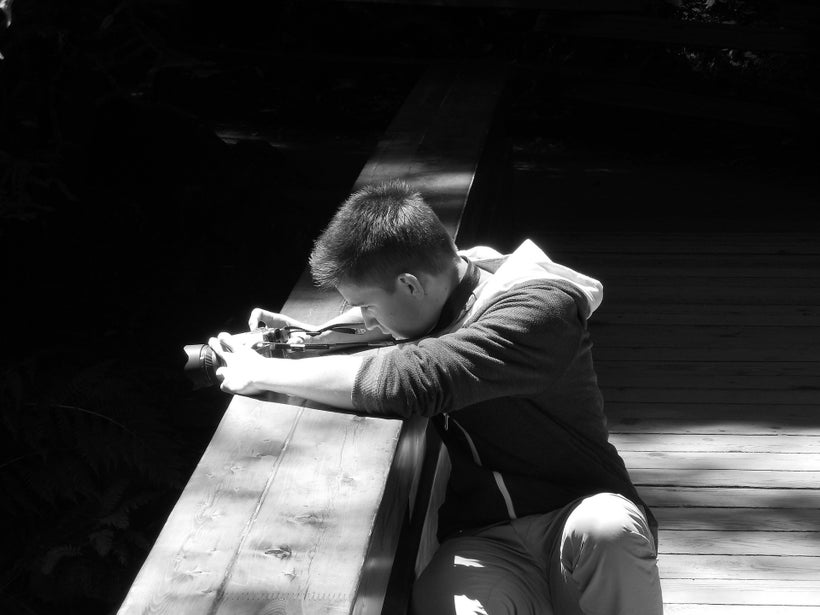 A junior in high school, he had what it took to be a successful student, like all teens, but suddenly his interest in school and friends began to disappear. He felt alone and lost.
Listening to Jimmy explain his thoughts and feelings, it was immediately clear these were warning signs of a deeper struggle. If something wasn't done, his struggle could turn into something far worse.
Fortunately his parents were in tune with their son and brought him to me for help. Though it wasn't always easy, over the course of several months Jimmy made incredible breakthroughs. He broke with a group of friends he knew were negative influences, discovered the people he had always been looking for, and pursued a newfound passion.
Jimmy came into my office unhappy and afraid. He eventually left confident and excited about the future. Below is how it happened.
Clarify: The first thing I did with Jimmy was to help him get clear about what he wanted and, just as important, what he didn't want. Sometimes teens have a hard time putting their finger on exactly what they want. When it comes to what they don't like? They have more than enough information to share.
We talked about what he wanted in a friend and what he didn't like about his current social group; the partying was getting old and he was ready for something new. We also talked about his interests—what themes showed up repeatedly throughout his life that could point to a real passion?
I started to notice a pattern. Every time we talked about film, he lit up. After a few sessions of examining a few other topics, it was clear that film connected with him like nothing else.
Lose: They say we become the five people we spend the most time with. After working with teens as long as I have, I agree. The need to belong is built into our DNA, so it comes as no surprise that we take on the attitude and perspectives and behaviors of those who surround us. We're just trying to belong. Because of this natural pull, Jimmy agreed that he had to make changes, difficult changes.
His current group was made up of old childhood friends. They were good people with good intentions, but steered more toward sex and drinking and less toward learning and growing. Jimmy wanted to evolve. It wasn't easy, but he gathered up the courage to step away from the group.
He even took a handful aside and explained that he was less interested in the parties and more interested in film. Surprisingly, they were happy he had found something that made him happy (they had known for some time that Jimmy wasn't comfortable).
Gain: People need people, so cutting out the wrong influences was only half the battle. We next had to find positive influences to take their place. Many teens rely on happenstance for their friendships; what they get depends a whole lot on who they bump into by chance. We took a different approach. We were intentional.
Jimmy talked about the type of people that made him feel confident as well as comfortable. We then talked about where these people could be found—what groups did they join, what activities did they do? When he had his answer, he took the next step.
Act: Jimmy and I covered a lot of ground together, but the majority of our time focused on ideas, not actions. Jimmy agreed that it was time for things to change. He started by joining the communications club at school, just the place to find the people he wanted to connect with. And connect he did.
Soon after joining, Jimmy found a like mind who shared his passion for silent film and together they began shooting shorts in downtown Chicago.
Jimmy is like most teens. He wanted to find his place in the world but felt trapped by present circumstances. I worked with him to find his confidence to believe he could remake his world. This is something you can and should help your teen with. The way things are doesn't have to be the way things stay. They can change.
With your help, they can clarify what they want, replace the negatives in their life with positives, and take steps toward a path filled with purpose and passion. Jimmy is a new person today. Your son or daughter could be next.
Calling all HuffPost superfans!
Sign up for membership to become a founding member and help shape HuffPost's next chapter
This post was published on the now-closed HuffPost Contributor platform. Contributors control their own work and posted freely to our site. If you need to flag this entry as abusive,
send us an email
.