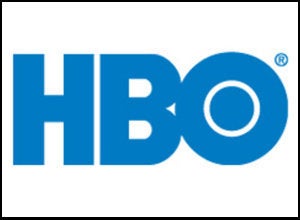 For eight months, I've been ripping around this country -- from Cape Cod to California, Montana to Texas, Florida to New York. I was on the film festival circuit. There was top-tier Sundance, quickly rising Big Sky, struggling Full Frame, biggie Tribeca, small town True/False, little -- so little I forgot its name -- laid back Woods Hole. All of the nearly twenty festivals had a commonality. The founders and management, the audiences and filmmakers, were nearly all of one race. They were Caucasians. Except, that is, Atlantic City which was a true mix of races.
Last week, however, I attended the Urbanworld Film Festival. It was predominately African-American, there were some Latinos and Middle-Easterners, only a few Whites. This was a fest mostly for and by African-Americans. And it was different. Well, the festival wasn't really different, but the films were.

For racial and ethnic minorities to maintain vibrant communities, they must have strong films that tell their stories. Film is the medium that most distinguishes and binds communities, that define their issues and concerns, which have a huge impact on a group's identity. Without their own films, minorities melt into the majority, and barely leave a trace of their once dynamic past.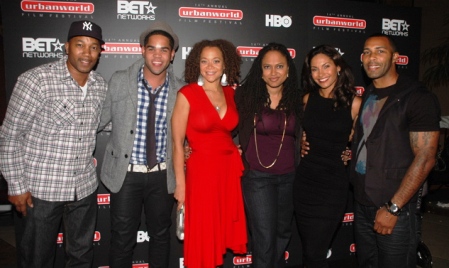 At the Urbanworld Film Festival, with venues in AMC Lowes Theaters in Manhattan, opening night I saw Night Catches Us, an engaging narrative about two former Black Panthers who reconnect and attempt to move their lives forward. Then Mooz Lum, an emotional and insightful film about a young man caught between his strict Muslim upbringing and the new opportunities and temptations in his new college environment. The Lottery came next, about charter schools in Harlem, which was both heart wrenching and infuriating, sometimes at the same time. Next was Call Back on ageism, an intensely focused narrative about a woman turning 40 years old and triumphing as an actor -- well, I think she triumphed. Finally, on the final night, I saw Streetball, set in South Africa and about a soccer team of homeless men.
The Black Panthers. Black Muslims and the larger society. Education in Harlem. Ageism. South Africa and homelessness. Not all the films at the 14th Urban World pertained directly to the African-American experience, but all touched upon the community's experiences and concerns.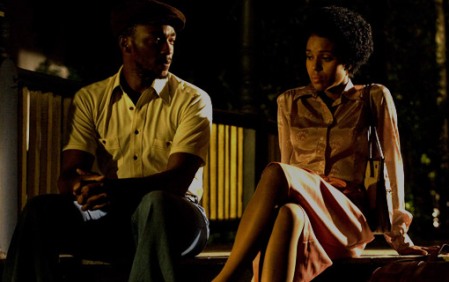 Revolutionary movements begin and end without a fundamental transformation of society. That happens all the time. The old problems remain and new problems appear. Some people move on and others don't. The legacy of the failed revolution hangs heavy over the present, ghosts take hold of history, demons come alive. That is what Night Catches Us is about.
Set in Philadelphia in 1976, former Black Panther Marcus (played superbly by Anthony Mackie) returns home. It's unclear where he been for four years, since the Black Panthers imploded. In the old neighborhood, he hooks up with Patty (played extremely well by Kerry Washington) who is another former Panther. Tanya Hamilton's narrative unfolds slowly, tentatively, spaces leave us wondering -- doesn't matter. The two's reborn relationship progresses while history begins to insert some twists and then barricades.
This is not a film about time has passed and the old conflicts are gone so it's time is set everything straight by mending the old fences. In Night Catches Us the wounds from the Black Panther days are still too deep, the strife is still too fresh, and the legacy with demons is too strong.

First there is Terry's young cousin, lost, boiling with angry, and idealizing the Black Panthers. A dangerous combination. Second, a former Panther whose pain and sense of betrayal has not had enough time to fad. Trouble here too. Third, the police have learned nothing from the past. Again, this is trouble. It doesn't matter the two former Black Panthers don't want trouble. .
The future and the past conspire and converge in the present to deliver an ugly force working against the struggling former Panthers to move their lives ahead. Night Catches Us gives a fresh perspective on a subject largely ignored in American cinema. Not so much what the Black Panthers did to American society, but the damage they did to themselves. It's a gripping film.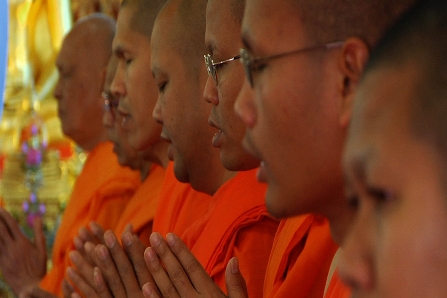 Los Angeles has hundreds of religions from all over the world and each is attempting to "provide purpose, direction, meaning, and identity," so begins Finding God In the City of Angles.

Directed by Jennifer Jessum -- her first documentary was Holy Man, narrated by Marin Sheen -- the film jumps into a lengthy, colorful survey of diverse spiritual communities as members explore their sacred texts and practice their unique rituals. The film skips from Skid Row to Beverley Hills, Venice Beach to Orange County, enters churches, temples, synagogues, homes, observes congregations that are expressionistic and introspective and studious. Yet all are looking for one entity, God, and to live a Godly life -- even, it seems to me, in their unique way, those who believe in no God.
The cumulative effect of this face-paced journey through a spiritual smorgasbord is powerful. For those interested in the breath of religious experiences, and the diversity of religious scriptures, Finding God In the City of Angles is a cinematic gold mine. But all gold is not the same. Gold is of different value. And I found myself choosing in these religions what I valued.
What jumped out at me first was how the Christian groups were the most elitist, most exclusive, insisting only they were the true believers. Wait, that's not accurate. Only the fundamental Christian groups were this way, whereas other Christians were quite accommodating to other religions. Every Asian religious group, however, radiated tolerance, an acceptance of religious differences.
While the more fundamental Christian and the Muslim groups were most comfortable with believing there is only one divine reality, the Asian religions embraced the belief that the one God has many different forms.

About an hour into the two hour film, a second categorization became clear. The worshipers tended to place their focus in different spheres. Some groups emphasized self-purification, while others concentrated on one's relationship with or communication with God. Then there were those who emphasized behavior in this world. Some of them maintained a heavy focus on solutions for our secular problems. In all, the religious communities tended to concentrate on the inner world or the outer world.
This time, I found the Asian religions too removed from the problems in our world, while some of the Western religious groups were heavily engaged in correcting our worldly shortcomings. I have to admit, the church on LA's Skid Row was the one that excited me the most. That is where I saw my God's doing the most work.
After watching Finding God In the City of Angles, it was clear to me that the problem is not religion, not their sacred texts, not their unique rituals, the problem is that humans sometimes rigidly interpret these texts to justify outrageous and even violent behavior. If these religious texts did not exist, humans -- ingenious in rationalizing our nastiest instincts -- would find other reasons to fight and kill. And without any religion, there would be even more people without a sense of "purpose, direction, meaning, and identity," and there would be even more violence in our already violent societies.

The Urbanworld Film Festival not only gave me access to numerous excellent films that I would have never seen, but it also gave me a peek into a community that I know little about. Good films convey what glues a community today, good films showcase what makes a community tick, and are billboards for a people's hopes and fears and dreams. They are precisions gems that entertain us while they educate us. Like other top festivals, Urbanworld educated and entertained me.
Award Winners at 14th Urbanworld Film Festival
· Best Narrative Feature - MOOZ-Lum
· Best Narrative Short - Katrina's Son
· Best Feature Doc - Bouncing Cats
· Best Short Doc - One of These Mornings
· Best Screenplay - Gracey
· Best Teleplay - Love and Politics
· Audience Award - Finding God in the City of Angels
· Audience Award Honorable Mention - I Will Follow
Popular in the Community