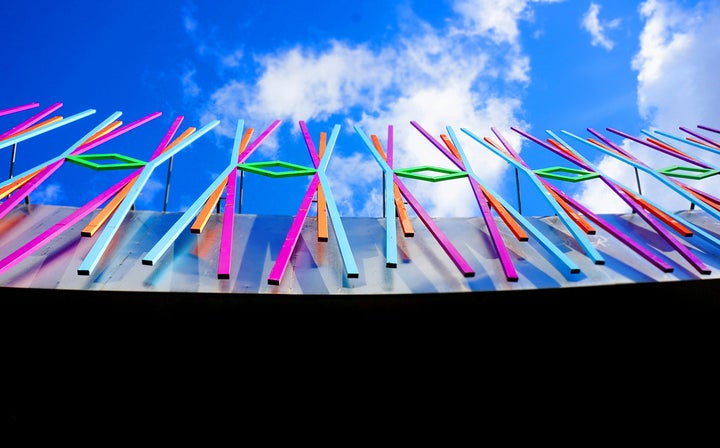 Imagine a business region that offers beginning-to-end product development, from initial concept, laboratory research, and prototype design to manufacturing and distribution—all within the distance of a short car trip. Next imagine this same region has doubled its customer base within the last two decades while managing to increase its diversity and disposable income. To top it off, the region has access to a multi-cultural and bi-lingual talent base that's poised to become a key player in the notoriously spiky tech world.
This is the CaliBaja bi-national region, comprised of San Diego County, Imperial County, and Baja California in Mexico, and home to more than 6.5 million people and $205 billion in economic output.
Now imagine that a political agenda is threatening to take all this away.
If President Trump gets his proposed border wall—at whopping price tag of $21.6 billion—his administration threatens to shortchange bi-national communities like the CaliBaja region and disrupt trade and the flow of ideas between Mexico and the U.S.
In his book If Mayors Ruled the World, Ben Barber argues that cities, regions, and urban networks are increasingly supplanting nation states as the world's most important actors. City officials and community development experts understand the need for greater cooperation along our borders—not walls—to facilitate economic development for communities on both sides of the border.
But what might this collaboration look like in the future compared to Trump's proposed border wall?
To start, government agencies tasked with managing the border must stop viewing it as an impenetrable barrier and start viewing it as a semi-permeable membrane. While some people and goods should be halted, others must pass across without friction.
Removing the U.S.-Mexico border is not an economically sound approach, either. Even if a fully open border were an achievable goal, it could potentially erase the symbiotic nature of bi-national communities, which together generate significant economic value. In the case of San Diego and Tijuana, one side of the border excels in research and design, the other in manufacturing. One side is rich in capital, the other in skilled, cost competitive labor. In short, each has its own strengths and specializations.
Our research finds that bi-national border communities need policies that facilitate trade and economic development, while leveraging the untapped potential of their region. An ideal strategy would take the $21.6 billion dollars required to build a wall and invest it in greater cooperation efforts between both nations.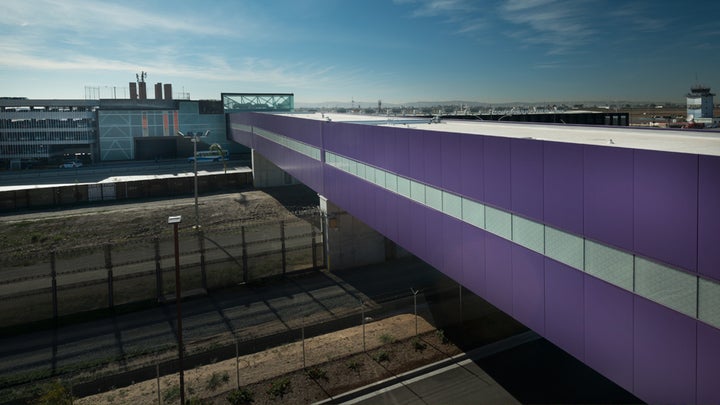 With this in mind, we've developed five recommendations to improve the economic potential of our border communities.
The Department of State and/or Department of Commerce must play a greater role in managing our border. Since 9/11, security concerns have been prioritized above economic and social costs. As Cushman & Wakefield's Malin Burnham, who also serves on the board of the Smart Border Coalition, puts it, "There is a structural flaw to how the border is managed. The Department of State and the Department of Commerce should be a part of the policy conversation. We need to get more private industry involved."

Improve border technologies and government management systems. The exchange of people and goods across borders is both bureaucratic and expensive. As a result, it costs the U.S. and Mexico billions of dollars in time and money. In an interview with NPR, the former Mexican ambassador to the U.S., Arturo Sarukhan, noted that the two nations could improve cross-border trade by introducing a single North American pediment rather than three separate customs pediment forms. This isn't even "low-hanging fruit," he emphasized. "It's fruit on the ground."

Transportation infrastructure has to be more efficient. Connectivity must be a priority for cross-border city regions. In the San-Diego-Tijuana region alone, there are more than 60 million crossings annually. While over half of these trips are for shopping and recreation, around ten million of them are for work. Each year, around 730,000 trucks cross into California, with a similar number of crossings into Mexico. Our borders require more innovation along the lines of Tijuana's A.L. Rodriguez International Airport Cross Border Express Crossing, the first true binational airport passenger terminal.

Improve data collection and develop a shared database of assets. Private and public efforts to leverage the border region have been stymied by a lack of reliable data. An alarming GAO report from 2013 revealed that reported wait times to cross the border are so unreliable, it's impossible to quantify their effects on national trade. To solve this issue, both the U.S. and Mexico need to develop shared data sets of regional demographics and economic trends.

Make a greater commitment to incubate cross-border civic and networking initiatives. Together, our bi-national communities add up to far more than the sum of their parts. But they are often hindered by a lack of identity and community building. Many of the people we interviewed underlined the need for better cross-border civic initiatives and networking opportunities.
The U.S. must learn to embrace the global logic of our new economic age rather than fight against it. Instead of spending an outrageous sum on a physical barrier, we can achieve much more by investing even half of this proposed funding on trade, tourism, and the cultural exchange of our binational communities. The result would not only improve the economic and social conditions of communities on either side of the border, but make both of these communities safer as well.
REAL LIFE. REAL NEWS. REAL VOICES.
Help us tell more of the stories that matter from voices that too often remain unheard.