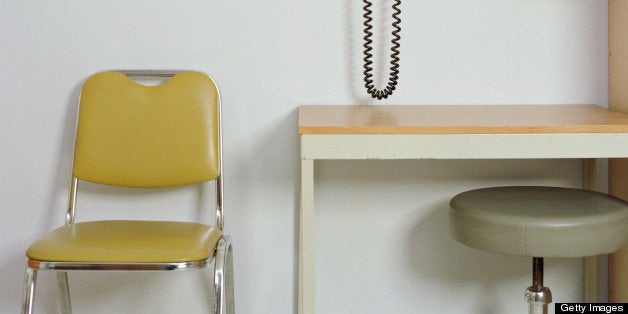 To celebrate Mother's Day and one year of being cancer-free, I was honored to be my husband's plus one to the 66th Festival de Cannes. As we waited at our British Airways gate at LAX, I saw Twitter light up with tweets about Angelina Jolie's surgery. I clicked and read her autobiographical article about genetic mutations and her preventative double mastectomy before it was time to turn off our electronic devices.
This time last year I was a ghost in my home, recuperating from invasive surgery to remove cancer from my small intestine. Over two dozen staples in my once-firm abs. Cancer. I was 35 years old. My cancer was gone, removed with clean margins, but unbeknownst to everyone, I had a complication. A partial small bowel obstruction was developing and making it impossible for me to digest crackers, my pain medication, even water. Three days of being home, unable to play with my daughter, drink water, sleep, and it was time to go back to the hospital.
When I was diagnosed with cancer two years ago, the only thing I thought about was my then 3-year-old daughter and all of the moments I feared that I would never see: her first day of kindergarten, her prom, her wedding day, her first day as a mother.
For one year, I lived with my diagnosis, fearing certain death, but hoping for a miracle. My oncologist had convinced me that I had metastatic gastrointestinal stromal tumors. I was convinced after three visits that surgery was not an option, that I had "a couple of good years" with my oral chemotherapy that cost almost three times as much as my first job out of college.
But, my husband, my family, and my friends encouraged me to find better answers. My surgeon, who happened to have been referred to me by my oncologist, was "not convinced" that my cancer was metastatic. After months of optimistic skepticism, I agreed to have surgery. Seven days in hospital, six weeks of recovery.
Before surgery, I wanted to celebrate my daughter's 4th birthday as if it was my last. We invited her entire class and hired an entertainer, brought in popcorn, cotton candy, rented a bouncy house, and even arranged for pony rides.
Later tonight, I will walk down the same red carpet that Angelina has walked, and I will hold my husband's hand as we support one of his client's films. I applaud Angelina. She chose surgery over fear. Yes, she had a possibility, a small possibility, that she would never be diagnosed with the cancer that took her mother's life. But, when she looked at her young children and remembered her mother's pain from suffering and her own pain as a child watching her mother fight, Angelina chose hope and life.
The next phase of my treatment scares me and I hope that I have Angelina's courage and bravery as I face it. Genetic testing has quite possibly saved Angelina. And she has opened the possibility that the same knowledge can possibly save her own daughters by allowing them, in their own time, to undergo similar surgery.
I live with a similar fear as Angelina, and similar possibility of hope. My mother's father died of the same cancer with which I was diagnosed. But, despite my oncologist's passionate pleas, I have not yet been tested to see whether or not I have this same genetic mutation. I am afraid for what it means and whether my 5-year-old daughter should be tested and what that means for her.
In 11 hours, I will land in Nice and drive to our hotel on La Croisette. When standing in front of the Palais, I will take a moment to applaud Angelina and silently say "Thank you." She showed great courage and sacrifice, as a mother to children the same age as my daughter, as a woman in Hollywood, as a daughter to a parent who fought a long difficult battle with cancer.
Cancer and death are scary things. For parents who have lived through it, cancer is our boogeyman lurking in the shadows of our thoughts. I hope that I will summon your courage, for myself and my daughter.
Related