Coworking firm WeWork has been one of the darlings of the investment community, with a valuation of $16 billion, 141 locations around the world and plans to open 376 offices by the end of 2018.
At the opposite end of the coworking craze is One Roof Women. It has two locations — in Los Angeles and Melbourne — that caters to a specific clientele: female entrepreneurs. Special amenities have included an on-site therapist and a yoga studio. One evening, 15 women gathered in its Los Angeles loft for a coloring book party focused on letting go of "masks" in order to get in touch with their more authentic selves.
The two represent the extremes of the rapidly expanding coworking marketplace. WeWork, with its McDonald's-like ability to roll out new locations, has soaked up the investor dollars. Places like One Roof, with their laser-like focus on building a community of like-minded souls, often in a quirky fashion, have drawn enthusiastic adherents. The co-working movement — where people pay a monthly fee to have access to loft-like office spaces with Wi-Fi and bottomless pots of coffee — is considered a harbinger of new labor economy. And how it might play out is largely a question of whether these two different coworking models can coexist.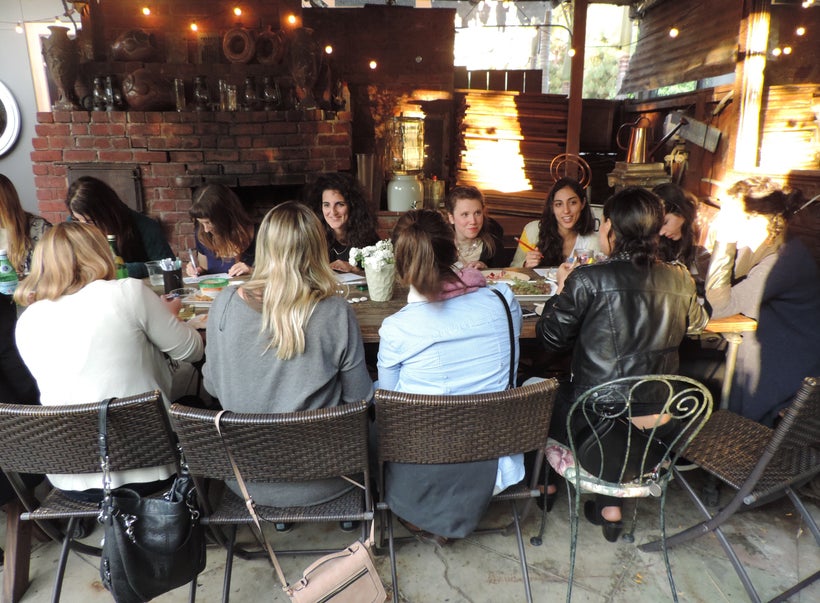 The number of workers in alternative work arrangements as their main job rose over five percentage points to 15.8 percent from 2005 to 2015, according to the RANDPrinceton Contingent Worker Survey. That category includes more than just bearded, hipster entrepreneurs. It counts temporary help agency workers, on-call workers, contract workers, and independent contractors.
Millennials are especially prone to striking out on their own, due to a more independent attitude toward work, according to Jessica Geist, an organizational development expert and CEO of a company called Startup Talent. "It's not so much, 'What can my employer do for me?' But 'What can I do for myself and what do I want in my career?'" she said.
Coworking spaces have rushed in to offer informal office arrangements these freelancers crave. The 2015 Global Coworking Survey conducted by coworking magazine DeskMag, counted around 8,700 of them worldwide, a 49 percent increase from a year before. The survey projected 10,100 spaces by the end of 2016.
As the numbers have swelled, the industry has taken on a barbell like shape, with a handful of well-funded multi-location firms that take all comers at one end, and thousands of specialized shops at the other.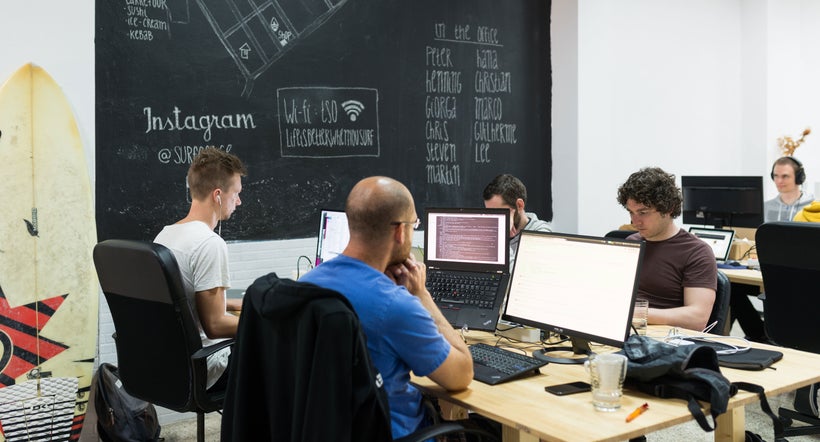 The intense specialization is a natural consequence of an ever-more crowded market. "It's kind of like your local corner store: If there's 13 within walking distance and it's all about the same price point, what are the differentiating factors?" said Ani Okkasian, managing director of Impact Hub Los Angeles, a coworking space for socially conscious entrepreneurs.
Bringing together people with a different expertise, all of whom are driven by the same social mission, allows her members to collaborate on projects, which in turn brings value to the coworking community. Okkasian thinks of a coworking space as "the new model for a freelance union, an agency, or a consultancy, so that way their membership dues allow them to basically get paying gigs."
Lawbank, a coworking space for lawyers, operates like an alternative law firm. With two locations in Denver, Lawbank hosts 72 lawyers helming their own practices. They leverage each other's time and expertise, according to co-founder Jay Kamlet.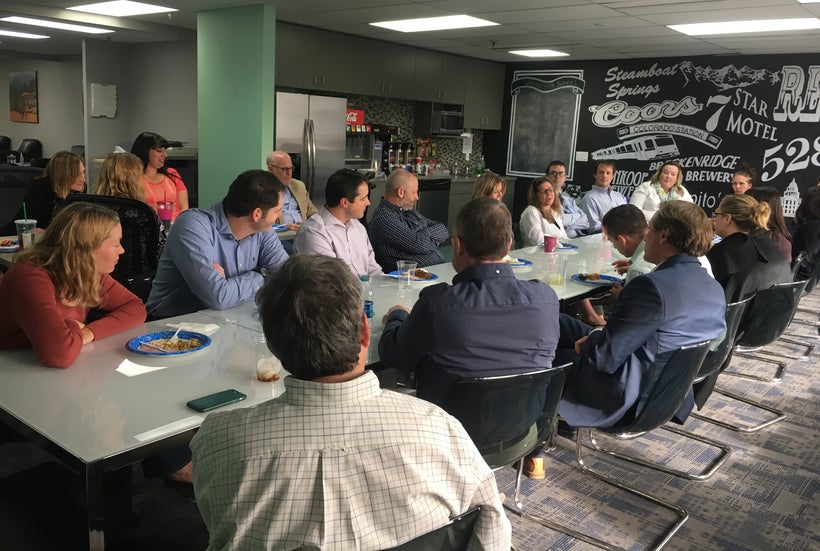 To help serve one of his real estate clients, Kamlet contracted the services of an eminent domain lawyer at the space. "He billed me at $400 an hour," Kamlet said. "I billed him at $600 an hour to my client."
But learning to work together may not come easily, Kamlet said, referring to his fellow lawyers as a skeptical type-A bunch who sometimes struggle with delegating work to others.
Talia Bolnick and her mother co-founded The Hatchery Press, a coworking space in Hollywood for writers only. She founded the space because she could no longer stand the isolation of writing at home.
Bolnick has shooed away the Hollywood producers, graphic designers and startup owners who have wanted in. "If you're not here to write, you can't be a member," she said. That's better for business, she said, because tighter community means less attrition. "What you get is a community that already has something in common."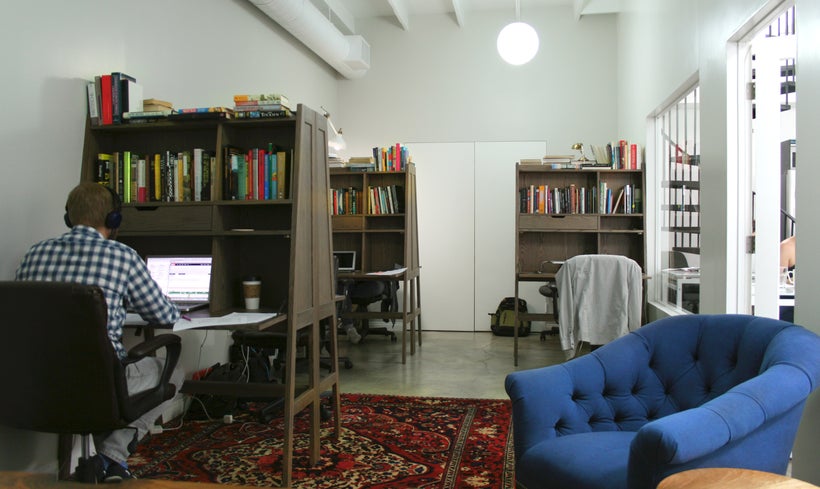 For $350 per month on a month-to-month basis, members get a quiet place to write — hence the no cell phone policy. Desks are set up to minimize awkward eye contact.
Many of the 120 members are working on screenplays, while others busy with novels. One is a medical journal editor, and a few members, including a former MTV veejay, are just keeping journals.
Putting writers in close quarters can sometimes cause distraction. "We have one very charismatic procrastinator who's always looping people in and talking about how K-pop relates to misogyny for hours," Bolnick said.
Of course, the narrower the niche, the fewer prospective members — and less revenue. That's forced some accommodation. One Roof Women has accepted a few male members, hosting a "Dudes Day" in March to honor the men in their community. Co-founder Gianna Wurzl assured none of them are there to "hit on" the women.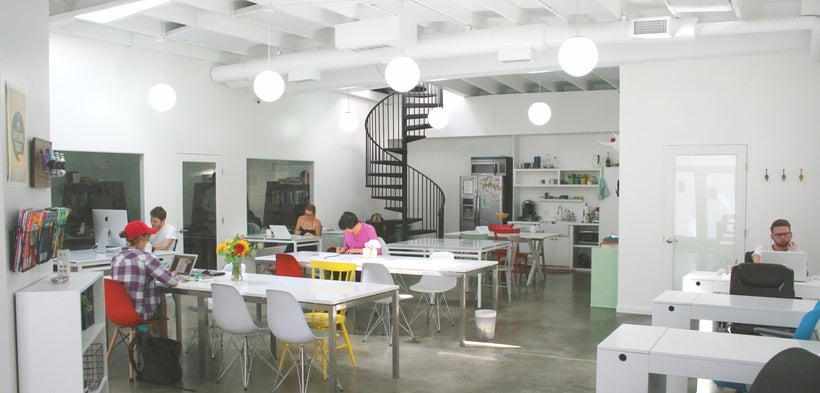 "I think there are lots of men, clearly, who are craving this kind of environment where they can kind of surrender and they can be emotional and they can talk about their feelings, how hard it is to be an entrepreneur," Wurzl said.
Still, making ends meet for both the spaces and their members, can be tough. "There's this thing happening where we don't have any money so we've kind of identified a new currency, which is time and expertise," Wurzl said.
Danielle Kort started visiting the space when she began trading her life-coaching services for another woman's marketing, branding and digital PR expertise. It's a culture of "paying it forward," said One Roof member and event planner Kathryn Knox, who has hosted a couple One Roof events for free and advises Wurzl on event strategy, out of appreciation for the mental and emotional support she has received.
While some version of coworking has been around for ages, the first official coworking space as we know it is believed to have opened in San Francisco in 2005 as a collaborative space for self-employed writers and programmers, according to Deskmag.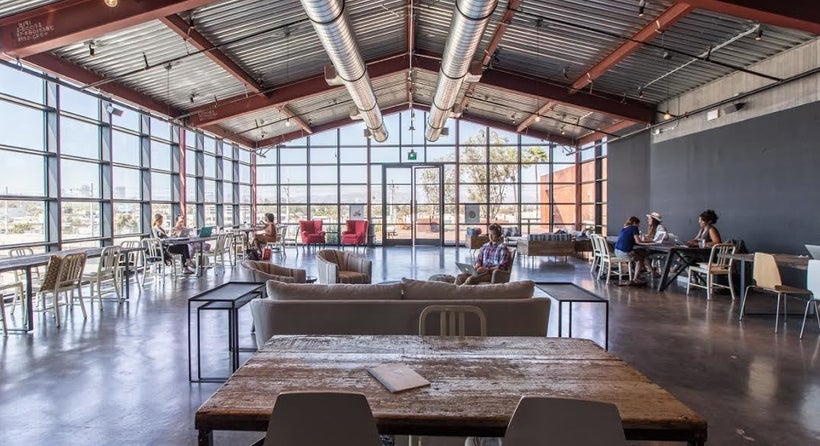 In the last few years, growth has spiraled. It's unclear just how many coworking places the market can support, particularly when they are organized around ever more specific communities.
According to the Global Coworking Survey, many coworking spaces lately have been forced to close their doors due to expiring leases that resulted in sharp rent increases. The survey estimates about one in seven spaces faced lease renewal in 2016. That likely put many niche spaces in a tight spot, due to the challenge of making them work financially.
"It's certainly not a way to make a lot of money. I think most of them are more like break-even sort of entities," said Gretchen Spreitzer, business professor at the University of Michigan, who studies coworking spaces.
With around 50 members paying $100 a month, science and biotech coworking space Biocurious in Sunnyvale, California, is "just above water," though it's run on a volunteer basis, according to board member Mariz Chavez.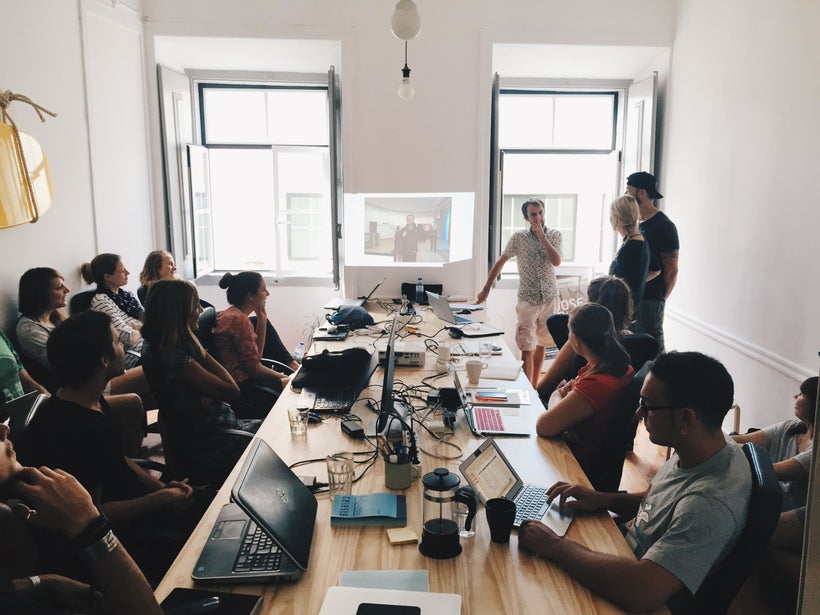 Their biggest expenses include rent and electricity, as well as the disposal of bio-waste, which amounts to hundreds of dollars a month and often involves moldy petri dishes that members have a bad habit of hoarding. Money isn't the only issue Chavez has to confront. She routinely throws out any unlabeled specimens in the lab. "We're sorry if that means your research you worked six months on is gone," Chavez said.
Lab equipment tends to come from donations and "very aggressive e-bay trolling," or the ingenuity of their members, who are collaborating to build a powerful microscope capable of peering into the layers of cells, which would otherwise cost $100,000 to $200,000.
Santa Monica-based Writer's Junction shuttered after five years and was absorbed by neighboring coworking space Cross Campus, which appeals to a general audience, and where President Obama dropped by in 2014 to chat with tech entrepreneurs.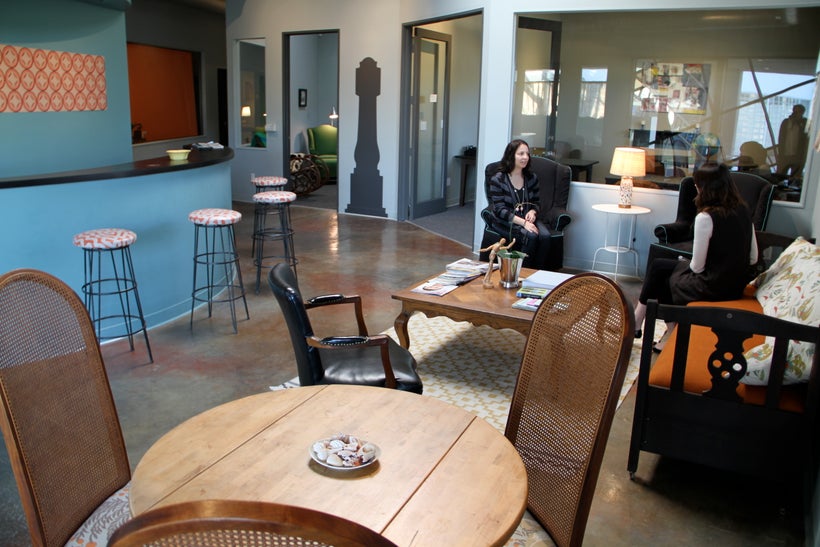 Former Writer's Junction owner Eileen Gibson said she was ready to hand the reigns over to someone with a larger staff and more resources. "I sort of physically couldn't have carried on doing it myself any longer," she said.
The news devastated author Sophie Keller, who wrote at the Writer's Junction for five years. Keller and many of the other 100 or so writers dispersed after the acquisition, as the new environment wasn't "conducive to writing," Keller said. The increased cost of membership may have also had something to do with it.
"Some of my best friends are from the Writer's Junction," said Keller. "[Eileen] changed our lives really by having that space we could all go to. All of us — where would we have worked otherwise? We would have worked from home or had an office by ourselves, which is a very lonely existence."
Calling all HuffPost superfans!
Sign up for membership to become a founding member and help shape HuffPost's next chapter
This post was published on the now-closed HuffPost Contributor platform. Contributors control their own work and posted freely to our site. If you need to flag this entry as abusive,
send us an email
.