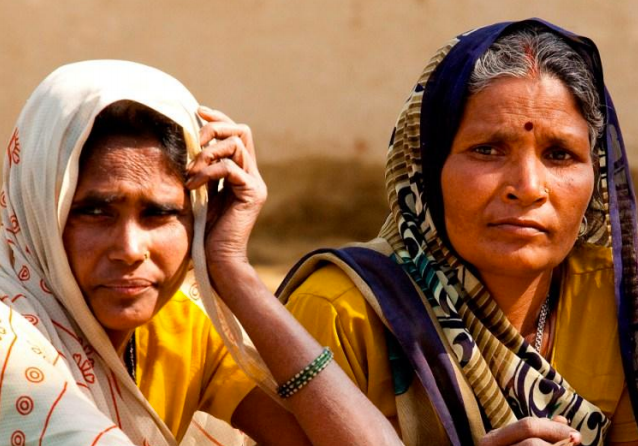 Responsibly sourced…Fair trade…Supporting local farmers… These increasingly abundant and familiar labels signal to consumers the social, environmental, and other beneficial impacts promised by the products we see on store shelves. But how can companies ensure that the purchase of a particular chocolate bar or bag of coffee will lift up the lives and futures of people up and down the supply chain?
One way that companies and organizations use to gauge economic movement is called the Progress out of Poverty Index® (PPI®), a statistically-normed tool used by organizations and businesses to track the economic progress out of poverty by individuals and families in a particular community or in a particular supply chain network.
The PPI has been used largely by nongovernmental organizations (NGOs) internationally to measure the reach of social and economic programs to populations living in poverty. For example, if an NGO provides micro-financing, the PPI can measure whether the services are reaching the target population, develop or improve products and services for specific poverty/income segments, and track whether community members are moving out of poverty over time.
The PPI was established just over ten years ago by the Grameen Foundation and is now under the organizational umbrella of Innovations for Poverty Action (IPA). Using ten core questions (such as "what is your roof made out of" and "how many of your children are in school"), the PPI uses a scorecard approach to produce a profile of populations in relation to poverty. Each PPI is country-specific and normed to the conditions and circumstances of that country. To date, PPIs have been developed and deployed for about sixty countries.
While most of the nearly 500 organizations using the PPI are foundations and NGOs, among the newest adopters are global companies seeking to take corporate social responsibility to the next level with positive and measured change for more people, communities, and the environment—all along their products' supply chains.
Examples of ethical and responsible sourcing: Starbucks and Unilever
Starbucks, which has a goal of ethical and responsible sourcing of coffee, was one of the first companies to adopt the PPI for use in a project in Colombia. In 2012, Starbucks began by employing the PPI in community in Colombia where 100 percent of the coffee purchased complies with Starbucks Coffee and Farmer Equity (C.A.F.E.) Practices. Through use of the PPI, Starbucks found, for example, that 27 percent of the farmers in a program with one coffee cooperative were living below the poverty line. Deeper analysis revealed that productivity did not differ much between poor coffee farmers and their peers who were somewhat better off. Rather, the factors that locked farmers in poverty included large household sizes and small plots of land for farming. Starbucks, working with the local coffee cooperative and other partners, developed strategies including crop and income diversification to improve the lives of poor farmers and used the PPI to measure change and improvement.
Another corporate adopter of the PPI is global consumer products company Unilever, which has stringent sustainability goals for its businesses, including protecting the environment and making a measurable positive social impact. Working with the nonprofit Sustainable Food Lab, Unilever sought to develop an approach for tracking the livelihood of smallholder farmers in its supply chain and help them improve agricultural practices. An early pilot test was held in Kenya to validate the PPI with farmers selling to the Kenyan Tea Development Authority. To date, the PPI has been included in the Smallholder Livelihoods Assessment used in seven of Unilever's product supply chains.
These goals have critical importance from a philanthropic and humanitarian standpoint, as well as from a business standpoint in reducing risks within the supply chain. "Companies see poverty as a risk," said Julie Peachey, Director of the Progress out of Poverty Index at Innovations for Poverty Action.
If farmers are living in such deep poverty that they cannot afford seed or fertilizer, the supply chain is at risk of disruption. Farmers who do not have the means of supporting themselves also cannot commit to ethical, sustainable practices. As Peachey explains: "Raising farmers out of poverty then is an objective from both a social and a business perspective."
For example, in the cultivation of cocoa, which is largely grown in West Africa, many of the farmers receive about three percent of the retail price of a chocolate bar, living on less than $1.90 a day, which is below the threshold of extreme poverty. The low return on cocoa farming is discouraging the next generation of farmers, which could impact the future supply chain.
It stands to reason that growing consumer demand for a particular product in developed economies should benefit those who are growing or gathering the ingredients and raw materials for that product. Often, however, a distributor or other intermediary impedes the flow of benefits along the supply chain back to the source. In this age of increased transparency and watchdogs with keen social media skills, a company cannot afford to do business with a supply chain partner who is not similarly committed to social and environmental goals at every step along the supply chain.
By using tools such as the PPI, global companies can assure their customers, investors and stakeholders that their business practices are producing positive benefits all along the supply chain—especially at the grassroots level among farmers who play perhaps the most important part of all. When companies achieve improved visibility into their supply chains, they access the opportunity to strategically improve both business and human outcomes.
Support HuffPost
The Stakes Have Never Been Higher
Related
Popular in the Community