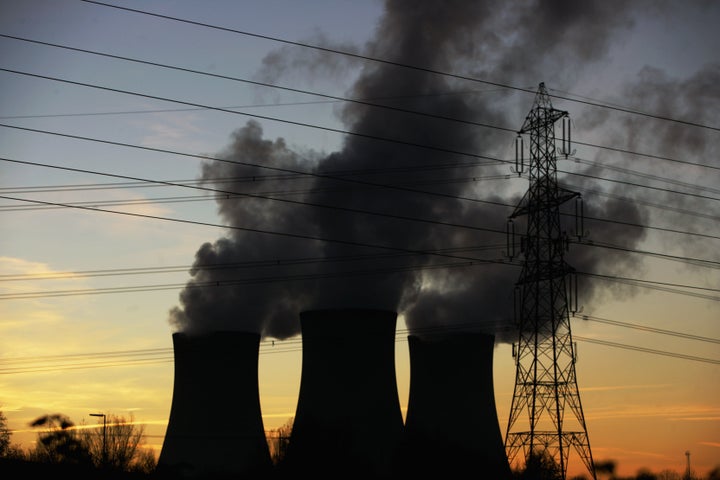 G-8 leaders agreed yesterday to the "'aspirational' goal of preventing global temperatures from rising more than 3.6 degrees Fahrenheit," according to the New York Times.
Which reinforces the fact that we persist in speaking about climate change as if it were just a technical problem related to CO2 emissions and temperature rises.
Not only is that dry, it's true only to a point.
The salient and problematic underlying political reality is that climate change is the culmination of longstanding processes of colonization and realpolitik.
Over a period of centuries, these often-cruel processes, which involved systematic violations of human rights, absorbed all of the world's economies into the Western economic model of globalization, instilling and fueling a market-driven psychology of fear and greed among investors and citizens in nearly every geographic region of the planet.
Globalization, touted as a model of economic inclusiveness, has paradoxically accelerated the loss of cultural identity and linguistic diversity, sped the pace of environmental degradation and global warming, and increased the gap between rich and poor.
Global inclusiveness through globalization? Not.
Global suffering and inequity through globalization? You betcha.
Unfortunately, with ecological and climate crises in full swing -- and the global economy on life support -- time is running out to influence the momentum of powerful climatic, economic, environmental, and social forces that are about to alter the face of human civilization.
Today, for example, the economic and climate crises are together decreasing capital flows and reducing agricultural output in key parts of the world. If these trends persist (and, barring miracles, they will), competition for money, food, and water would compound already difficult conditions, leading to civil unrest and prompting rights violations.
A conference in Seattle, Washington, explored whether a human-rights angle on the climate crisis could influence policy makers to take dramatic action to mitigate carbon emissions growth so as to avoid the worst rights impacts of climate change, including universal rights to education, food, health, and security.
Mary Robinson, president of the Republic of Ireland between 1990 and 1997, was a keynote speaker.
After leaving the UN in 2002, Robinson founded Realizing Rights: The Ethical Globalization Initiative, which aims to "put human rights standards at the heart of global governance and policy-making and to ensure that the needs of the poorest and most vulnerable are addressed on the global stage."
In a brief interview, I spoke to Robinson about "climate justice," a term highlighting that climate change is a human rights issue for which the West is largely responsible.
Sea level rise and other disastrous effects of climate change are going to affect impoverished nations in Africa, Asia, South and Southeast Asia, the South Pacific, and more, unfairly and disproportionately -- that is, much sooner, with greater force, and with profound long-term human rights impacts.
(Here I might add, however, that the U.S. mainland, especially the Southeast, could be among the earliest regions hit, so policymakers stateside should not feel emboldened to use the disproportionate impacts argument as a delaying tactic.)
Seven years have passed since Robinson left the UNHCHR.
She observed, "We still don't have a shared vision for human rights."
Robinson referred to the scale of the climate challenge as new and remarked "we are not showing the intelligent capability of leadership to deal with it."
Given the predicted impacts of climate change, she said, "More justice is needed, not more wealth."
"The values of human rights and dignity are important to move forward," she emphasized. "We need a broader view of human rights that re-frames the issue with the notion of climate justice."
Robinson believes that the climate justice paradigm appeals to those who "see the human costs and the unfairness" of disproportionate climate impacts.
In Africa, for example, climate change is having disproportionate impacts around rights to food and water. "Farmers in Rwanda don't know when to sow now."
On a policy level, Robinson noted, "Governments have a common but differentiated responsibility to develop national action plans for climate change."
Furthermore, she argued the West needs to support developing countries with billions of dollars for climate adaptation and mitigation because of a "justice and equity element," not simply out of charity, an attitude that has been in evidence in the past.
She also advocated the rapid transfer of green technologies to developing countries so that water distillation, solar-powered cooking, electricity generation, and many other sustainable development needs can be adequately and equitably addressed.
In terms of climate activism, Robinson said, "We need to simplify the science into what can be understood and we need to do this without overwhelming people with a sense of despair."
She pointed to tcktcktck.org as a popular campaign that provides a robust vehicle for addressing environmental and humanitarian aspects of climate change.
My conversation with Robinson has led me to conclude that the real reason we may need to re-frame climate change as a human rights issue is so that more people pay attention to the fact that the climate crisis we are facing today reflects the sum total of man's inhumanity to man.
In these uncertain times, when disruptive climatic, economic, and environmental change threaten to severely limit human agency, even someone with Robinson's distinguished intellect, moral vision, and political acumen would encounter resistance in pressing for massive shifts in public action and policy-making on climate change.
Nonetheless, advocating a new vision for climate justice--and taking bold humanitarian steps now to address the suffering climate change will cause--would, in a vast understatement, appear to be the least we can do.
Related
Popular in the Community