Julia Fox and Briana Andalore, the duo behind an emerging ready-to-wear body-con luxe line, Franziska Fox, seen this summer on Iggy Azalea, Rumer Willis, Robin Wright, and the penultimate party gal, Lindsay Lohan are white hot this summer as the brand takes off. Here's a Q&A with the 23-year-old Head Designer, Julia Fox, and 23-year-old Creative Director, Briana Andalore on how their party gal days in downtown's hottest spots inspired their creative design vision.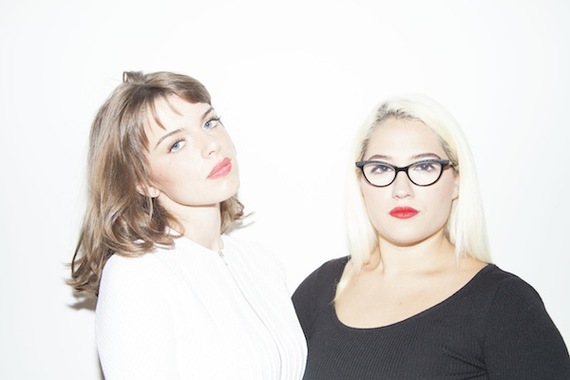 How would you describe the aesthetic of Franziska Fox?
JF: It's a body-con ready-to-wear knitwear line, made from luxurious fabrics. I design for a woman who is sexy and intellectual, strong and feminine.
In other words, these qualities are not mutually exclusive? And you're dressing the woman who gets that.
JF: Yes. She's invincible in her sexual prowess, but has an effortless minimalism in her look.
I'm a fan of knitwear because I feel like I'm wearing sweats, but with a sexy cut-outs or curve-flaunting silhouettes, I don't look like I'm wearing sweats.
JF: Absolutely. I'm re-imagining knitwear. As New York City kids, you lived fast and partied hard as teenagers - experiences that informed your design aesthetic. Fashion and nightlife, the catwalk and the club, are notorious for going hand-in-hand. What were some of your haunts?
BA: Around 2006, 2007, we went to City-As high school, and spent a lot of time sneaking out to parties like The Misshapes, Motherfucker parties at Avalon and Batcave, Happy Valley; Lucien was also a favorite.
Getting dressed was half the fun, of going out, right?
JF: On most nights we would meet up at Briana's mother's apartment in Greenwich Village and begin the getting ready process.
BA: Or we'd chill at the boat Julia's dad kept at the 79th Street Boat Basin Marina and play industrial music back when I sported pink hair and platforms.
So you were going out a lot, but more than party girl teenagers, you were building an eye for what would eventually become your brand.
JF: Well, from a young age we amassed quite an international archive of vintage clothing. This gave us the platform to begin experimenting with silhouette and understanding the cut and fit of clothing from around the world.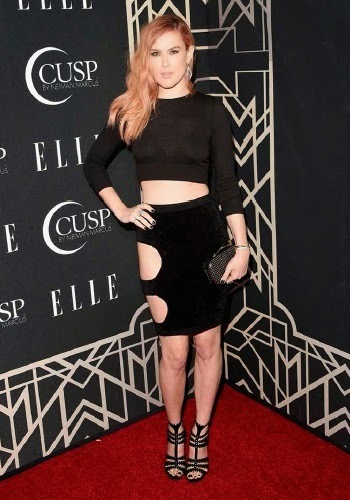 I'm assuming getting undressed was also part of the wild child allure, no? After all, as the Head Designer behind Franziska Fox, Julia, you're known for throwing around the Franᅢᄃoise Sagan quote, "A dress makes no sense unless it makes a man want to take it off you." So do you kiss and tell?
Touchᅢᄅ. At least answer, who are your style icons?
And, Briana whose entrepreneurial spirit do you admire?
Visit Franziska Fox's website for a video lookbook and purchasing inquiries.
A version of this story appeared on petitetenue.
(Photos courtesy of Franziska Fox)
Popular in the Community