I don't know about you, but I always get tickled pink when I learn about a person getting hired, maybe it's the recruiter in me. And there's something extra special when it's the first job after college.
For this blog post, I decided to check in with several women's colleges to see what jobs their newest alumnae have landed; and I'm so glad I did. Getting acquainted with these young women is always inspiring. And knowing they are well prepared to embrace any career they choose makes me smile. Building on a solid academic education, including opportunities for developing skills and leadership abilities, they also had the career services support necessary, including strong alumnae networks to tap into.
I congratulate these young women from the Class of 2014 for getting their first "real" job. It's so much fun getting to mix it up with others in a new position, one that's interesting and where you have the opportunity to apply your knowledge and skills.
In this blog post you'll meet young women who majored in art history, fashion design, early childhood education, graphic design, history, language, global studies, business administration and STEM (chemistry, engineering, nursing and exercise and sport science). See for yourself the unlimited ways graduates from women's colleges leverage their education, when launching their career.
Kristen Lee: Exercise and sport science major from St. Catherine University, St. Paul, MN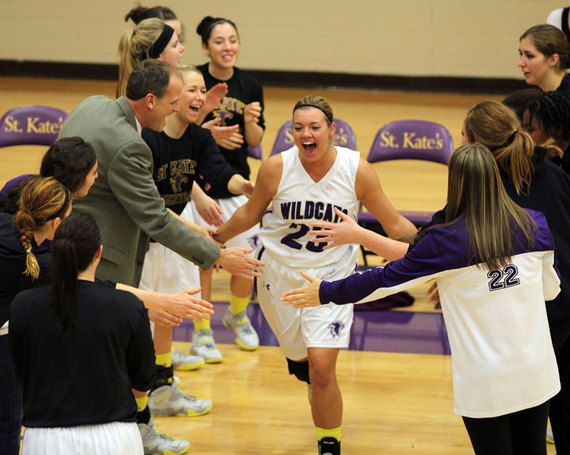 Photo Credit: St. Catherine University / Katie Eisenhauer
This accomplished basketball player went from college to career when she was hired as the Graduate Assistant Coach, Women's Basketball, for Southwest Minnesota State University. In this role, Kristen is in charge of players' academics and team travel along with helping the other coaches with recruiting, film and scouting reports, pre/post season workouts and camps. While she's coaching at SMSU, Kristen also will be working on a master's degree in Physical Education: Coaching of Sports and hopes to one day be a head coach at the college level.
Jennifer Eadie: History major and theater minor from Wesleyan College, Macon, GA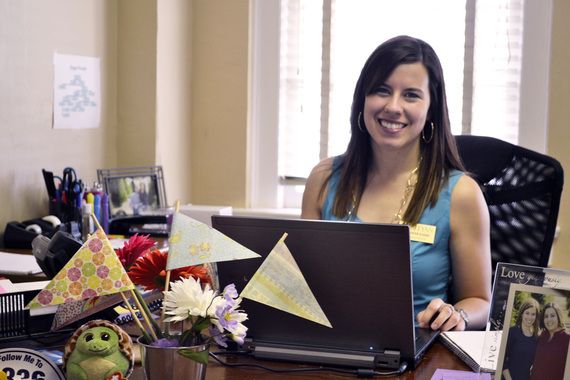 Photo Credit: Wesleyan College
Just two months after graduation, this first-generation student started her full-time job as an Admissions Counselor at her alma mater. In this position, Jennifer will travel to college fairs, plan recruitment activities and conduct campus tours for prospective students and their families, as well as maintain contact with prospective students. She also will assist with Wesleyan's volunteer admissions program (WAVE), which allows current students to assist the admissions office during recruiting events. Her short-term career goal is to apply the diversified background, knowledge and skills that she obtained while attending Wesleyan, before moving on to pursue her Master's degree in Public History.
Sara Napierkowski: Global studies and Italian double major from Saint Mary's College, Notre Dame, IN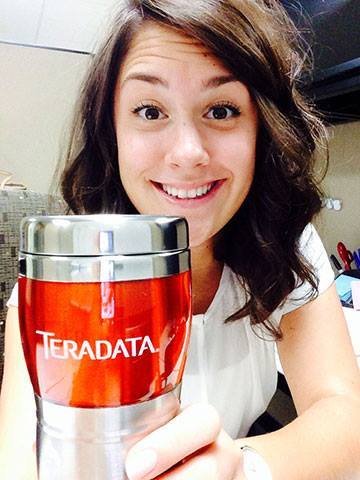 Photo Credit: Sara Napierkowski
After graduating in May, Sara promptly moved to Indianapolis to begin a two-year Governor Bob Orr Indiana Entrepreneurial Fellowship. The goal of this business initiative is to develop Indiana's next generation of business leaders and entrepreneurs. Sara competed for the fellowship and after several interviews learned that she was one of 38 recipients to receive a fellowship at an entrepreneurial company in Indiana. In Sara's case, she joined Teradata, a global leader in data analytics software and solutions. As part of Teradata's solutions marketing department, her role is to support company messaging and positioning in the areas of competitive intelligence, research and customer success; she will also be collaborating with various teams on a broader level to help drive business upward. In the past three years, five Saint Mary's students have been awarded Orr fellowships.
Holly Hmielewski: Fashion design major from Stephens College, Columbia, MO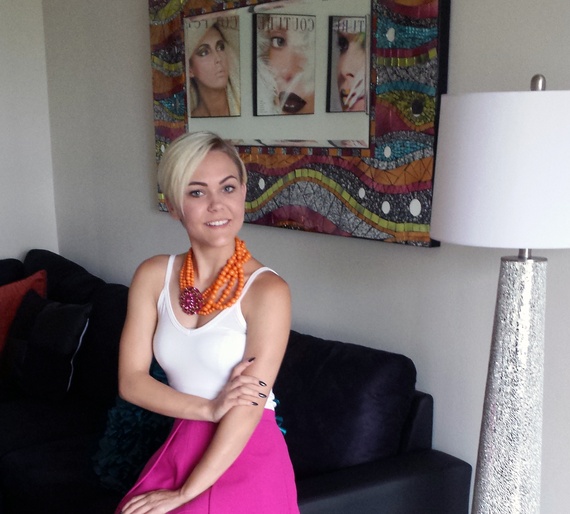 Photo Credit: Courtesy of Holly Hmielewski
This up-and-coming fashion designer graduated from Stephens College and launched her career in Los Angeles with a growing company that designs and produces trendy women's fashion, Clover Canyon. Holly is a design room assistant. In this role, she works closely with the head designers, helping to design prints and finalize them for production. She is also starting her own fashion line on the side. Holly came to Stephens as a dance major, but she became interested in the college's highly ranked fashion school. After changing majors, she quickly learned how to sew before going on to design award-winning dresses and swimsuits.
Erin Wissler: Chemisty major from the College of St. Benedict, St. Joseph, MN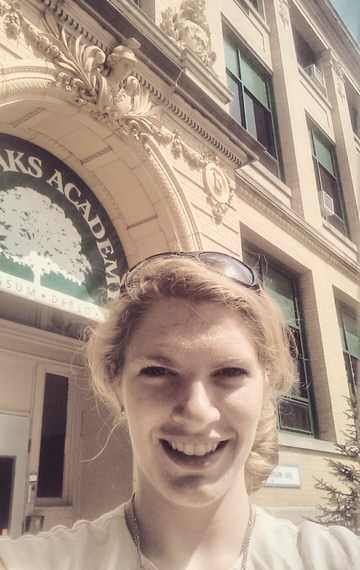 Photo Credit: Erin Wissler
For the next year, Erin is volunteering with AmeriCorps VISTA in Indianapolis. AmeriCorps VISTA's focus is on combating poverty. She will serve as the Director of Alumni Relations at the Oaks Academy, a K‒8 school in inner city Indianapolis. Her goal is to continue to provide support for the Oaks Alumni and encourage lifelong relationships within community. After this year of service, Erin hopes to pursue a Master's degree or PhD in Public Health. She wants to learn more about how different populations are affected by our health care, and what can be done to improve the system.
Ana Lopera: Early childhood education major from Brenau University's Women's College, Gainsville, GA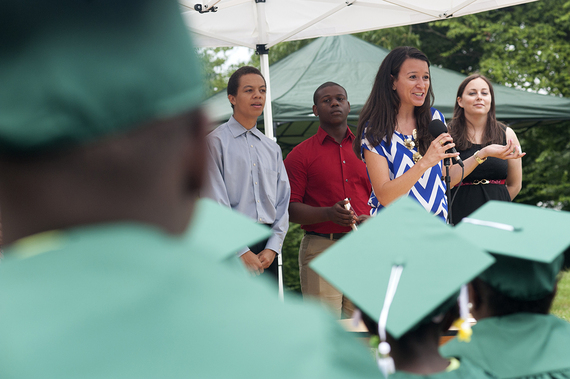 Photo Credit: Brenau University Women's College / Nick Dentamaro
Ana is the lead instructor of RISE, Real Interactive Summer-learning Experience, a community program developed by a group of Brenau students. The program provides Gainesville school children with educational opportunities and meals to prevent summer learning loss. Enrollment and success have been on the rise since the program's start in 2012. Come the fall, she will be teaching second-grade students at Fair Street Elementary in Gainesville.
Ellen Velazquez: Nursing major from Cedar Crest College, Allentown, PA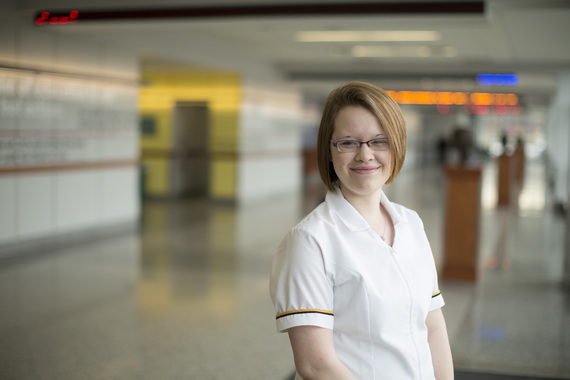 Photo Credit: Lehigh Valley Health Network
Ellen graduated summa cum laude from Cedar Crest College in May with a Bachelor of Science degree in Nursing. She recently accepted a position within Lehigh Valley Health Network's Critical Care Internship. Unlike a traditional internship, this program offers Ellen a full-time position at the hospital while providing access to orientation classes, seminars and clinicals alongside a preceptor. The clinical component allows her to work with patients under the supervision of an experienced nurse. An accomplished student, Ellen received the John M. Eisenberg, MD, Friends of Nursing Award for Excellence as a student nurse from Lehigh Valley Health Network this past year.
Ivy Gray-Klein: History of art major and English minor from Bryn Mawr College, Bryn Mawr, PA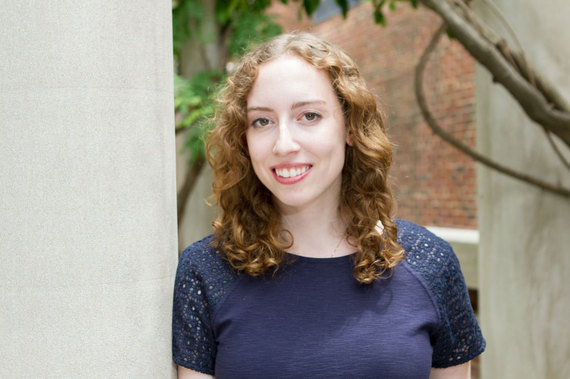 Photo Credit: Allison Dougherty
Immediately after graduation, Ivy was hired as a staff writer and Web manager at the University of Pennsylvania's Graduate School of Education in Philadelphia. Working in Communications, her primary responsibilities include writing and editing content for print and digital publications, and managing social media accounts. Ivy is also completing her Master's degree in the History of Art through a combined BA/MA degree program at Bryn Mawr.

Zakerah Danyale Horn: Business administration major with a concentration in international business from Bennett College, Greensboro, NC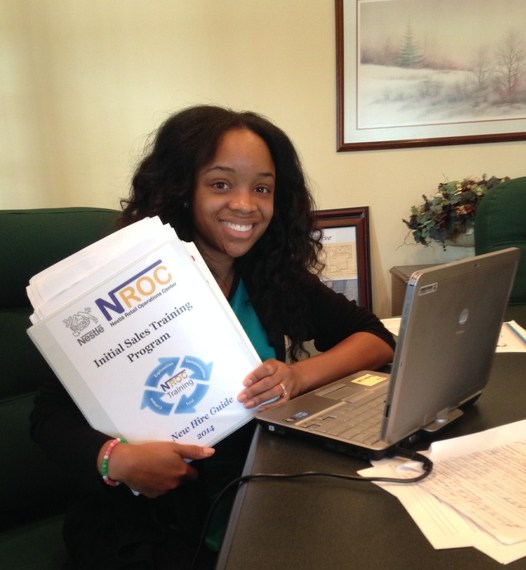 Photo Credit: Courtesy of Zakerah Danyale Horn
Zakerah is employed by Nestle USA in the Nestle Retail Operations Center. Under a three-year contract as a retail sales representative under the Nestle Sales Development Program, she will work from home, make her own hours, manage her own territory and make store calls to retailers who carry Nestle products. In her position, Zakerah has the opportunity to move across country two or three times; her first move is to Chicago. In a competitive application process, she was chosen from 100 finalists. After one to two years as a sales representative, she will advance to a business analyst.
Alexandra Grace Caskey: Engineering major and mathematics minor from Sweet Briar College, Sweet Briar, VA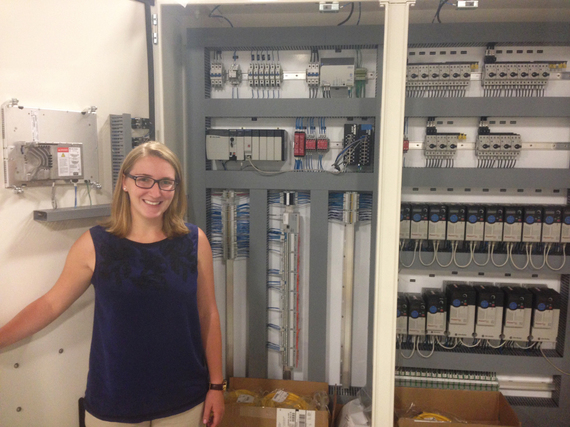 Photo Caption: Courtesy of Alexandra Grace Caskey
On June 2, just 16 days after her graduation, Grace started her full-time job as an electrical engineer for FleetwoodGoldcoWyard, located in Lynchburg, Va. In this position, she will engineer the controls system for conveyors used in multiple factories. This includes everything from designing the control panel to writing the computer program that controls the conveyor. Before she was hired, Grace spent 10-plus weeks with the company as an intern last summer. The internship morphed into a part-time job for her senior year.
Jubi Kan: Graphic design major from Moore College of Art & Design, Philadelphia, PA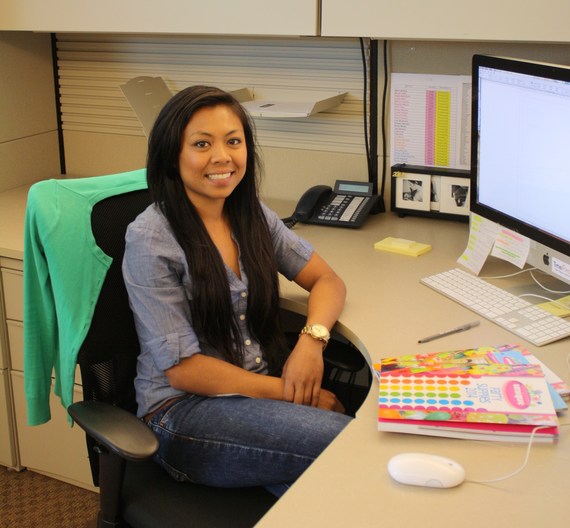 Photo Credit: Courtesy of Jubi Kan
Jubi landed an art assistant position at Unique Industries Inc., a leading manufacturer and worldwide distributor of party paperware and accessories, in Philadelphia. In this role, she helps create presentation boards of tableware and accessories. She also prepares and photographs mock-ups and assists in adjusting production files as needed for new vendors. Her short-term career goal is to absorb as much knowledge and experience as possible as an art assistant to further improve as a designer working in today's art and design industry.
As you can see, graduates of women's colleges have many options upon graduation. These young women land great jobs, some with an eye on attending graduate school in the future. But it's really up to the alumna what she wants to do with her career. Her alma mater provided the spring board. That's one of the benefits of attending a women's college -- so many options and so many opportunities.
Might a women's college be right for you? The only way you'll know for sure is by learning more. Take the first step and visit my blog: Advantages of a Women's College. Here you'll find a complete listing of the women's colleges in the United States with links to their Web sites. See what they have to offer, then schedule campus visits at the colleges that are most appealing. And who knows, maybe one day I'll be blogging about you!
Photo captions provided by the represented college or alumna.
Calling all HuffPost superfans!
Sign up for membership to become a founding member and help shape HuffPost's next chapter