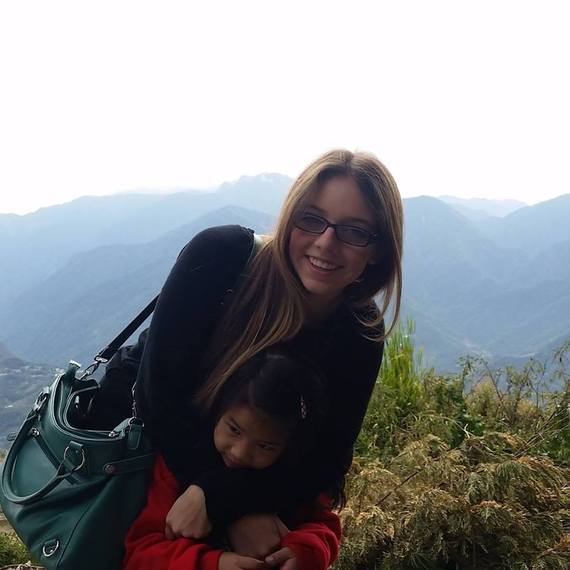 You wouldn't know it at a glance, but Freya Quist has seen the world and is hungry for more. At 17, Quist has made a life out of globetrotting. Quist was born in Hong Kong to parents overcome by wanderlust. "I was born in 1997 the year that [sovereignty of] Hong Kong was transferred back to China," Quist says proudly. "That was cool." From Hong Kong, Quist and her family moved to Singapore, Costa Rica and Mexico before finally settling in Denver, Colorado.
Now, Quist is entering her senior year at the Denver Center for International Studies. The school has not only encouraged her love of international affairs but also made it possible for her to spend her junior year studying abroad in Taiwan. "I already speak Spanish," remarks Quist nonchalantly, "And Chinese is so important today. I place a lot of value on being able to communicate with people on a global level." As a freshman, Quist began planning to return to China for her junior year of high school. However, as the date drew nearer Quist learned of AFS-USA, a nonprofit that facilitates study abroad and exchange programs for high school students. Through AFS-USA, Quist was able to receive a full National Security Language Initiative scholarship which fully funded her junior year abroad. Quist adjusted her plans slightly, her intention being to return to China, she welcomed the opportunity to live and study in Taiwan instead.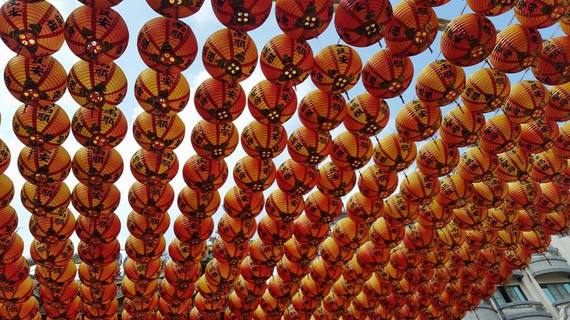 For the next two years, Quist buckled down. She doubled her course load in order to take a lighter load in Taiwan. Quist wanted to be able to take in the culture as well as the education, but she didn't realize how much cultural catch-up she had ahead of her. "When I arrived, I experienced serious culture shock. All my years of training in Chinese and preparation for studying abroad seemed useless as soon as I arrived. Not only had I been learning a completely different accent, but I had absolutely no background in the usage of the traditional Chinese character system." But Quist's host family welcomed her immediately and helped her adjust culturally and sharpen her language skills. Quist recalls an interesting and beneficial classroom environment but treasured her time outside of class just as much. "We had the freedom to travel around, we had lots of opportunities and activities beyond the classroom," she remembers fondly. "We spent about six hours a day in class, the dynamics were different than here in the U.S but I did well. I actually had to tone it down sometimes to fit in," she laughs, "I talk a lot in class."
Upon returning to Denver, Quist faced problems with reentry. English sounded harsh and abrasive after total immersion in Taiwan and Quist's academic life didn't quite match up with a typical incoming high school senior's. She had not taken AP exams or the SAT yet and felt behind with college applications. But if Quist is panicking, she hides it well. "I won't be able to apply early anywhere, but I'm not worried," she says easily. Quist has just completed a summer internship with GlobalMindED, maintains over a 4.0 GPA and anticipates earning high marks on the SATs. "In June I attended the first GlobalMindED conference with my mom, who was representing AFS. I was excited to be there just based on the philosophy of the organization and the kind of people I was around. One of the first people I met was Milton Chen from the George Lucas Foundation. He happened to be the final keynote speaker and asked me to come on stage with him to translate part of his speech into Chinese in support of his argument for better relations and cultural understanding between China and the United States. I was ecstatic." Freya's experiences as an intern for GlobalMindED only helped cement her future goals of a life in foreign service. "Georgetown is the dream. I'm aiming for [the Walsh School of Foreign Service], Tufts is probably my second choice," Quist says as she runs through her college wish list. Quist hopes to continue her education after her undergraduate studies with a Peace Corps program that will combine a Master's degree with two years of Peace Corps volunteering but first she must graduate high school and pick a college. "Obviously I'm worried about my extracurricular activities...I didn't really do any," she confesses, modestly, "I always struggled with time management and never got enough done. If I could tell freshman anything it would be to get things done early and manage your time well... I'm sure I'll be okay, though," she trails off. Quist may be the only one worried, however. She is just one of the many young people determined to bridge cultural divides and make the U.S competitive in the global arena.
Calling all HuffPost superfans!
Sign up for membership to become a founding member and help shape HuffPost's next chapter