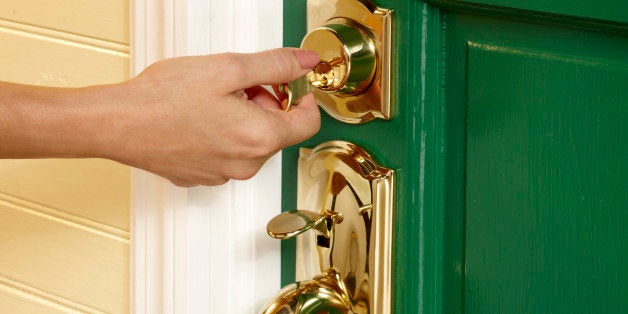 How Parents Can Guarantee a Festive and Safe Winter Break for their College Student, without Dismissing Their Independence
Hooray! After a semester away, your College Student is home from college for winter break. Exciting, right?
Parents are always thrilled to have their family together around the holidays, but navigating family dynamics with a college student at home can also be tricky. The holiday season creates a unique situation for many families who welcome college students back home for winter vacation. These adolescents have had new experiences and developed a new sense of independence while away at school. Excited to be back together under the same roof but confused by the new dynamics, parents and their teens may approach this time with a mix of excitement and trepidation. How should you respect your teen's new-found independence while keeping an eye out for their safety? Should I let them sleep in every day? Should I make a curfew? How do I re-establish the rhythm we had before they left for school in the fall?
It's no secret that college, and the holiday season, often create environments in which alcohol is readily available and plentifully consumed. Do I ask if they are drinking? How would I go about starting that conversation? How can you respect your adolescent's good judgment while making sure they aren't putting themselves in potentially harmful situations? Whether your college student is home after a challenging first semester, or getting in family time before graduation, there are steps you can take to keep them safe and make the holidays more joyful (and less stressful) for the whole family.
1. Set boundaries. Communicate clearly from the start. College students adapt to the freedoms they have at school, and may expect to be treated similarly when they return to your home. But for your sanity and their safety, it is wise to set clear rules. Just because your teen may have been exposed to alcohol at college doesn't mean you have to or should allow it when they are home. Don't be afraid to set reasonable curfews and monitor their whereabouts; but decide what your "line in the sand" is beforehand. College students often feel that they have the right to stay out all night and not inform anyone of their whereabouts (they were doing this the week before on campus, right?) Have this conversation at the beginning of the vacation-so that you both are on the same page about staying connected.
2. Ask about transportation. The life of a college student often spans a relatively small geographic area, while your hometown may present more transportation difficulties, and more opportunities for your college student to potentially drink and drive, or ride with someone else who has been drinking. Make sure that your college student has a safe way to get around, and make yourself available to drive them if need be. Make sure they know they can rely on you if they need to or are in a bind. Remember, it is illegal for an underage driver to have any alcohol in their blood stream at all, and you should be very clear that there is zero tolerance for drinking and driving.
3. Remember siblings. Be consistent about rules for your other kids, especially your college student's younger siblings. The rules for them shouldn't change just because your college student is home. Encourage your college student to be mindful of role-modeling in the stories they share with younger family members and in their behavior.
4. Set a good example. The holidays are a time when you may find yourself unwinding and having a drink or two. However, the most important thing you can do is to set an example of responsible drinking. Continue to show your college-age children how responsible adults can have fun without alcohol while doing so responsibly. Remember to always communicate about your intentions to have a designated driver, and never get in a car with someone who has been drinking, let alone drink and drive.
5. Check-in and communicate. Use the time over winter break as an opportunity to reconnect and to find out in more depth about what is going on for your student at school. Some parents might indeed find that their teen has developed unhealthy habits, including drinking, and it's easier to seek help when they are home. Always present yourself as a resource.
6. Keep them busy. Winter break is an opportunity for college students to relax with family and reconnect with old friends. But too little structure isn't good for anyone, especially adolescents. Schedule some activities to keep your teen busy. If possible, eat dinner with your college student, volunteer together, get outside together or set a movie date.
After a trying semester at college, most students are thrilled to come home, see family and friends and have the opportunity to relax. But remember-it may take some negotiating and a great deal of skillful communication in order to keep this vacation break safe and conflict-free.
Dr. Mindy Brittner, Family Medicine Doctor and Fellow in Adolescent Medicine at New York-Presbyterian Hospital/Columbia Medical Center, contributed to this piece.
Related