Every once in a while, the warring worlds of fact and fiction collide like a dream awakened. Almost 10 years ago, I was tasked with offering my little brother bedtime stories to calm his evening nightmares. We explored the infinite world of storytelling as a healing force: we delved into underwater festivals where turtles judged joke-telling competitions, we travelled through ancient earth treasure hunts for the origin of crystals, and we even saved the future from doomsday with our invisible weapon called "laughter music!" This was the beginning of an adventure in reimagining some basic assumptions about life, like for example how the world of opposites actually need each other.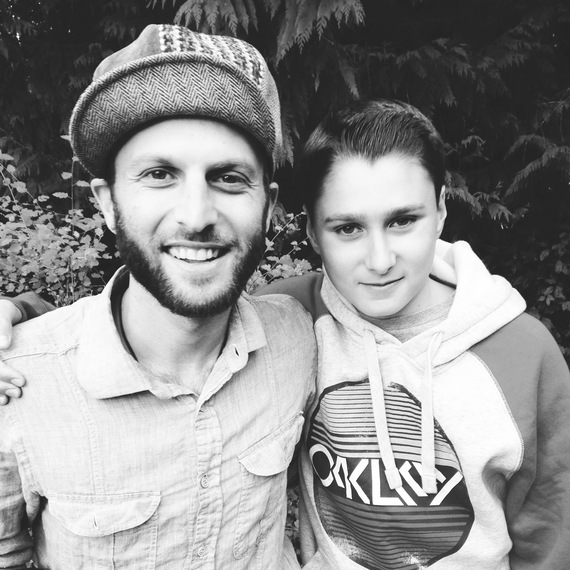 Everything in life is a relationship. Be it daughter to mother, mushroom to tree, gas station to car, all things exist in mutual dependence. The most successful relationships are those that offer something of sustenance and inspiration in exchange for a similar gift. This is what a good economy looks like, where the market is based on respect, empathy and generosity. This principle is also the foundation of a good ecosystem, which in turn translates to the health of the biosphere. Good relationships are also just basic common sense. Thankfully, in this epoch when most of civilization has destroyed the very source of their food, water and energy, a group of inspirational storytellers, healers and dreamers are mounting a cultural movement to remind us that "we are all connected."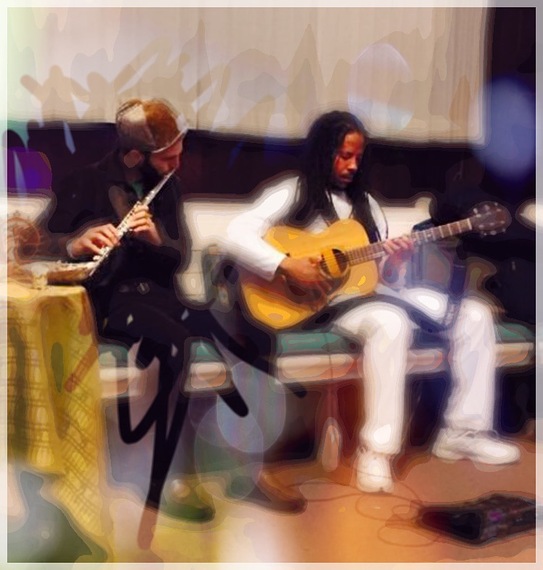 In my community of Oakland, CA - ground zero for socio-economic tensions - my friends and I work long hours to facilitate community gatherings, fiestas, and conferences that help us rise above challenge and remind us of our common struggles across race, class or gender affiliation. The beauty of this organic and inventive network is that we are able to facilitate projects for one another, whether there is money or not. The gift economy doesn't always scale beyond our immediate groups, but it helps inspire unique achievements that wouldn't otherwise see the light of day.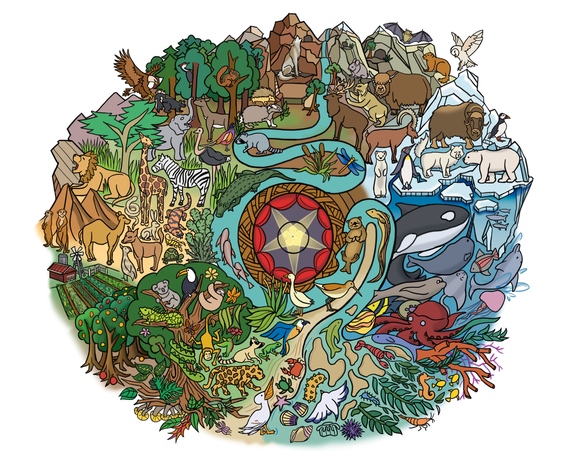 Five years ago, I co-founded a multi-racial, multi-generational group of entrepreneurs and creatives looking to reinvent a language for reaching the masses with this vision of connectivity, positivity and benevolence. We convened meetings, potlucks and held visioning sessions where projects were thrown into a mosaic of ideas to be vetted by the group of 20 + people who had gathered. One of the ideas that emerged was a project I had developed called "Pachamama's Pajamas", which I had been offering as a children's musical storytelling platform in different educational venues around the world. The beauty of this story slowly took hold with my soon-to-be business partner, Dave Room, whose daughter and love of storytelling made for a great match in this next phase of collaboration.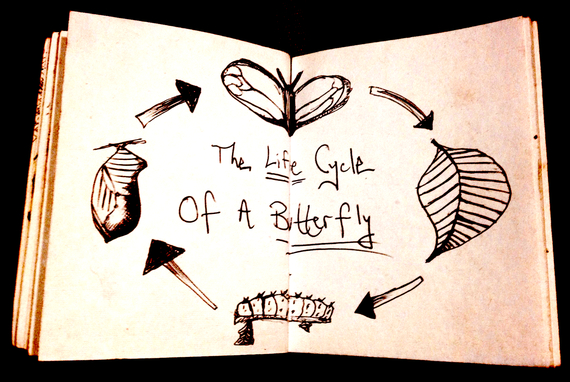 We discovered a shared concern for the next generation and for communities of the world that didn't often hear about things like climate change or organic food, yet were the ones most deeply impacted by lack of access or awareness. Over the course of our ideation & development cycle, we formed a company and crafted a multi-platform brand that included a chapter book, musical album, live touring show, interactive AR App, and apparel line to boot! Amazingly, the new generation of the Pacha's Pajamas story naturally lent itself to the breadth of avenues where kids and moms are looking for inspiring conversations like the origins of the world, the meaning of emotions and of course, what to eat for dinner.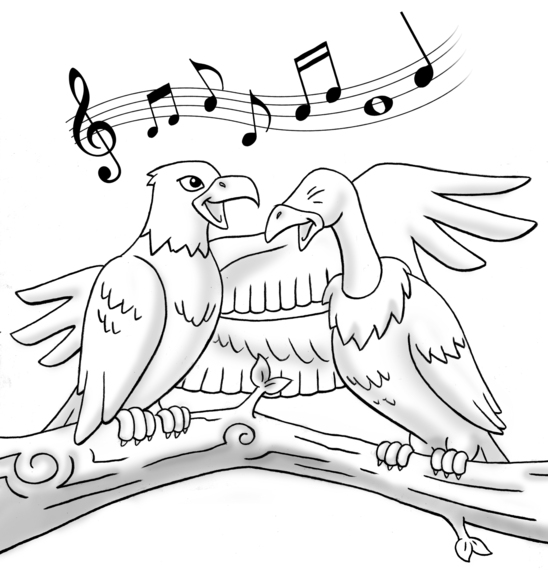 Amazingly, that little dream adventure story began taking root in a variety of communities. Perhaps it was the fact that it celebrated a multi-cultural child whose journey to empowerment was a real life model, or that magical pajamas carry her into wild worlds of the imagination? The first story we focused on, a dream adventure where plants and animals unite for a giant nature festival to save the planet from destruction, became an audience favorite when we performed it for schools, conferences and street festivals.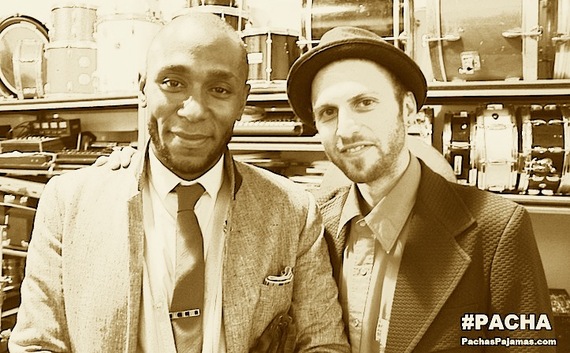 Soon we were working with celebrities like Mos Def and building a larger dialogue with U.S. kids and parents alike about nature deficit disorder, diversity in the environmental movement, and social-emotional learning. We began winning awards and the response from parents was remarkable, some saying that the soundtrack had even changed their lives! One thing led to the next and we connected with the Children & Nature Network, Earth Guardians, Soul Pancake, and many more amazing organizations dedicated to bringing uplifting consciousness to our next generation!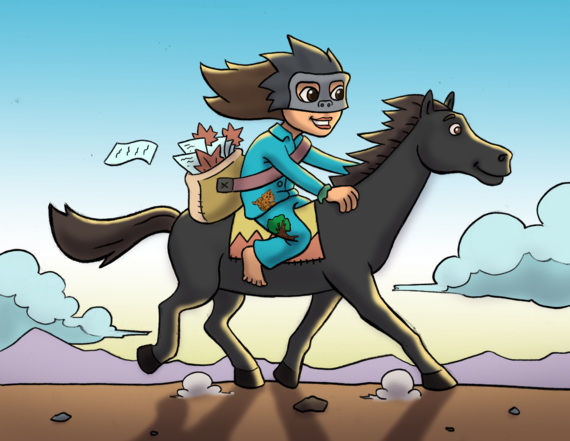 Today, after the "animated book" just launched worldwide, this little dream story I once told to my younger brother at his bedside has become a call for oneness across continent, generation and race. Seeing that this is "earth month", we invite you to come together with your children to read this book and let us know the changes you experience in your family. Will you dream with us and share your story?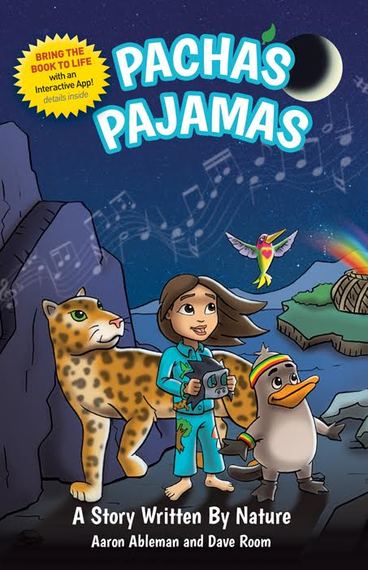 Calling all HuffPost superfans!
Sign up for membership to become a founding member and help shape HuffPost's next chapter