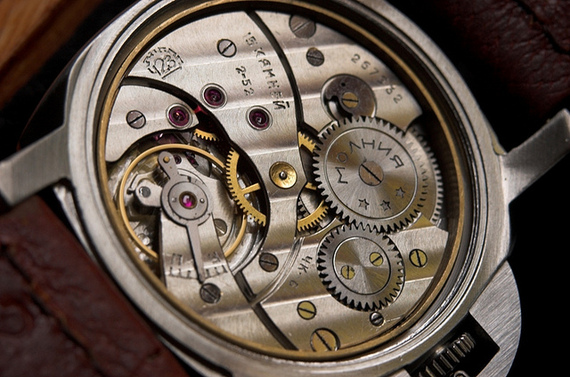 Back in the days of Web 1.0, eBay kicked off the trend for online marketplaces in the world of electronic commerce. Since then, many ultra-light startups have mushroomed that focus on niche segments. Ultra-light startups have become a key trend in the e-commerce world and WatchUWant CEO OJ Whatley's entrepreneurial journey offers some delightful insights. Selling a product on eBay that was a passion, he went on to build a $20 million business with just 20 employees.
Watches had always been a passion with OJ. From Star Wars R2-D2 and Darth Vader watches, his passion evolved to freestyle sports watches and Casio GShocks. He bought his first luxury watch, a Rolex Submariner, with some prize money that he won in college. With WatchUWant, he wanted to take his passion and turn it into a profit opportunity.
After graduating from the University of Miami in 1992, OJ worked in the financial services industry and then at a software company. But watches were never far from his horizon. He started selling them on eBay while working at the software company. In 2000, when the software company looked likely to shut down, he focused on buying and selling watches from a brand called Panerai, which has been around since 1860.
OJ adds, "In fact, Panerai is the only company that's ever been able to buy watches from Rolex, put their name on those watches, sell those watches with Rolex dials or Panerai dials. When Rolex collectors had finally owned every vintage Rolex watch they could get their hands on, they turned to Panerai. All of a sudden, a new market was born. These vintage Panerai watches, which in 1998 were going for $5,000, were selling for $150,000 to $250,000 once the Rolex collectors hopped on."
Another reason for focusing on Panerai was that they were half the price point of Rolex. He could afford to buy $1,500 watches and make $500 to $800 on every watch.
In 2000, he sold 25 watches by himself. He reinvested every dollar he made back into his business. It was organically funded with a $3,500 credit card. In 2001, he sold 25 watches at an average of $2,500 per watch. In 2002, he sold about 40% to 50% more.
He bought these watches from collectors on a collector's forum site and on a watch-trading site. "What I found was that I could buy watches from enthusiasts who owned the watch and have grown tired of it or are ready to buy something else. I could buy those watches from them and make a market to sell those watches to people who were just starting to learn about Panerai."
It is interesting to note how OJ built up on the context, content, and community aspects of his Web 3.0 e-commerce business. Focusing on the Panerai watches provided the context of the business.
In 2000, he found some coffee table books on the history of Panerai at their store. This provided the content for the business and he found that they were selling from $100 to $150 at eBay while they could be ordered for free from the store. He had his co-workers at the software company order these books and in exchange took them out for lunch. He would then sell them on eBay for anywhere between $50 and $300.So, the content part of his strategy also became a big piece of his initial capital.
It also led the way to getting in touch with other Panerai enthusiasts and building on the community aspect. OJ also served as an advocate on the Paneristi.com site, which has grown from 10 followers in 1999 to 100,000 hits per month today.
OJ says, "Part of my success was by being an enthusiast as well as a dealer. I created alliances with other collectors and enthusiasts. I couldn't possibly dream of paying them $100,000 for a watch that I might sell for $120,000. They allowed me to sell the watch on their behalf on a consignment basis."
In 2003, when it became hard to find Panerai watches, OJ started selling other brands. His inventory had diversified, so he was selling more watches and by 2006, he was making $6 million in revenue working out of his house. The business was ultralight in every sense of the word: "It was me, myself, and I," OJ recounts laughingly.
However, in 2007, he was forbidden from selling on eBay. He had to sue eBay to be reinstated in 2008.eBay is still an invaluable showcase for their watches. However, this incident turned out to be a blessing in disguise as it forced him to look outside of eBay and start building his own site. They now have a website with substantial traffic and have a private showroom and sales office with 20 employees. They are expecting revenue of $20 million in 2014.
For an ultra-light e-commerce startup, the 4Cs (Context, Commerce, Content, Community) play a crucial role. You need to have a passion to be able to focus on a niche area (context) and find the passion to advocate the product and engage with other enthusiasts to build a community. Great content helps to engage such a community. If you get the formula right, you have a winning strategy for a successful ultra-light startup.
Excerpt from my book, From eCommerce To Web 3.0.
Related
Popular in the Community