Spencer Proffer is considered a leader in entertainment, pioneering media integrations before it was fashionable to do so. For example, he produced the Tina Turner Acid Queen album in conjunction with The Who's movie Tommy, her becoming one of the first successful R&B artists to jump genres with a rock album.
Long before music and visual marriages became as prevalent as they are today (not counting, of course, music videos, Broadway, etc.), he developed an early computer-animated laser show that played countrywide in planetariums that was centered around "Children Of The Sun," a song he co-wrote and produced with pop-rocker Billy Thorpe.
Proffer continued amassing an impressive list of musical credits before exiting his twenties. He went on to serve as a producer or executive or co-executive producer on many films and TV movies such as Gods And Monsters, Shake Rattle & Roll, Robbie Robertson: Going Home and a dozen other titles. He introduced the world to Quiet Riot, and supervised and produced music for over 100 productions, many of which earned Oscar, Emmy, and Golden Globe Awards.
In this interview, Spencer Proffer discusses his new socially-conscious projects, his proudest productions and achievements, and perhaps presents a path or two for the latest crop of entrepreneurs willing to roll the dice in the risky world of entertainment.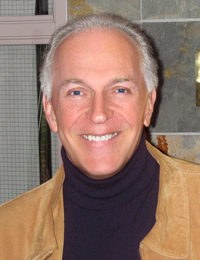 Mike Ragogna: What is your overall vision of your professional purpose right now?
Spencer Proffer: Goosebumps is always at the core of whatever I do. Being excited and motivated to break ground, trying new things in my world that build on what has influenced and moved me, keeps me totally pumped. I've always told my two boys, as they were growing up, that success is a by-product of doing good work. I believe that producing bold and original is what gets people to react emotionally, culturally, spiritually, and hopefully, capitalistically. You can kick ass creatively, move the needle in your industry and for the planet while having a goal of making money and doing good for others in the process.
MR: What are your media roots and how do they play into what you already have achieved and are currently working on?
SP: Music is my anchor, the base from which I grew my career. Today, there are so many emerging media landscapes that are available. I am excited to explore utilizing the drivers of technology in and through the various platforms of exposure, and integrate them into a congruent whole with music on the ground floor. I love to be able to architect and blueprint enterprises that reach people, along with solid partners. I'm an ex-quarterback and a big believer in the huddle, the fraternal collaboration that comes from exchanging plans and ideas. That works well for me. My favorite part of the game was handing the ball off to teammates, passing to teammates and all of us going for the end zone together. I have applied that approach throughout my career whenever I get the opportunity to call the plays for projects that I get involved with. I get off on building a team to reach our project goal lines.
MR: Where did you grow up?
MR: Beyond football, what's your history that contributed to the development of your style oand principles?
SP: I went to UCLA as an undergraduate and then got my law degree from Loyola University in Los Angeles. My sense of fraternity and thought processes were developed during my college and graduate school years.
MR: You have a new project called "Citizens Of The World." What's the story behind it?
SP: The Citizens project evolved from a new relationship I have developed with an international industrialist and visionary, Bassam Abdallah (based in Paris), who I met through a dear friend, screenwriter/filmmaker Harry Winer--the third Musketeer and partner on this project. Bassam, who has been very successful in his worldwide business endeavors, has the laudable goal of uniting cultures through music. He has backed the recording of an original song written and performed by a dynamic emerging rock band I produce and manage, Flying Machines, with four highly successful and highly respected artistes from China, the Arab States, India and Africa. Harry has collaborated closely with me as the executive producer of the recording as well as directing the video with all five artists together, here in LA on top of the landmark Capitol Tower rooftop. We plan to share this audio and visual collaboration with as many people around the world as possible--on line, live, mobile, and via all forms of media. There are many distribution and marketing partners we are now meeting with, and soon, we will have our integrated plan to roll this out.
MR: You speak highly of Harry Winer. How do you know him, when and on what did you work together before this?
SP: I met Harry twelve years ago when I was off campus in charge of the music interests for Showtime Networks, working closely with then President of Programming Jerry Offsay. One of the movies I worked on was called RIOT, produced by Harry with Francis Coppola's company, Zoetrope. I had just met him on that project and was super impressed with his style, work ethic and talent. The movie took place in 1992, at the time of the LA riots, and it starred Mario Van Peebles and Cicely Tyson. It dealt with four families whose lives intersected during that chaos. Harry had a brilliant idea. He asked me, "Do you know about Stomp? I think the cacophony of their percussive instruments would be great as the sound to underscore the drama of the film and characters." I said, "Stomp? You gotta be kidding! Not only do I love what they are about as entertainment, I was involved with the UCLA cultural arts division at the time we brought Stomp to America for the first time."
I knew how to get in touch with Stomp creators Luke and Steve. I remember their passion well, from the days they were in Brighton just dreaming of what became their brilliant interactive show. Harry and I went to Offsay who instantly got it and said to go for it and hire them. I did and the result really worked. We even put out a soundtrack via Warner Brothers' Rhino division.
MR: You worked on a lot of Showtime movies by handling the music and deals in the '90s.
SP: I worked on 54 movies and a few miniseries for Showtime over a seven-year period while doing other music and film work during that time as well. For Showtime, I hired the composers for their original films, created the musical blueprints, co-wrote many songs that appeared in the films, and even mixed a number of the scores. That really taught me the new skill set of putting music against film. I owe that opportunity and great result entirely to Jerry Offsay.
MR: It's said you really pushed the envelope on many of them, not approaching the art of film scoring and visual punctuation in the traditional way. Which were some of your favorite projects that you worked on during this run?
SP: The most prominent movie was Gods And Monsters on which I became a co-executive producer. I also co-wrote the one song in the movie as well as did the music direction and deals for the picture. I was very proud when that work went on to win an Academy Award for the brilliant Bill Condon. But Mandela and de Klerk, which starred Sidney Poitier and Michael Caine, is probably my favorite from that period of my career. I did not want a traditional Hollywood score interpretation of South African music to punctuate the acting and drama of the relationships and Mandela's life. I wanted it to be truly authentic.
I went to Jerry and said that I would do the research and find an African composer who would use the colors of his continent and make that our sonic tapestry. He agreed. I hired composer Sedrik Samson from Johannesburg who had a studio in a tree house. I got to go to South Africa to produce it with Sedrik. While there, I so went on safari and visited other parts of the country as well. That was in 1997, and it was my first entrance into that wonderful culture. What is fortunate and cool for me now is that with our Citizens project, I got to work with one of the great African musicians and performers of all time, King Sunny Ade, from Nigeria.
MR: Were there any other projects you oversaw that showcased unique approaches to the work you did?
SP: Yes, in fact I loved working on "Elvis Meets Nixon." Based on a true story, Elvis actually left Graceland to go to D.C. and give Richard Nixon his perspective on the (Vietnam) war and how to conduct it. We needed the "sound" of Elvis to permeate the drama, and we did not have the budget to license the original Presley masters from RCA or license the copyrights to the hits from the music publishing arm of his estate. So, I reassembled Elvis' original band and added a reassembled Jordanaires for vocal backing textures as well as the original sax soloist, Boots Randolph. They were the key elements of my score. This gave the film the right musical vibe and sensibility. I also did the research and found four Elvis classics that his estate did not control music publishing licenses on.
SP: "Blue Christmas" and "Good Rockin' Tonight" come to mind, and two others which I can't remember now. We did the score in Nashville and used a singer named Ronnie McDowell who was a great "Elvis voice." I knew we would be ok there since Pricilla Presley had worked with Ronnie on her Elvis and Me film. So Ronnie sang those songs with Elvis' original band. It turned out very well and was reviewed as inspired.
MR: In the '80s, you owned a CBS Records partnered label called Pasha. I believe you had recording studios, the record company, plus a number of interesting artists that you produced and published during that period. You're behind some big metal hits with Quiet Riot who went to #1 on Billboard.
SP: Yes, QR was a big success. We sold approximately seven million units of the Metal Health album. The opening album track is called "Metal Health/Bang Your Head," and that saying became a social, cultural statement, one that the band created, which traveled around the world and spoke for that generation of hard rock fans. When I produced that video we wanted to bring our album cover to life, which we did, as a first. Our cover had a guy in a red leather straight jacket wearing a mask (so he could have been any kid), in a padded room that he needed to bust out of. He needed to rock and bang his way out of there. He did, and then saw a flashing light that beckoned him. He, lead singer Kevin DuBrow, came to a banister that he slid down to escape the mental institution, still wearing the mask from the cover. When he landed, he wound up on a stage to join the other band members, took off his mask, threw it into the audience and carried on.
MR: That video was huge and on MTV endlessly. Where did you shoot it, and how much did it cost you at the time?
SP: We made the video at the CalArts University for $19,000. No one at Epic Records-- who distributed my Pasha label--other than Tony Martell, believed in the band or the record, so I could not get them to give me any video budget money. I surely did, so I put a second mortgage on my house, and I went to CalArts, a school which Disney had endowed. I met with the headmaster, told him that as a "CBS division," I wanted to hire some of his students to work with me on the video. Since MTV had just broken out--and I assured him that it would be on there--he felt good about us doing the shoot at their campus in their gym. All the extras were students.
MR: Didn't you serialize the videos? I seem to remember that the mask from this first video was prevalent in the follow up for "Cum On Feel The Noize."
SP: Yes, you are right. I cast the kid who caught the mask in "Bang Your Head" to be the guy who woke up with the mask over his bed at the start of our next video. It hung there symbolically since he worshipped the mask, and no doubt, we merchandised a lot of masks on the road. In the third video from that album, "Party All Night," he was partying with a mask on all night.
MR: For the uninitiated, let's list some of your other achievements: You created a band in England that centered around the Strawbs' lead guitarist Dave Lambert with Denny Seiwell of Wings and John Entwhistle of the Who; you produced Tina Turner's Acid Queen album; you went mutli-media with Billy Thorpe's "Children of the Sun" project; you produced Jon Butcher, Allan Clarke of The Hollies, and that Vanilla Fudge reunion project that never came out with Jeff Beck as a guest guitarist; you worked with Brian May of Queen, Stevie Wonder, Graham Nash, Heart, Cheap Trick, and B.B. King. Plus you were a producer as well as the cast album producer of the four-time, Tony-nominated Broadway hit, It Ain't Nothin' But The Blues and the HBO series Happily Ever After...what am I missing?
SP: Wow, you really did your homework or else you are just a pure music junkie here. However, I would be more excited to talk about what I am doing now since these are very exciting times in the convergence landscape. I'm happy to take an active role in integrating mediums and taking advantage of the changes going on.
MR: Ok, then let's get into some of your current projects. Who are the artists participating in the Citizens of The World project that you mentioned earlier?
SP: The four guest artists who came to America to collaborate on this song and video, as well as documentary, have collectively sold over 73 million records outside of the USA. They are Cheng Lin from China (a true music world ambassador), Khaled from Algeria (who is a superstar in all of the Arab world), Kailash Kher from India (a super dynamic and hot personality there), and the legendary King Sunny Ade from Nigeria. Working with each of them separately and together at Capitol Studios just recently is a career highlight for me. Each of the performers sang in their own language, Arabic, Yoruba, Mandarin, and Hindi as well as English.
The primary mission of the COTW project is to use common points of interest to build bridges between people and global cultures. The first goal here is to use the universal language of music and film to create a song and a music video that people around the world could enjoy despite their disparate backgrounds. Bassam, Harry and I hope that the unique nature of having superstar performers from five countries singing a rock song in five languages will stand as an example for those young people that this strategic alliance will reach. We believe that there are no boundaries to the imagination and no limits to the kinds of collaborations they can create to express themselves.
MR: Can you tell me about your plans here?
SP: In the oven, and once we bake it a bit more, I will be glad to share our next steps. Suffice it to say, this is a true team effort on behalf of all the people who are involved such as, of course, Bassam and Harry, the artists, their management, in particular Dawn Elder, Ali Sachedina and Andy Frankel, as well as numerous media and philanthropic organizations that are standing next to us here.
MR: Ok, tell me about your involvement with the Vans Warped Anniversary project and why you got involved with that.
SP: I like working with visionary people, passionate people, people who are no bullshit and get it done. One of those I met five years ago is Kevin Lyman. As you know, he is the co-founder and originator of the Warped Tour which has been a platform to expose alternative punk bands to the world through a touring 30, 40 city caravan every year...it's kind of the Motown, Allen Freed caravan of punk and alternative music. And Kevin has done a great job.
MR: Can you explain that more?
SP: My Chemical Romance came out of the Vans Warped Tour as did No Doubt. And seminal bands such as NOFX and Bad Religion were born through the Warped Tour. I've been in touch with Kevin and his marketing partner, Sarah Baer, through the years. I like and respect them both a lot. Last year was the 15th anniversary of Warped, and they threw an anniversary celebration at Club Nokia in L.A. in September. They wanted it to live beyond the night, so they came to me and asked if I would be their partner on building some enterprise around this as a producer and media strategist. I readily signed-on to join their top team and make their vision of an in-theater exhibition, plus DVD/CD as well as television broadcast of the event possible. And we did it. The bundled DVD/CD set was just released through my EMI No America alliance as well as on Blu-ray via Concert Hot Spot, distributed by Summit Entertainment. Top drawer multi-platinum acts such as blink-182, Rise Against, All American Rejects, NOFX, Bad Religion, and other seminal acts are part of this project. The film was shot by Hank Neuberger's Springboard Productions that films Coachella, Lollapalooza, and many world class artists. The footage was collated and edited, interviews and bonus features for the DVD were shot by top production unit New Wave Entertainment which also includes footage of Kevin being the fans' tour guide through the history of Warped. This has become a multi-media project.
MR: What are your limitations and challenges? What can you draw from your past work to make your current efforts even more successful and meaningful?
SP: I learned a lot from a project that a good friend and business partner of mine, Doc McGhee and I produced a few years ago with Quincy Jones. It was called Rockin' The Corps, and it was an entirely charitable initiative on behalf of the troops who were fighting in Iraq.
I met a wonderful human being in Joe Robert, a major philanthropist and powerful business man from Washington, DC, who spearheaded this project. Joe, together with Quincy who is his best friend, made a visit to Iraq because Joe's older son was deployed there as special forces member. They came and strongly noted the conditions that some of the troops there were subjected to at that time, 2005. Many had to buy their own protective gear, provide armor for their vehicles on their own dime. When I was a Political Science major at UCLA during the Vietnam era, I was very involved with the SDS. We protested the war...I had, and still have, a deep democratic spirit in my soul. A good number of my college buddies were killed in the war or came back affected and disenfranchised by Vietnam. That dates me, but it's true, I was a young boy in college and I couldn't do anything about it except protest.
Well, flash forward to 2005. I got a call from my friend Jerry Inzerillo--who sits at the top of the Kerzner hotel empire--on behalf of Joe and Quincy. They all wanted to do a concert and media event to benefit our troops in the spirit that was initiated by Bob Hope during WWII. Jerry, Joe and Q felt that I would have the bandwidth, passion and know how to pull something important like what they had in mind off. It was a concept that had the full support of Michael Hagee, the Commander In Chief of the Marine Corps in D.C.
MR: Did they have any specifics, any artists or outline of what they wanted you to do?
SP: They wanted it to be great, to appeal to the troops at the designated site, Camp Pendleton, and those who were serving our country from all over the world. They knew they would have the Armed Forces Network to help disseminate and wanted more. I had to not only say yes, but I went down the hall and told Doc we had to get involved. He was right there with a solid "yes." To me, this was not political at all. The troops serving the country have to dodge bullets that have no donkeys or elephants on them.
MR: Where did you do it, who did you secure, and how did this become a multi-media event?
SP: We did it at Camp Pendleton for 50,000 troops and their families. Pendleton deployed the most and suffered the most casualties in Iraq. We conducted a poll to see who, in fact, the troops would want to see- classic rock act, current hard rock act, female diva/pin-up, hip-hop act, celebrities, etc. It was just like what Bob Hope did. He wanted the troops in the days of World War II to be entertained by the talent that they wanted to see.
Beyonce and Destiny's Child came up #1 in the female artists department; KISS in classic hard rock. That was terrific since Doc has managed KISS for quite a while. Ted Nugent, Godsmack, Ja Rule, Bon Jovi, Hootie & The Blowfish all came up. We secured them all, pro bono for our event. Cedric The Entertainer was one of the top comedian choices of the Marines--he was out host and emcee. We put the entire event together with the tireless help and leadership of Jerry Inzerillo, and it came off without a hitch. Everyone showed up; Ritchie Sambora performed the Bon Jovi hits. We filmed it, 12-camera HD, and ran a big promotion on Yahoo right on Memorial Day that also directed the country into National Cinemedia theaters, which led into a Time Warner/Comcast Pay Per View which fed into a month long promotion effort by AOL to have all the proceeds benefit these returning Marines. And it's something I'm very proud of to this day as are all those like Joe, Q, Doc, Jerry and the hundreds of teammates who helped make this happen.
MR: There was a long piece on Entertainment Tonight that addressed the vision and the flawless execution of the event. Did this lead to a model that you used in the future?
SP: Yes it did. The architecture I created for this event was pro bono, but it lives on. I am now working on an OCEAN AID benefit--for our environment and oceans--with a top-flight tier of partners, and another initiative for our servicemen and women overseas which will bring awareness and benefits to them when they return home to re-integrate into society. Additionally, there are a number of other culturally-relevant enterprises that I will be producing directly with my long time friends at National Cinemedia Theaters and their Fathom Digital Division.
All of the things that I'm currently doing have art tied to commerce, and tied to something meaningful in the process. There is no shame in doing good things with media for all and making a lot of money in the process, with teams of solid partners and visionaries. These kinds of projects have many tentacles, and they do well in the stream of commerce at the same time.
Photo Credit: Judith A. Proffer

PHIL COLLINS IS "GOING BACK": NEW ALBUM RECREATES MOTOWN & SOUL GEMS
8-TIME GRAMMY WINNER TO LAUNCH LATEST PROJECT WITH 4 SHOWS AT NEW YORK'S ROSELAND BALLROOM
19-PIECE BAND TO FEATURE LEGENDARY FUNK BROTHERS
PRE-SALE FOR JUNE 22-25 CONCERTS BEGINS APRIL 19TH; GENERAL PUBLIC TICKETS ON SALE APRIL 24TH
"GOING BACK" SLATED FOR SEPTEMBER RELEASE
Atlantic recording artist Phil Collins has announced the forthcoming release of "GOING BACK," a deeply personal labor of love that finds the eight-time Grammy winner faithfully recreating the Motown and soul music that played such an influential role in his creative life. Due in September, "GOING BACK" marks the 2010 Rock and Roll Hall of Fame inductee's first new studio album in eight years.
To celebrate "GOING BACK," Collins will play a string of very special live concerts at New York City's Roseland Ballroom from June 22-25. Billed as UP CLOSE & PERSONAL: PHIL COLLINS PLAYS 60'S MOTOWN & SOUL, the shows will be exclusively devoted to the music from "GOING BACK" and other classic R&B/pop gems. The concerts will be presented as an "old school" style, standing-room-only dance concert.
Supporting Collins will be an extraordinary 18-piece ensemble of musicians and vocalists. Anchoring the group will be three of Motown's legendary session players, aka The Funk Brothers - bassist Bob Babbitt and guitarists Eddie Willis and Ray Monette - who are also featured on the "GOING BACK" album. The live band will also include long-time Collins cohorts Chester Thompson (drums), Daryl Stuermer (guitar), and Brad Cole (keyboards), plus Leslie Smith (percussion). Rounding out the ensemble will be a five-member horn section and six backing vocalists.
Presented by Live Nation, tickets for all four Roseland shows will be available to Citibank cardholders through a special pre-sale at livenation.com beginning at 10a.m. ET on Monday, April 19th, and will go on sale to the general public at 10a.m. ET on Saturday, April 24th at livenation.com and charge by phone.
Coinciding with Collins's Roseland shows, on June 17th he will receive the Songwriters Hall of Fame's prestigious Johnny Mercer Award at the organization's annual gala awards dinner in New York City. Significantly, Collins - a previous Songwriters Hall of Fame inductee - will join an esteemed list of past Mercer Award winners that includes several legendary composers whose work he celebrates on "GOING BACK," including Holland-Dozier-Holland, Smokey Robinson, Stevie Wonder, and Carole King. In addition, among Collins's fellow Mercer Award honorees this year is Earth, Wind & Fire's Philip Bailey, with whom he collaborated on the hit single, "Easy Lover."
While in the past Collins has paid tribute to his roots by covering some of his favorite songs - including "You Can't Hurry Love," "A Groovy Kind Of Love," "Tomorrow Never Knows," "True Colours," and others - this marks the first time in his 30-year solo career that he has devoted an entire project to the work of other songwriters and performers.
"It shouldn't really be a surprise to anyone that I've finally made an album of my favourite Motown songs," explains Collins. "These songs - along with a couple of Dusty Springfield tracks, a Phil Spector/Ronettes tune, and one by the Impressions - make up the tapestry, the backdrop, of my teenage years. I remember it as if it was yesterday, going to the Marquee Club in London's Soho and watching The Who, The Action, and many others, playing these songs.
In turn I'd go out the next day to buy the original versions.
"My idea, though, was not to bring anything 'new' to these already great records, but to try to recreate the sounds and feelings that I had when I first heard them. My intention was to make an 'old' record, not a 'new' record. To be able to have three of the surviving Funk Brothers play on all the tracks was unbelievable. There was one moment when they were tracking 'Heat Wave' that I experienced a wave of happiness and wonder that this was actually happening to me! I learned more about production skills and the wonderful songwriting of those concerned whilst making this album, than I have from anything else. To those pioneers...much love and gratitude."
The songs slated for inclusion on "GOING BACK" range from the album opener, the Temptations' Holland-Dozier-Holland-penned "Girl (Why You Wanna Make Me Blue)" to the moving album-closing title track, a Collins-arranged version of the Gerry Goffin/Carole King tune "Going Back," made famous by Dusty Springfield. In between, the collection captures multiple songs by Stevie Wonder - "Uptight (Everything's Alright)," "Blame It On The Sun," "Never Dreamed You'd Leave In Summer"; Martha And The Vandellas - "(Love Is Like A) Heat Wave," "In My Lonely Room," "Jimmy Mack"; and the Four Tops - "Standing In The Shadows Of Love," "Something About You," "Loving You Is Sweeter Than Ever."
The Temptations get another shout-out with "Papa Was A Rolling Stone," while the Goffin-King team is again represented by a second Dusty Springfield track, "Some Of Your Loving." Curtis Mayfield and The Impressions are captured on "Talking About My Baby," while Phil hails the Ronettes with "Do I Love You?" The Motown-fest continues with Smokey Robinson & The Miracles' "Going To A Go-Go," the Supremes' "Love Is Here," and Kim Weston's "Take Me In Your Arms (Rock Me A Little While)."
The career of Phil Collins is one that, by any measure, stands among the most creative, prolific, and impressive in the history of modern music. It is a career that really has been many careers - musician, singer, composer, producer, actor - from art rock beginnings to pop stardom, from big band leader to film soundtracks and Broadway. It has been an exceptional musical life spanning four decades, some 100 million solo albums sold (250 million if you count his work with Genesis), an extraordinary string of hits, eight Grammy Awards, an Oscar, a Golden Globe, numerous industry accolades, and, above all, an inestimable influence on countless fellow artists and passionate fans around the globe.
HERBIE HANCOCK'S "THE IMAGINE PROJECT" SET FOR RELEASE JUNE 21st
FANS OFFERED FREE TRACK ON APRIL 12th IN CELEBRATION OF THE MUSIC ICON'S 70th BIRTHDAY
CD AND DOCUMENTARY RECORDED AROUND THE GLOBE AND WILL BE ACCOMPANIED BY TOUR DATES
Hancock joined by Anoushka Shanka, Seal, Pink, Jeff Beck, Konono No. l, Lionel Louke, Ceu, Dave Matthews, Lisa Hannigan, Derek Trucks, Susan Tedeschi, Chaka Khan, Tinariwen, The Chieftains, Marcus Miller, Wayne Shorter, Oumou Sangare, Juanes, James Morrison and more
Birthday Tribute Concerts Taking Place June 24th at Carnegie Hall and September 1st at the Hollywood Bowl
In honor of Herbie Hancock's 70th birthday on Monday, April 12th, fans around the globe were offered the opportunity to download a free track, "The Song Goes On," from the new CD "Herbie Hancock's The Imagine Project" set for release June 21st. Featuring Anoushka Shankar (sitarist daughter of Ravis Shankar), Chaka Khan and Wayne Shorter, the track was recorded in Mumbai, India, along with a stellar group of Indian musicians and will be available free to fans for two weeks via an embeddable streaming widget from Topspin by clicking on the following link: www.herbiehancock.com/imagine, or by embedding the code found at the bottom of this press release into your own website.
Herbie Hancock's "The Imagine Project", the new CD from multiple Grammy-winning artist and musical pioneer Herbie Hancock, is an unprecedented international recording and film project featuring collaborations between music legend Herbie Hancock and over a dozen superstars from every region of the planet. Utilizing the universal language of music to express its central themes of peace and global responsibility, the musical collaborations combine Hancock's genre-defying musical vision with the "local" musical identity of cultures from around the world. Additionally, footage from each recording session has been shot in each locale to be included in a planned documentary. With veteran music producer Larry Klein serving as one of the album's producing consultants. "The Imagine Project" is set for release June 21st via Hancock Records/Red.
In addition to "The Song Goes On," tracks include "Don't Give Up," a duet recorded in London featuring Seal and Pink, "Imagine" with Konono No. l, Jeff Beck, Oumou Sangare and Lionel Louke recorded in Paris and London; "Tamatant Tilay/Exodus" featuring Tinariwen, "Times They Are A Changin'" featuring The Chieftains, Lionel Loueke and Lisa Hannigan recorded in Ireland; , "Space Captain" with Derek Trucks and Susan Tedeschi, "Mi Tierra" recorded with Latin superstar Juanes in Miami, "A Change Is Gonna Come" with James Morrison and a track with Brazilian singer-songwriter Ceu recorded in Sao Paulo.
"Music truly is the universal language," says Hancock, "The Imagine Project" will explore that concept across the globe, uniting a myriad of cultures through song and positive creative expression. My hope is that the music will serve as a metaphor for the actions taken by the inhabitants of this wonderful planet as a call for world harmony on all levels."
A global musing on the power of song to bring people together, the recordings for Herbie Hancock's "The Imagine Project" have taken place in each collaborator's home territory whenever possible, and embody the spirit, hearts, sounds, colors and flavor of each locale - a complete sensory musical experience. The result is an album/film without borders, both a celebration and a call to action.
Herbie Hancock's "The Imagine Project" is the next step in Hancock's extraordinary ground-breaking career, and builds upon his recent successes and recognition. (2007 Grammy for Album of the Year - "River/The Joni Letters", Time Magazine's 100 Most Influential People in the World, multiple award-winning album/film, "Possibilities", Jazz Chair for the Los Angeles Philharmonic, amongst many others). It is anticipated that "The Imagine Project" will take numerous forms -- from traditional album to potential "webisodes," film/documentary, real-time performances, and special concert touring dates including birthday tributes at Carnegie Hall on June 24th and the Hollywood Bowl September 1st, both of which will feature special guests.
Award-winning producer Larry Klein (Joni Mitchell, Madeline Peyroux, Luciana Souza, Tracy Chapman, Melody Gardot and Hancock's collaborator on "River") has served as producer on a number of the album's tracks.
While the CD and film will stand, on one level, as powerful testaments for the goals of world peace, humanity and tolerance along with respect for our planet, Herbie Hancock's "The Imagine Project" shall remain, at its core, entertainment content that is creatively and emotionally deeply fulfilling.
Calling all HuffPost superfans!
Sign up for membership to become a founding member and help shape HuffPost's next chapter