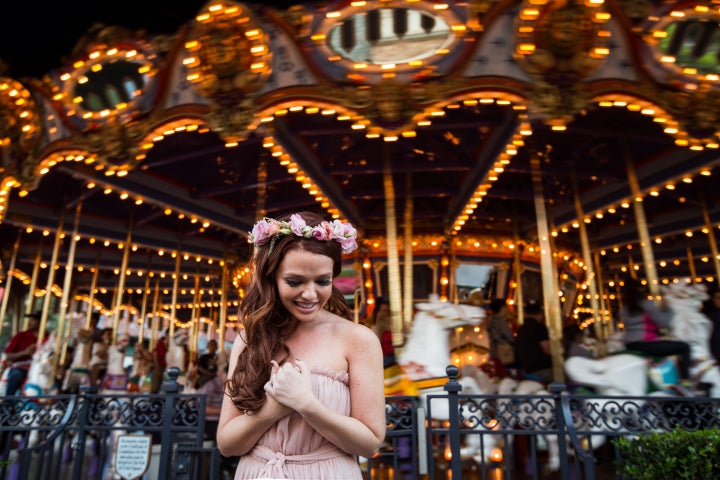 As young girls we grow up reading fairy tales where a charming prince and princess find each other and live happily ever after. But as we grow up we realize that a prince and princess' relationship is a lot more complicated than the storybooks ever mentioned. Did we ever really know Prince Charming? Brooke Lowry found herself single three weeks before her engagement pictures were supposed to be taken. So, what was supposed to be her "Happily Ever After" photo shoot ended up being the "Once Upon a Time" shoot and the pictures are beautiful.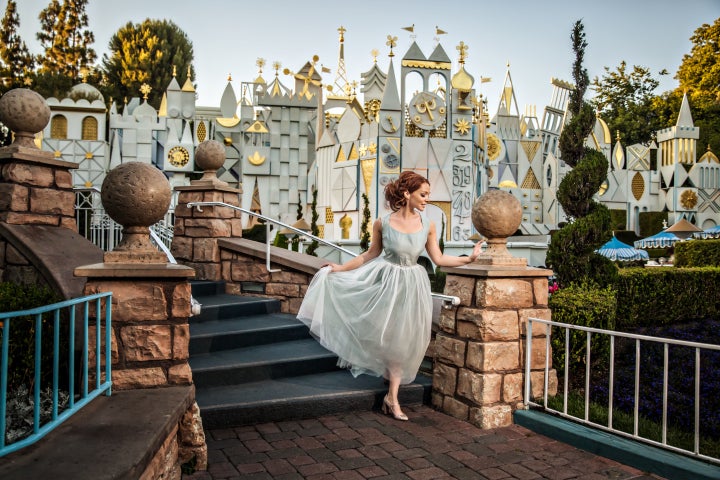 Lowry says, "It was a bittersweet day. What was supposed to be engagement photos turned out to be a solo session because of unforeseen circumstances. The shoot was already confirmed past cancellation, and the dresses carefully chosen and tailored, so I decided to show up anyways hoping to one day look back on the pictures knowing they marked the end of one chapter and the beginning of a new adventure."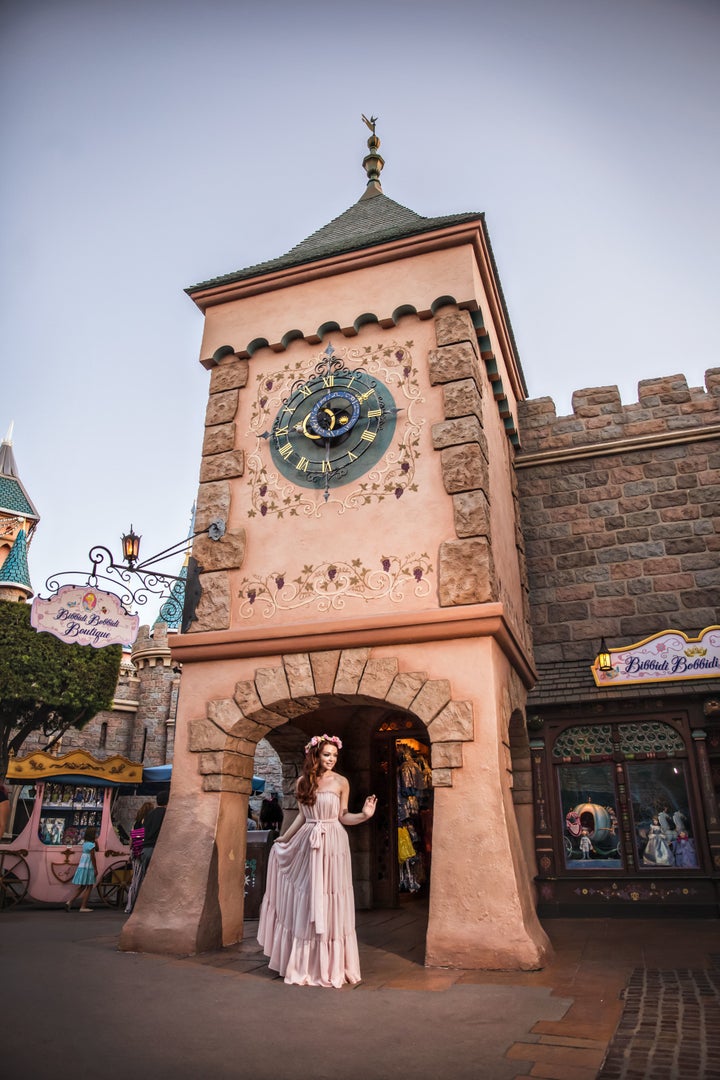 "I was feeling vulnerable and self conscious of course that morning, but everyone was so, so kind. My hair and makeup artist Tatiana gifted me her services, a precious Disney employee named Pearl "Jay" Wang heard me talking to the photographer and escorted me on a private tour of the Royal Hall, the princesses inside treated me so gently, I got into the park for free, I had a few guests ask me which princess I was, which made my day, and my photographer Drexelle Park was absolutely amazing in every way and made me feel like royalty. It honestly couldn't have been a more beautiful experience, and I was filled with the peace and comfort that only comes from above. I'm so glad I decided to go through with the photos, and more importantly I'm so grateful for the smallest acts of daily kindness that make all the difference in a broken world."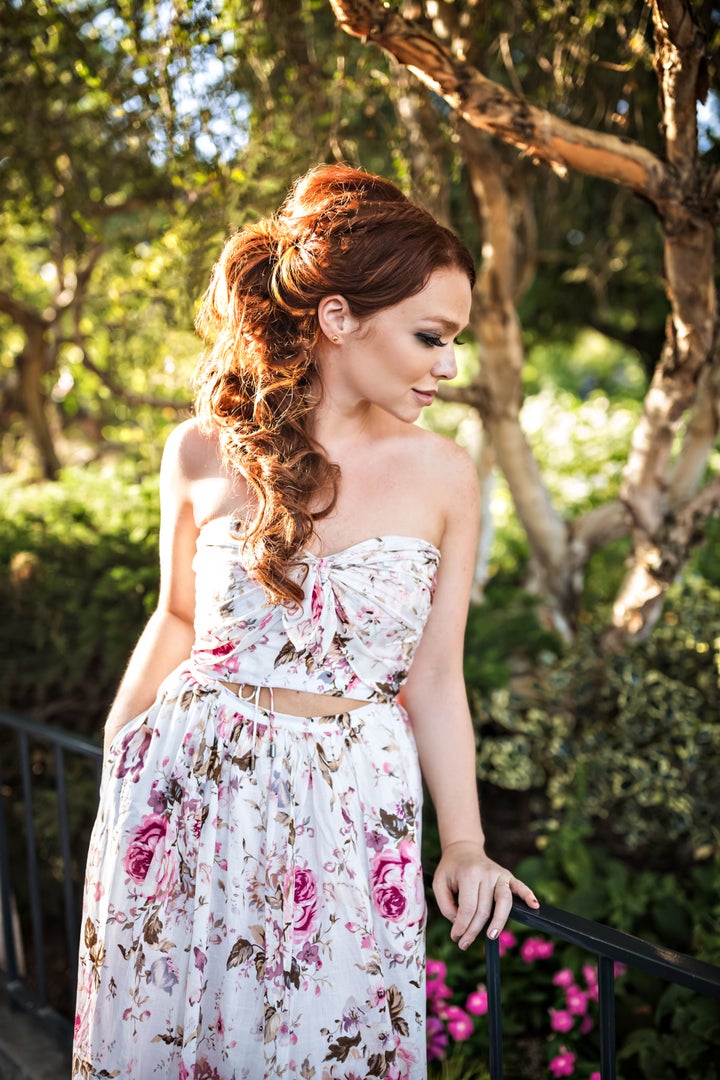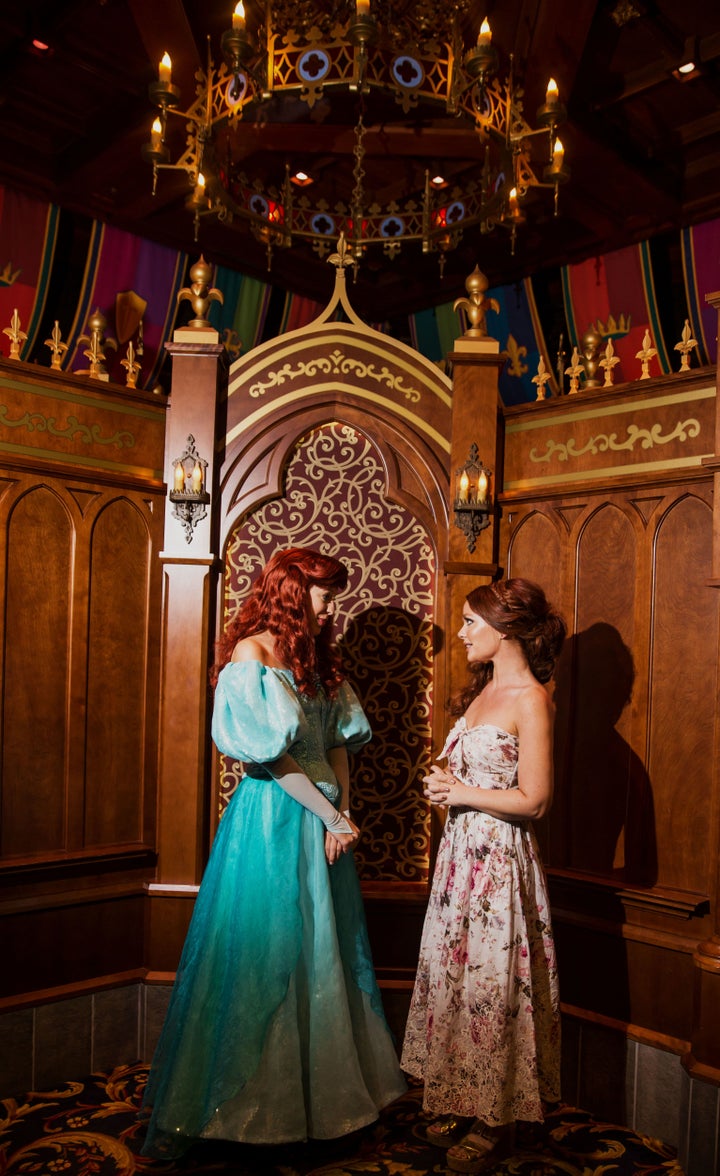 Lowry, a former Disney Television Animation employee says she has loved watching Disney redefine what it means to be a "Disney Princess" while staying true to the classics. "These remarkable female characters are put in extreme circumstances, but still display qualities that we all have- strength, beauty, compassion, and courage." This was the perfect opportunity to practice what she preaches even when it wasn't easy.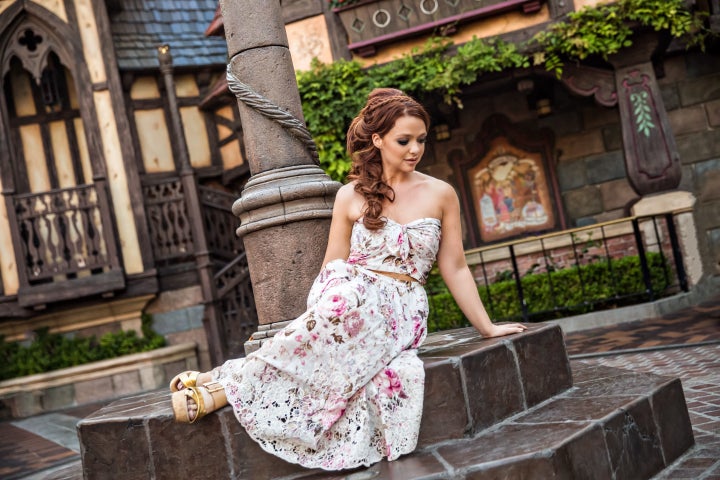 "I felt uneasy, but I also felt empowered. I thought of the Disney Princess commercial that used the quote, 'I am brave even when I am scared'. I wanted to document this massive transition in my life. It was definitely a milestone, just not the one I thought it was going to be."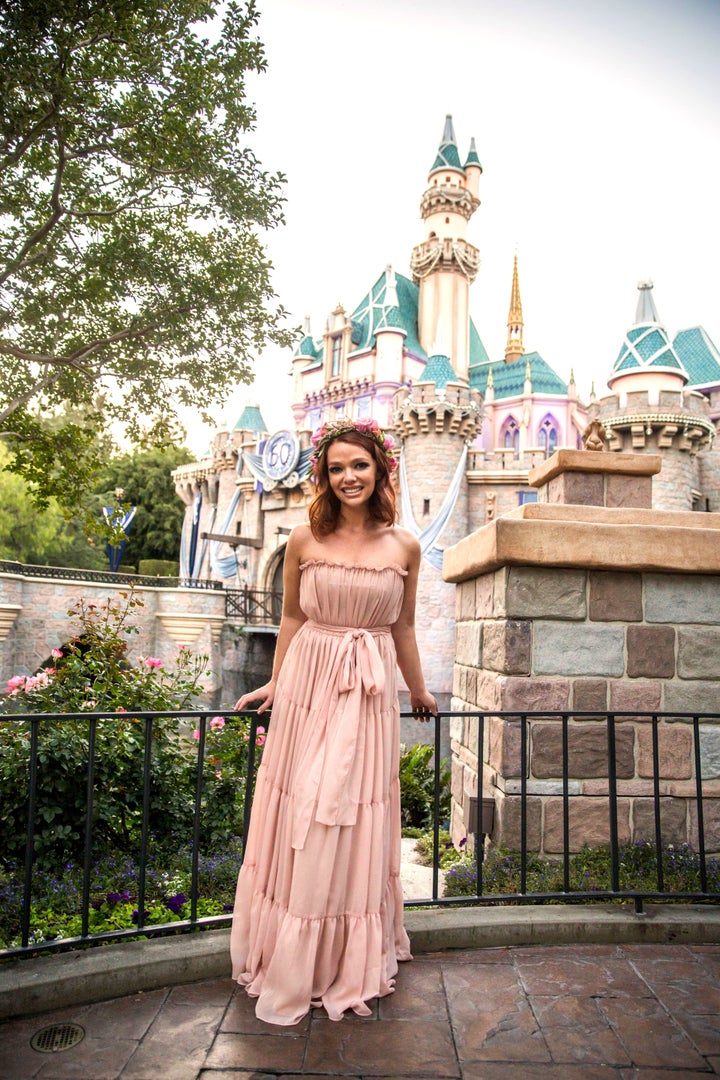 Licensed Marriage and Family Therapist and Licensed Professional Counselor, Mary Margaret Johnson, of Franklin, Tenn. says, "When we become victor over victim, you take control of your story. You change your narrative by seeing the world and communicating your story through art or photography. Art is a powerful medium for healing, wounds flow out and healing flows in, be it from a brush or a lense, and the artist becomes the narrator of their world."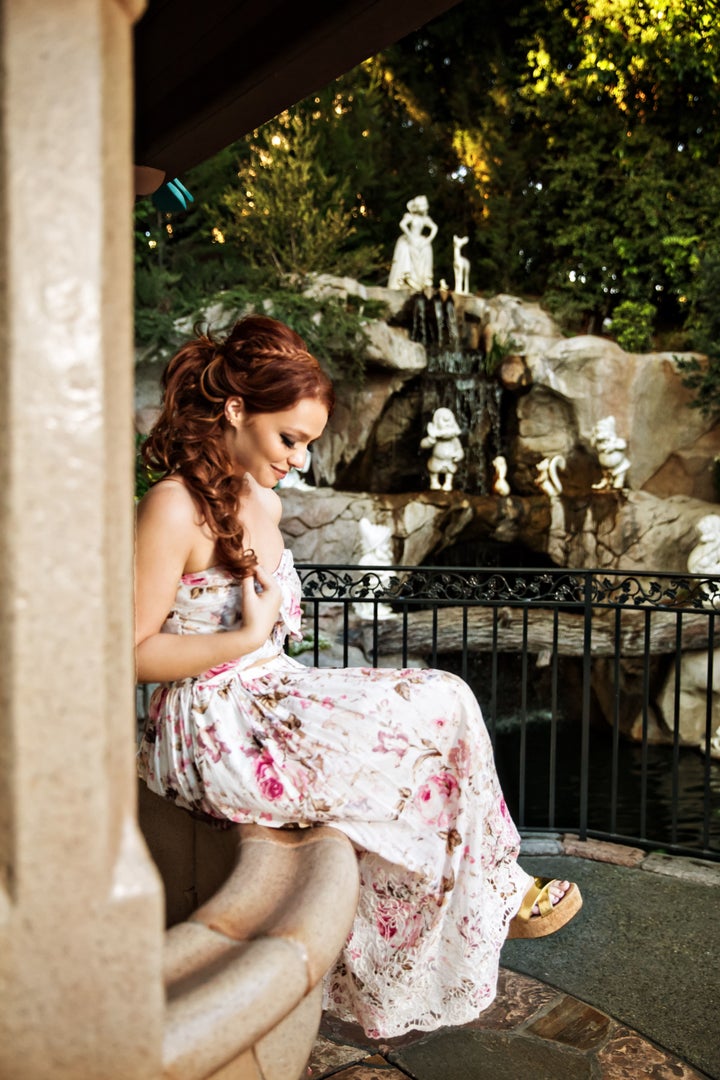 When Lowry decided to go ahead and take the photos by herself she took control of her story. She made sure the photos embodied all of her favorite things- florals, femininity, and fantasy.
"I wanted it to be royal, magical and enchanting with a touch of whimsy and flare. Stylistically I was thinking Scarlett O'Hara, Queen Elizabeth II from 60 years ago, and Marie Antoinette take a trip to Disneyland."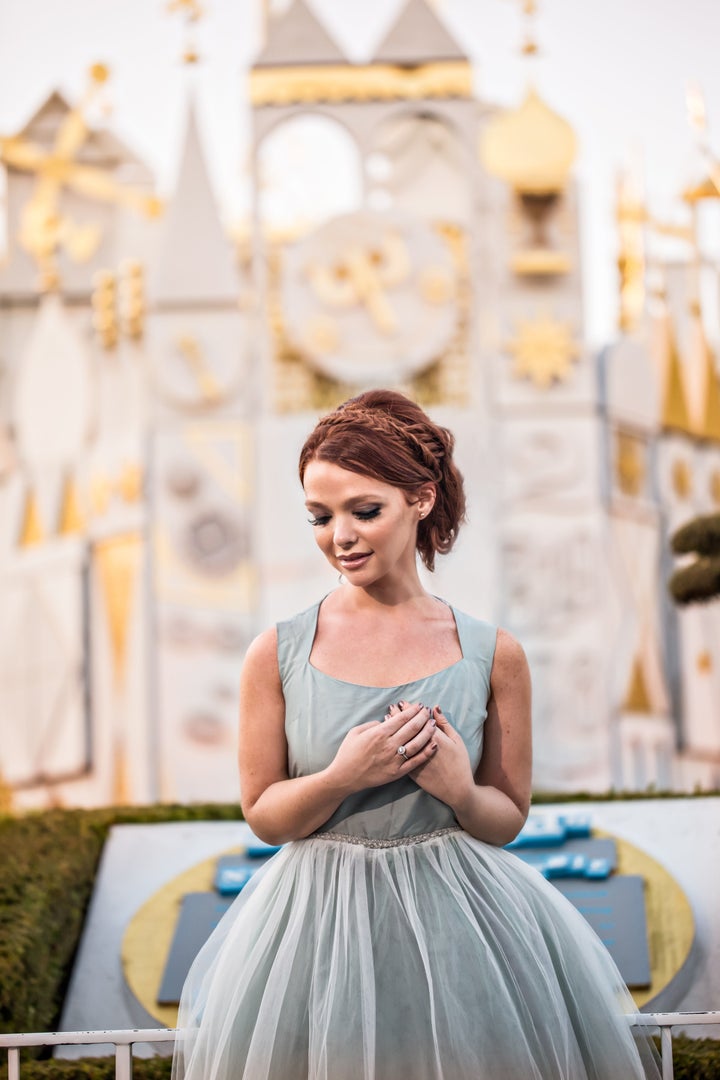 The whole shoot was a symbolic end and beginning for Lowry. One of the last pictures she took that day was in front of Mary Blair's "It's a Small World" which was the first ride she ever rode and her all time favorite. Lowry's attitude on her broken engagement is extremely humble and understanding, admitting how hard it was and telling me she sees where things went wrong and is optimistic about the future. As she closes her chapter in Los Angeles and leaves behind a poignant memory, she looks ahead to her next chapter in Nashville.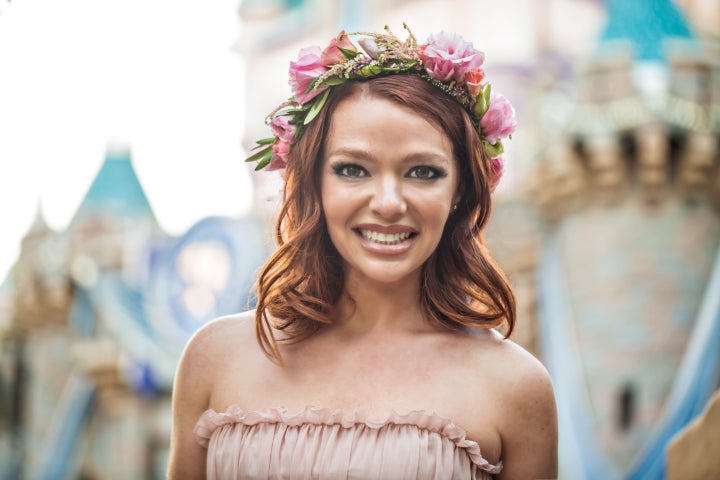 "I am not quite sure what the next chapter holds. Having been in consecutive long term relationships for the past 10 years, I think it's time to fully focus on the gifts I have to offer the world. I am passionate about aesthetics, storytelling, and creating beautiful environments and experiences. Maybe I'll start an afternoon tea salon, perhaps I'll move to London and get my master's in children's literature, or hopefully I'll end up working for Disney again and contributing to the Disney Princess line that has inspired me since I was 3 years old. After wrapping up the shoot at Disneyland and watching the fireworks over the castle on my own, I left feeling like anything was possible. All I can do is have courage, be kind, let go of the past, work hard, dream big, and keep believing."
Related
Before You Go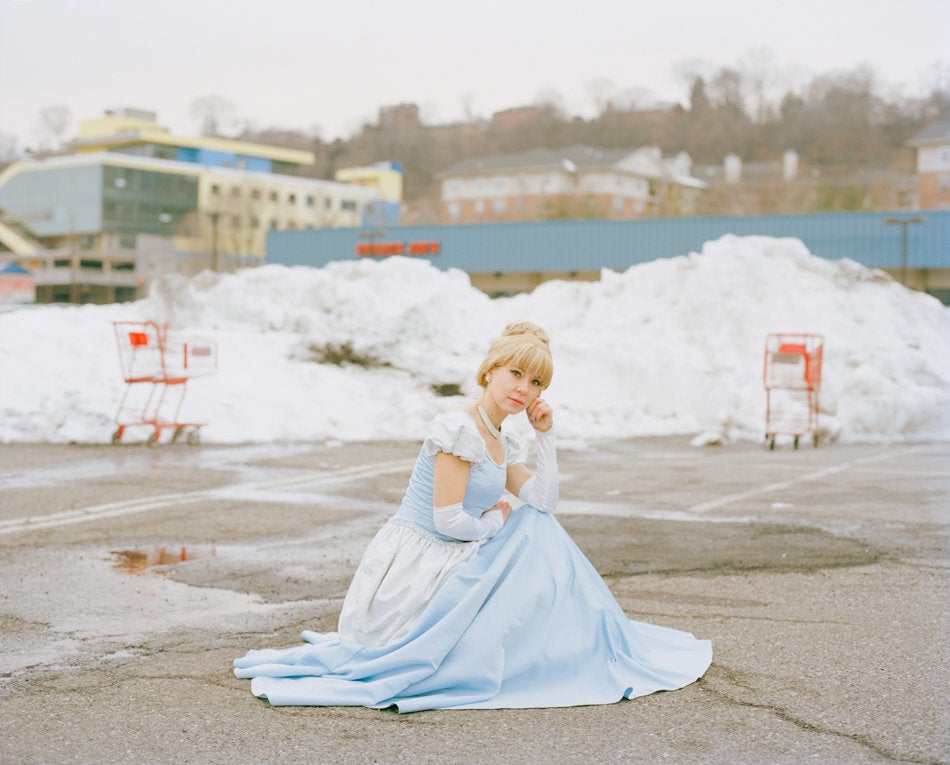 Disney Princesses IRL