Jean-Paul Vignon's memoir, From Ethiopia to Utopia: A Remarkable Journey in Music and in Love, is a charming, entertaining, and even occasionally educational, read which any fan of Old Hollywood, the Mad-Man Era, World War II history, and just memoirs in general will thoroughly enjoy. It is a fun and delightful journey taking us from his fascinating childhood, through his life in show business, up to today, where he has found pure happiness in the bliss of relationships.
If you're not quite sure who Jean-Paul is, well, you may recognize him as the handsome Frenchman who brought the French Twist to America, inciting screaming, frenzied teens on the Ed Sullivan show!
Born in Ethiopia a few years before World War II to the son of a Frenchman who was the descendant of a Count (one who had lost his fortune in World War I), and an Italian mother, Jean Paul was a singer who started his career appearing in Paris cabarets. This led to his own records being released, and to his starring in French films. But it is when he made his way to America that his career really took off.
He performed not only all over the big (and small) cities of the U.S., but also all over the world. From cruise ships and variety shows, to movies and television shows… from the Tonight Show with Johnny Carson and being a recurring guest on both the Merv Griffin and Ed Sullivan shows, to being the first man to pose fully nude in a Playgirl Centerfold, Jean-Paul's anecdotes of the paths that led to these jobs, and the actual jobs themselves, are truly delightful. As such, I am purposely leaving those stories out here, so the reader can enjoy the journey with fresh eyes as I did. But I will tell you that legends like Woody Allen, Farah Fawcett, Edith Piaf, Gloria Swanson, Liza Minnelli, Merv Griffin, Maurice Chevalier, William Holden, Dick Clark, Carol Burnett, and Bette Midler pop up at every turn… sometimes I even felt like I was reading a gossip column of old!
As interesting as all the show biz stories are, I was really fascinated by his stories of life during World War II. Jean-Paul lived in Djibouti, a country in the horn of Africa bordered by Ethiopia in the west and south, when Mussolini sent 250,000 troops to Ethiopia to oust the Emperor. When war broke out and Djibouti was under siege, the women and children living there were sent to Beirut, which at the time was under French mandate.
Jean-Paul and his mom were refuges in Beirut between 1940-43. Reading about his time there was fascinating, and offers glimpses of life during WWII that I have never heard before. He did not once see his father, nor have any idea if he was even alive; happily, he was alive and well when Jean-Paul and his mother returned.
Another fascinating story is of Jean-Paul's grandparents' home in Sault, France, a lavender farm. Because of its location, it became the center for the French Resistance during WWII; many Jewish refugees were guided through Sault to escape the concentration camps after leaving Switzerland, and were hidden and fed at his grandparents farm. Oh, and I particularly enjoyed the story of what antics landed Jean-Paul in a military hospital psychiatric ward in France during the Algerian War!
Interwoven into all the stories are romance, sex, and his very wise philosophies and viewpoints. You can tell he has a huge heart, his love for family, friends, and his partner Suzie jumping through the pages. I enjoyed reading about his "surprise" daughter he met not too long ago, and also how he fell wonderfully in love later in life, never thinking it would happen again.
For a man who is certainly not innocent in the matters of the flesh (as many of his intriguing love stories and sexual encounters reveal), it is endearing that Jean-Paul's voice is still often filled with a sense of innocence and an air of wonder. His voice is nothing but authentic, and his enthusiasm, romance, passion, and joy make this book a pleasure to read. And, it is written as though he is speaking it with his French accent, which charms the reader even more.
It is surprising to me that someone who had to endure the ups and downs of the harsh, often heartless business of entertainment has an attitude towards it that is quite refreshing, not bitter in the least. Perhaps that's because Jean-Paul lives his life following this principle: "Life is unpredictable, and can be beautiful, if one knows how to deal with it!" It's a way to live, I think, we all could take to heart.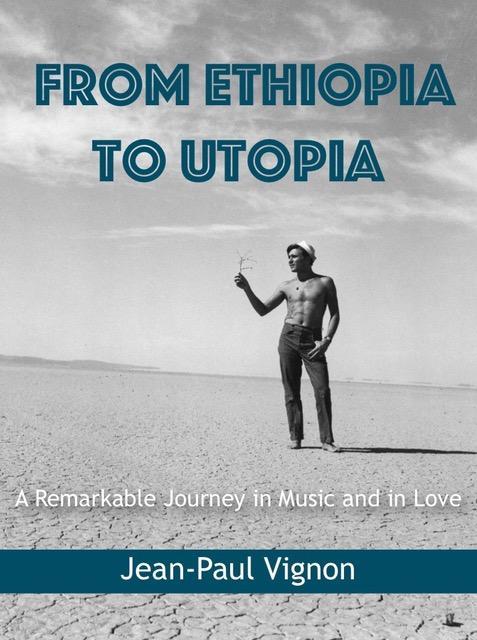 Related
Popular in the Community