GODSMACK'S "GENERATION DAY"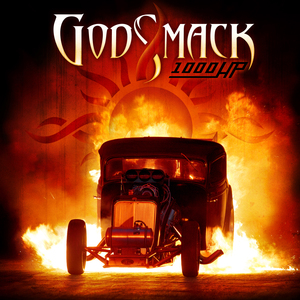 According to Godsmack's Sully Erna...
"'Generation Day' is a song about the new digital world taking over the music industry. And as a fan of the 'Analog World,' I really miss the days of putting the needle down on vinyl records and the entire experience of putting on an album and listening to it from front to back. Looking at all the pictures and lyrics and enjoying the whole journey the music would take you on.

"Nowadays, everything is so rushed and in fast forward. Everything is processed and digitized. And it hit me one day: MY GENERATION is going to be the last generation to truly experience music in that way. While vinyl has made a slight comeback, most kids today will never know that feeling-the experience of sitting and enjoying music from that perspective. I wrote this song about us being one of the last generations of that era. And one day soon experiencing music the way I remember may become obsolete. No more!... SHOT!

"In 'Generation Day,' my favorite part of the track is the intro. I simulated Matrix style audio samples of computers making their way through the system. Then you begin to hear an old Analog tape reel trying to start itself up, as if it's fighting to come back over this technology. Finally it ramps up and begins the track.

"But by the end, as the songs last chord hits, it becomes over powered by the computers and dies out. A metaphor for saying, this massive machine we call the internet and the new ways of the world are inevitable. It can't be stopped. All we can do is preserve our memories and embrace the future. Long live the king, long live rock."
A Conversation with Jack Tempchin
Mike Ragogna: Jack, what got you into music?
Jack Tempchin: Probably listening to Harry Belafonte. I think he had the number one album in this country for seven years or something.
MR: I imagine you were exposed to that through your parents?
JT: Yeah, and listening to music on the transistor radio under the covers and hearing all different kinds of music and just walking around trying to whistle out songs. Then I bought a harmonica and started playing it on the street, walking around. Then the whole music thing happened with Bob Dylan and the folk era and eventually I started being a blues harmonica player, then I moved in to being a guitar playing songwriter and then full-on head or what they call now a "hippie." That era came along and I was ahead of the curve, being a little older than the other people. I was a year ahead of everybody else at taking drugs, having long hair, being free.
MR: So you were there to watch the folk scare turn into the country rock scare.
JT: Oh yeah, I was there through that whole thing. I was an avid folk guy, mostly I was into the blues at first, discovering Mississippi John Hurt and Robert Johnson and all those guys, and then all the other music came along. My roommate got a KLH stereo, which was a turntable with a couple of speakers all packed together in a little suitcase. He took the speakers off and spread them on either side of the room and suddenly we had stereo. It was the best thing I'd ever heard. He brought home Jimi Hendrix's first record and we'd listen to it and go, "Wow." The music that kept coming in was so mindboggling. But meanwhile I was playing folk in coffeehouses, meeting people like Hoyt Axton. Then I met a duo that came down from LA called Longbranch Pennywhistle, which was J.D. Souther and Glenn Frey. I invited them to stay with me in my big hippie pad where we had a candle shop in the garage, we made candles and sold them at the Del Mar Fair here in San Diego. Those two guys became my good friends and still are to this day. That was about five or six years before the Eagles got put together.
MR: Did you write together often?
JT: I wrote one song in the interim with J.D. I'd only written one or two songs with him, one was recorded by Trisha Yearwood. I didn't start writing with Glenn until I'd known him for ten years and the Eagles had broken up. They had recorded a couple of my songs, and then he had a song I'd given him that he was going to put on his new solo album, so he called me to come over and write. We wrote two hits the first day, it was just fabulous. We were already great friends, so that was just a beautiful thing. We wrote for about fourteen years, which I guess is the time the Eagles were broken up. I think it was that long. I co-wrote most of the stuff on his solo records and we had a couple hits too.
MR: That was an interesting period. It almost seemed like the Eagles served as a hub for a lot of acts, J.D. Souther being one. Even Randy Newman with "Short People" and "Rider In The Rain." That must have been one hell of a time.
JT: It was one hell of a time. Some things are planned, some things are business, but none of this was. This was organic and it was about the music. All these people really, really knew each other very well and were very good friends. Also being inspired by all the work that everyone was doing. It was real in that sense. The record business wasn't pulling the music, the music was pushing the record business. The music was coming out of the musicians and going to the people who were then buying it and telling the record companies where to go. It wasn't the other way around.
MR: And that's obvious to see, we're in an era now where everything has fallen apart. People like to blame it on piracy but I would add major labels abandoned the fans--in their case, customers who were loyal and already liked to buy records and CDs--by cutting maturing acts loose.
JT: And at some point, I woke up and said, "What happened to Kris Kristofferson?" You love these people, you know they're still writing, they think of themselves as writers. But like you say, the music business just abandoned that. Frank Sinatra, he just kept making albums, but no one's interested in the Eagles' new material.
MR: Out of sight, out of mind.
JT: You kind of go, "Wait, how did the music ever get into the driver's seat in the first place?" When I talk to my son and I say, "it's kind of hard to get paid anymore," he says, "Well, you know, Dad, the period where writers got paid was kind of just in your lifetime. It didn't happen that much before and it's not going to happen after. You just have to look at that as an anomaly."
MR: Your son's a musician?
JT: No, he's not a musician, he's a computer guy.
MR: Cool. That was a really interesting observation.
JT: I guess so. You'd like to jam with your kid, but he sees music as a limited art. You just write the song and it stays right there and doesn't react. A program is the real art form.
MR: Right on. Hey, "Peaceful Easy Feeling" was your first real big hit, right?
MR: And then you went on to have a career at Arista when Clive Davis had taken interest in singer-songwriters. Where did you take Jack Tempchin as a recording artist after that?
JT: Well, I made a few albums but none of them had any hit singles on them. I made a couple albums for Arista, one with The Funky Kings, we had that single "Slow Dancing" that Johnny Rivers made into a hit later. Our version only got up to number sixty. I did go out on the road as an opening act for about ten years. My manager managed Kenny Loggins, so I started going on tour with him. I did the first Christopher Cross tour when his album first came out. I opened for everybody from Tower Of Power to Chicago, I was a solo opening act until '95 when I was the opening act for the Ringo All-Starr Tour.
MR: Oh, nice! What was it like traveling around with that entourage?
JT: It was fantastic, I've got to tell you, it was fantastic. Felix Cavaliere, Mark Farner, Randy Bachman and John Entwistle were all in Ringo's band. Hanging with those guys, hearing them tell stories of the band... It was great.
JT: Not in that band. Ringo has a different band every time. Of course, I know Joe, he's now Ringo's brother-in-law, that's a great development there. I did a lot of touring then. Around 1980, I got back with Glenn and we wrote songs for those years, so I would also go in and be there during the recording of the whole album, mostly because I was learning how to make records. I took time doing that and then things shifted. I started going to Nashville every year for a while. I tried writing songs with some of those professional Nashville writers. I met some great friends there and some guys who were really good, so that was a lot of fun. I just try to keep reinventing myself as a guy who has something to do. In my latest project I've just kind of reduced it to taking any songs I write and doing a solo video of the songs and putting it up on YouTube so people can get the song. Making an album doesn't seem to make any financial sense anymore. It's hard to know what to do now because everything's so different. I can't quit though! I feel like my brain is exploding with new material, and I'm just as good if not better than I ever was. Maybe the world doesn't care, I don't know, but you just have to keep finding a way to have something to do and maybe find someone who's interested.
MR: Lately, you've brought video-recording into your life. What's the story on this new venture?
JT: I'm also a consumer of music, too, and it's real enjoyable to cruise YouTube and see stuff. I'd just been thinking about the video aspect for a long time. I just feel good about it. If I make a video it only takes a day or two. And it's satisfying, because then you get it done and that song's done, whereas an album takes a really long time and it's really a lot of work. It's great, but f you put one out and nobody listens to it you start thinking, "Wow, do I want to do that again for three months, or maybe I'll just proceed one song at a time." I also feel like I try to raise the quality of the video so it catches the nuances of the audio things that I'm doing. It makes the song and the delivery more powerful--until I get a video where I watch it and say, "Okay, here's the star. I did it real good, I was thinking about the song the whole time, and boom, there it is. It's done and it's ready for people to like it if they're going to." Then I can just keep doing it here and see what reaction it gets. I have a Facebook page that my manager Bradshaw [Lambert] mostly runs for me. We've got a hundred thousand likes, I don't know what that means but I think it's pretty good. They like it so they're in the stream or whatever. But where does it all go these days? I don't know. One guy in a movie goes, "I don't care about the money, money's just how you keep score." But the money is kind of a way that says, "Hey, a whole bunch of people liked that song." In a way, that's what you're really looking for.
MR: Has it been satisfying?
JT: Oh yeah, it's wonderful. The only thing I'm trying to avoid is sitting down and writing a song and saying, "Hey, I've got this, this is good, I like it," and then having no one to hear it. If you start doing that a whole bunch, that's what takes away from you being able to keep making songs and being happy. If I put it up there, it'll go, "Oh, sixty people looked at it." I've played a lot of gigs in my life that had less than sixty people there. It just gives me a little bit of proportion. That's a lot of people to enjoy something. It's much more satisfying. I just put up a song called "Ain't Nobody Like You," and I'm going, "Boom, end of the line." People can go up there and dig it and tell me they dig it and complete the circle.
MR: You've had so many hits with Glenn Frey, like "You Belong To The City," "Smuggler's Blues," "The One You Love," "I Found Somebody" and more. You must be kind of happy about that, no?
JT: Oh yeah, it was a dream! I'm writing with my friend but my friend happens to be one of the best writers there is. And he's also an artist and producer who can make hits out of the stuff we write. For a writer, it doesn't get any better than that. That's just amazing, really.
MR: After having co-written "Already Gone" and other hits, did you feel it was cool to have a lower profile life? You know, like being able to have any kind of life you wanted since you weren't in the spotlight like an Eagle?
JT: That's right. There's an interesting movie called Twenty Feet From Stardom you probably saw, it's about background singers and how great they are, but it also talks about why they're not the front man if they're only twenty feet away. It asks the front men, it asks Bruce Springsteen and it asks Sting and those guys and they're saying, "Well, yeah, but that twenty feet is a long way." What I'm trying to say, really, is that I wasn't cut out to be one of those guys. Having been close to the Eagles and seeing that happen and being close to their famous bands and all, I just have to say that those guys work ten times as hard as I'm even able to work. They have a different temperament. Those guys can take it. They can take it again and again and again and never stop. I just feel like I'm right where I should be, because man, I couldn't do that. I'm staring to write a song now called "Ordinary, Everyday, Run-Of-The-Mill, Man Of Steel."
JT: It's my admiration for these guys. Everybody thinks you stumble into success, but I don't think so. The first thing is they always outwork the other guy by ten to one. I just thought, "This is where I belong." I'm Midnight Jack, I stay up late, I have to do what I can with the limited energy I've got, I don't thrive on conflict, you know what I'm saying? These are all things you can't be a rockstar with. Rockstars get up early, they fight all day. I don't know how to put it, but I think it answers your question. I just feel like yes, it's great not having all the acclaim I wouldn't have wanted and couldn't have handled anyway.
MR: What advice do you have for new artists?
JT: Wow. I noticed you asked Irving Azoff that and he said, "Be born thirty years earlier."
JT: But actually, for the first time, they're going to have something called Songwriter Camp in Las Vegas next month--this guy puts on rock 'n' roll fantasy camps, so I'm going to go mentor some songwriters and see how that goes. But I'll tell you this. What I think is everything in the music field is actually better than it ever was. I can go on Spotify and I can follow the trail of any kind of music I want, and I can listen to it right now. We used to have to go down to the store and try to find a record. The Stones spent half their time trying to get a blues record over to England. In a lot of ways the music thing is great. The only way it's not great is getting paid. I'll be damned if I can think of any way to get paid. But what I think is the wheel is turning about that. First it was just songwriters and musicians, now movie people, too. The digital wave moves through everything. it's changing everything. I hope that getting paid wheel moves along and people can get paid. Otherwise, they've stolen their own dreams. It used to be one in ten thousand people wanted to be a musician and be a rock star. Now it seems like it's a career choice. There's a school. "Oh, you want to be a rock star? Well go to this school and learn how to play." There are so many people doing it and yet none of them know that there's no money anymore.
MR: I always felt there's a bit of a vulture culture going on there. Is it fantasy camp or a predatory school?
JT: Uh-huh. They could've achieved some of that dream, but--I'm not against people downloading for free, I don't blame the people. You opened up the company store at night with nobody there, so people went in and got stuff.
MR: Well, in my opinion, Napster sort of threw a brick through the window. Labels just didn't have the foresight to lock the front doors in a credible way.
JT: Right. They created this environment, it's all good but the people who collect the music and present it to you get all the money and none of the creators right now. But then the question is, "What does a guy do?" and I don't know. A guy can proceed full-on in music but just be aware that it's going to be really difficult to get any money. I don't know if Kickstarter is the answer or what.
MR: If your son had decided to go into music instead of computers, would this have been the frank conversation you would've had with him?
JT: Yeah, I would have to sit down and say, "How do you think you're going to go about earning a living from this?" [laughs] Of course, my parents did that, too. There was no answer, but now it's even like if you have a success and you don't get paid, then in that sense, how are you going to earn a living? Then you try to get a viral video. I talked to my friend Tom Rush, he had a viral video but it didn't do him any good.
MR: What are you going to do to capitalize on the promotion you'll get from going viral?
JT: Sometimes there's something you can do and sometimes there isn't. He already had a whole career, he's been a folk guy for many years.
MR: His version of your song "East Of Eden" was great.
JT: Yeah, it's very nice. But then you just go, "Never mind on me getting a viral video, then," and what do you try to do? I guess the answer is, "Everything you can think of."
MR: I think after all the self-promotion, there has to come a point where it's, "Okay, now that I've done that, what is it that I really want accomplished?"
JT: I used to run this club called The Backdoor at San Diego State University but nobody would show up. I had Brownie McGhee and Sonny Terry and all these great concerts I promoted. I thought it was the way I was advertising the shows, so I figured out a way to put posters on the stairways into the college so that I only needed ten posters and everyone saw--It still didn't work. Finally, I put on a show one time that was old movies and free popcorn for twenty-five cents. The place sold out and we had a huge line of people who couldn't get in. I realized that I wasn't giving the people what they wanted. It wasn't the advertising, it wasn't the promotion, it was what I was selling and they didn't want it. As soon as I gave them something they wanted, bam, they were there by the hundreds. That's the whole thing about self promotion on the internet, everybody I know is sitting there trying to figure out how to make a webpage because they think they should have one and I just don't know if it's going to do them any good.
MR: It can be so quick, temporary, then devastating.
JT: Yeah, it's like, "Boom, you're ready for the big time!" Wait a minute, there are no places to play for people to work out how to be a player. I used to get fifty bucks to play the blues in a bar 35 years ago. If I go out now I'll get paid maybe fifty bucks. I'm just noticing that all the other numbers have gone up by a factor of twenty to thirty to forty since that time, but the amount that I get paid stays the same.
MR: Do you think that's because there's too much musical proliferation? Maybe music is now supplying another kind of need, like a rite of passage for kids going through an artistic phase and using that medium?
JT: Boy, I don't know about that. That would be kind of sad. At a certain point, some people are writing songs and then I see these apps come out that will write a song for you, all you have to do is dictate the words. I dictate in the words and it comes out with a pretty cool song with a backing track and everything and I'm going, "Okay Jack, everyone always said they're not going to be able to make a computer to write songs," and I've always said, "Yes, they will, it'll just take a while and I'd like to write as many cool songs as I can before that happens."
MR: So what's the future beyond videos for you?
JT: Well I'm pondering that right now. I'm going to do a show in Nashville on October 4th, which is put on by the Bluebird, it's called Bluebird On The Mountain. But in terms of my general future, these videos may be it for a while. I'll just keep doing those, and then I'd like to build up so when I go out and play I have a playing audience that comes and sees me, I'd like to make that a little bigger and do some more playing. Maybe if I write something that I think could be a little movie or cool little short video with a story or something, I might try to get into something like that. I'll just try to get the songs to keep coming through and put them in any project I can.
Transcribed by Galen Hawthorne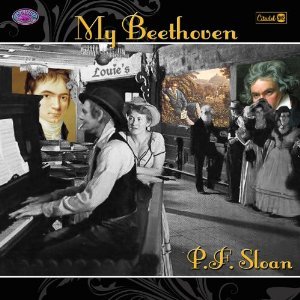 A Conversation with P.F. Sloan
Mike Ragogna: There's so much to talk about Phil but let's start out with your new album, My Beethoven. So how far back do you and Beethoven go?
P.F. Sloan: It looks like about eighteen years, now, if you can believe that.
MR: What's the story? How did you discover him?
PFS: It was "grace," really. I was pretty burned out on music, nothing really coming out on the air and bands weren't really doing anything for me. This lady just serendipitously got two tickets for the Philharmonic for an evening of Beethoven and she invited me and that changed everything for me.
MR: What was your approach like to recording it?
PFS: I was going through some issues of anxiety and depression, so two things attracted me right off. One was that he was considered a Mozart wannabe his whole life long and I'm considered to be a Bob Dylan wannabe. I found that inside of his life story there are things that are very similar to what I was going through. I also wanted to know why he didn't kill himself. It took a lot of time. He was planning on committing suicide not because he was depressed but because he felt that he was doing a rectification to God, as though God had made a mistake. I needed to know what is it that he discovered that made him continue to want to live with the handicap that he had. That was the beginning of the song "My Beethoven Canto." That song is one of the most important things I've ever written for myself. I uncovered layers of bulls**t of poetry within myself. It took so much persistence and strength to get rid of that bulls**t so that I could finally arrive at a very simple truth for the song.
MR: The album features tracks like "Joy To The Ninth," a piece on Beethoven's Ninth Symphony, which is one of his most controversial. What resonated about the ninth with you? Was it supposedly based on one of the popular drinking songs?
PFS: It wasn't one of his drinking songs, but Louie really spent a lot of time in the bars playing piano and drinking. It was basically one of the most famous drinking songs in Vienna. The fact that he worked on that piece for twenty years until he finally composed it and when it was first played The Vienna Times said, "This is just a drinking song! What are we supposed to like here?" and it was considered again a disaster. The opportunity was that Beethoven was abused as a child and I happen to have been abused as a child as well. I needed a way to find out how Louie actually dealt with child abuse in his life. I was able to uncover in two lines all of the pain and angst that I went through being beaten as a young kid. I think that spoke for Ludwig as well.
MR: What do you think of his impact? He's one of the most important figures in musical history even though--you phrased it before as a Mozart wannabe?
PFS: Yes. He only had two hits. One was a temporary hit, which played sort of on the Vienna Broadway. The other was the Sixth Symphony. Basically, he really never got out of Mozart's shadow in Vienna.
MR: But what do you think of his impact now? It seems his music doesn't only resonate with you but also with generations...centuries of people.
PFS: What a beautiful, beautiful question. It resonates with truth. The music resonates like a tuning fork to whatever we call the essence of the harmony of our being. It resonates. There are no extra notes, there are no frills, there's nothing there that doesn't need to be. It's the skeletal muscles and the heart of a human being. It resonates. For me, all these other composers--and everyone's entitled to love who they love--seem to have a lot of fluff. They don't seem to be able to finish a sentence. He resonates with beauty, is really what it is, and beauty is what stirred in my soul.
MR: Beautiful. Philip, you also wrote Barry McGuire's hit "Eve Of Destruction." You added the line, "You're old enough to kill but not for voting," that ended up being a rallying cry that helped change the voting age from twenty-one to eighteen. That's a nice accomplishment.
PFS: You know what I liked about it? Wow, I mean, Mike, I'm nineteen years old and apparently, I have a fairly sharp intellect happening, and using that in a way that was inescapable; that's what I felt that line was. In other words, if you're going to debate it I felt that it was inescapable. There's no way to debate against that, and you knew it had to change.
MR: Sweet. Did you ever take on a project like your latest with as much enthusiasm before?
PFS: No. This is nothing that I've ever thought was possible. This was as close to insanity as you can get. The reason it's insane is because I worked on this project for fifteen years, writing, re-writing, recording, buying instruments, setting it all up myself, doing it all myself. It was just crazy, and I knew it, but I knew that I was reaching some space within my pop soul that was resonating with beauty. That, to me, is the culmination of it. Pop music's been my life and I see Ludwig Van Beethoven as a pop artist of his time.
MR: And he was a two-hit wonder of his time.
PFS: Yeah, he had this one other hit called something about Wellington ["Wellington's Victory,"] it's in the second song and the reason it came about was he had gotten such a terrible bar bill that this producer cornered him and said, "I'll pay for your bar bill if you'll write the music to this play that I've written about the Duke of Wellington winning over Napoleon. Louie, basically, said, "Yeah, okay, if you'll pay the bar bill for the next year as well," and the guy said, "Okay." So Louie wrote the music, and you'll have to understand, Mike, he was not liked in Vienna at all. Do you know what I'm saying? He had been there for years and nobody came to his concerts. He was getting work basically as a piano teacher, selling little pieces here and there to a duke, he was just really not succeeding because nobody liked his music. No one understood it except Leonore, this bohemian lady who just coaxed all the royalty, saying, "If I love him, you should love him." Anyway, it went on and became a hit for one year and the money was pouring in, it was a big hit on Vienna's stage, and then the reviewer who actually gave it the best review for an anniversary went back to see it and actually wrote that this music was shit and it closed the next night. But Louie had enough money to take an ad out in The Vienna Times saying basically the he knew that the music was shit but that his s**t was better than anybody else's s**t.
MR: [laughs] Do you think that the way he lived and the type of person he was and maybe not getting accepted by the masses might have influenced or contributed to his being able to make such great works?
PFS: That's been the study of my life. I've spent eighteen years with him now, his letters, his diaries, his journals, all of the lies that had been written about him, all of the myths that had been written about him. There's one book that came out serendipitously a year before I finished the project, it was written by a fifteen-year-old boy and it was called Canto. It was a book written by a fifteen-year-old boy who lived next door to Beethoven and he was with him every single day for a year and a half. He wrote in his diary everything that Louie said, everything that he ate, all the clothes that he wore, all the work that he was working on. He said that Louie was basically childlike; when he was with children, he became a child. People didn't understand that kind of imp-like thing. Mozart had it too, in a way. I learned so much from this kid that I then had to call the song "My Beethoven Canto" because so much of the truth of his being comes out in that book.
MR: How did you approach the lyrics? This is certainly the oldest music you've ever put lyrics to, right?
PFS: That's a great question, I haven't ever looked at it. Let me look at it. The way that I looked at "Eve Of Destruction" when I was writing it was that this is impossible to write. It's impossible to say what I'm really thinking and feeling in a commercial way that cannot be argued away. And I found that place, I don't know if by grace or by design but I knew that I needed to find a place that is inescapably real and is the real story of his life, and I needed to find that place where pop music meets classical music but not in that old, stale format the turns off everybody. It needed a new format so I needed to write a new kind of music inspired from the heart by him. That took fifteen years to learn, so I wouldn't recommend trying this at home.
MR: [laughs] We've been talking about Beethoven's body of work, but what about your body of work? Your songs were recorded by The Turtles, The 5th Dimension... You had another huge hit with "Secret Agent Man."
PFS: Exactly, I know. It really is a leap. You know what the leap is? I'm not trying to tell you I know what "is" is, but the leap is similar from "Tell Them I'm Surfing" to "Eve Of Destruction," from "Eve Of Destruction" to My Beethoven. They're just unaccountable steps.
MR: With "Secret Agent Man," what is the origin of that song? How did it come to be recorded by Johnny Rivers?
PFS: It was a hit television show in England called Danger Man. There was a worldwide contest, as I think I remember, all the writers were asked to write a theme song because CBS was going to put it on American TV. I wrote the opening riff and wrote a first verse and a chrous, submitted it and they wrote back saying they sort of like it but they've changed the name of the show to Secret Agent, can I rewrite the song? Man, Mike, when they changed the name, everything fell into place. The whole lyric changed overnight and the chorus came into being. Johnny Rivers was asked to record the opening of it--the first twenty seconds of the TV show, just one verse and one chorus, but The Ventures were on his label, Dolton records. When I demoed the song with the one verse and the chorus, I decided to just do an instrumental with three verses and three choruses, so I demoed and instrumental of it. The Ventures heard the demo and then went in and recorded it. "Secret Agent Man" came out first recorded by The Ventures and then Hal Blaine who recorded the demo liked it so much that they put out his demo "Secret Agent Man" by Hal Blaine the drummer. The Ventures' record was going up the charts, Hal Blaine's record was about to hit the charts and Johnny Rivers didn't like the song that much but he was convinced to go in and record it at that point. When he did, he shot all the others down.
MR: That's one of the classics of the era, yet another contribution that you've made. You know, in the couple of major swings you took, you hit home runs.
PFS: I don't understand it. I'm grateful, but damn it, music has meant everything to me in my life. There hasn't been a wife, there's hasn't been children, it's just basically been the love of music from hearing the Platters and Elvis Presley and Little Richard and Buddy Holly and Jerry Lee Lewis, that was just it. I guess I really loved all that so very much that maybe what talent I had has grown over the years, which is really strange that that happens. It's rare.
MR: What's interesting is that someone else, another great writer, would actually write a song about you and it would become popular, that would be Jimmy Webb's "P. F. Sloan."
PFS: Yes, that's pretty darn strange as well, but wonderful, absolutely wonderful. The song is wonderful, don't you agree. It's just a haunting song. I never get tired of it. Nobody gets tired of it.
MR: Do you think Jimmy Webb caught on to something about you that maybe even you didn't recognize? Has that ever been said to you?
PFS: Yeah, Mike, it's just been pointed out to me by Rumor that she had toured with Jimmy last summer and was asking him about me. She ascertained from Jimmy's answers that Jimmy felt that I was the realest person that he knew and that everything else was phony.
MR: There you go, there's that theme again. And Rumor! You're pals now, right?
PFS: Yes, I hope so. I love talented people. She is an extraordinarily sensitive and talented person. Very down to earth, young and smart, not about to sell her soul to the company, it's such a thrill being around someone with their future ahead of them and knowing the pitfalls along the way and hoping that maybe in some way I can serve her and help her avoid a couple of those pitfalls.
MR: What advice do you have for new artists?
PFS: Well there are two aspects to that, there's business and personal. In terms of personal, believe in yourself at all costs and know that you're growing to grow beyond your comprehension. Don't sell yourself too cheaply at first. Business-wise, again don't go with anyone who tells you that you're going to be part of a family and that you'll be taken care of. Be persistent. There's one thing that will knock down every gate. Be persistent and know that if you truly love what you're doing others will love it too and you will grow in ways you never imagined. That's really what the trip is all about.
MR: Wow, that's beautiful. This is probably more for my curiosity than anything, but what was the story with Eugene Landy?
PFS: I don't know how I can explain to you except that at the time that I disappeared, everybody was beginning to then take credit for the things that I had done. Jimmy Webb had already given interviews saying that there was no P.F. Sloan, that it's just a name that he created. The cockroaches were in the kitchen and the light has been out for so long that the cockroaches forget that the kitchen doesn't belong to them. They get so bold that when the light goes on they look at who's standing there and they go, "Who the heck are you and what are you doing here?" instead of running for cover. I think that's what happened to Eugene Landy. He just really, truly didn't expect that the light would go on. He wanted credibility and it's curious--it's God's grace really--that he chose my name to give credibility to why he was writing with Brian Wilson.
MR: Why would he even need that kind of credibility? It just doesn't make sense.
PFS: Yeah, but the medical community was starting to get down on him because he was saying, "Listen, this man that you're working with is a talented songwriter, what credit do you have? Why should you be taking advantage of your client?" and he says, "Well, I hate to tell you this, but I am a songwriter, my secret pseudonym is P.F. Sloan." And they go, "You're P.F. Sloan?" and he goes, "Yeah, that's right." He figured nobody would know what I look like or anything like that. Yeah, it's a crazy story, isn't it? But it really worked out well for Brian, though, didn't it?
MR: Phil, how did you react to all that?
PFS: To the Eugene Landy? I initially was scared, simply because there's a big backstory and I don't want to go into it except that Dunhill Records told me that they owned my name and that I couldn't use it anymore, otherwise I'd be sued. Dunhill Records and the publishing company claimed that they could make anyone that they wanted "P.F. Sloan." You know what I'm saying? I didn't know whether Eugene Landy had bought the rights to the name, but when Billboard called me up and asked me could I prove I was P.F. Sloan I said, "How do I do that? I just am." They said, "Phil, if you're well enough, just write a letter to Billboard stating that you're P.F. Sloan and you're the one who wrote this song and Eugene Landy is a liar," and that seemed to work.
MR: Wow. Phil, what about your memoirs? They just came out?
MR: Congratulations. Beyond that story, is there a high point or two in the book that we can talk about for people who don't know your history?
PFS: [laughs] Honestly, Mike, the book is more like a pilgrim's view of going through the 1960s. It's impossibly unreal. On the left is The Beatles, on your right is The Rolling Stones, here's Buffalo Springfield, here are The Byrds. It was absolutely surreal that I was at the center of the universe of all that and I'm earning ten dollars a week.
MR: Hopefully, you'll make more off this book. Would "Eve Of Destruction" be a good way to summarize that decade?
PFS: Well, Mike, you helped me answer the question! [laughs] I don't know. Are we on the eve of destruction? Have we passed it? Are we on the other side of it? It doesn't seem so, to me. Does it seem so to you?
MR: Right, no. But then the same issues keep coming up. Why do you think that is?
PFS: Let me see if I can help you and help myself, too. The sixties had a thing called "compressed time," right? The Beatles would come out with five singles a year and two albums. In the last fifteen years, has there ever been an artist that has come out with five major singles and two major albums per year? It's like every four or five years, isn't it? Everything in the sixties was compressed, but we thought it was normal time, so we thought that all these problems would be solved by now.
MR: Interesting. I never heard that perspective yet, but it does seem like that. So now we have to dig in deep to all these issues that we merely touched in the sixties?
PFS: Yeah, goodness is working hard, but the retrograde forces--there's so many issues that we're dealing with today. Fifty percent of the population believes that the end of the world is near. When I was writing, talking about the end of the world as, "It would be the end of the world if we didn't fix these problems," now fifty percent of the country believes that we're in the end times and they don't believe in fixing anything. They just want to get everything that they can until Jesus comes back with an uzi.
MR: [laughs] That's excellent. That's the line for the day. Got a solution to all this?
PFS: The solution is persistence, kindness, and seeing yourself in everyone else. All that's good in life is the goodness of life. Money is important but obviously everyone knows it's not the most important, but it's become the most important thing. There's a whole new generation today of kids who are twenty-two and under that were polled by Duke University on what they wanted to be in life. Their answer was two things: rich and famous. That's it. In my humble estimation, the corporate world has taken over music.
MR: Phil, after My Beethoven, what will you be working on next?
PFS: I don't know. The thing that I know, the thing that I've experienced is that P.F. Sloan and music have a life of their own. That's what I've experienced. I pretty much gave up music for twenty-five years and then all of a sudden P.F. Sloan reentered my life and said, "It's time to make an album." And that's what I did. With My Beethoven, all I could do was dream. Really dream. Come on, Mike, I can tell you how many people I know that have gotten caught getting Pro Tools and having a hundred tracks and then ten years later, you call them up and say, "How's your work going?" and they say, "I'm perfecting the flute parts." Ten years and you're working on flute? I would laugh at that. I would say "These people are completely insane." Yeah, I'll take a week, maybe take a month to write a song, I don't know. A couple of weeks if you have the luxury of time. I have the luxury of time. How do I fill my days? Nobody's asking me to perform, nobody's paying me to record, so how do I fill my days? I'm going to fill my days with as much beauty as I possibly can. With as much sincerity and high-level thinking and poetry in my life, in my soul, as I possibly can and not expect that anyone will ever really hear it. Actually, until the record came out only four people had ever heard it in the course of fifteen years, as it evolved. It was truly just the most remarkable experience of my life, the way to watch it evolve. But the beauty of it was that it evolved far greater beauty than I could have even imagined. I don't know what to say about it except that this what Ludwig Van Beethoven did every day of his life his whole life, creating the most beautiful things that nobody ever listened to. I was prepared for that.
Transcribed by Galen Hawthorne
Popular in the Community