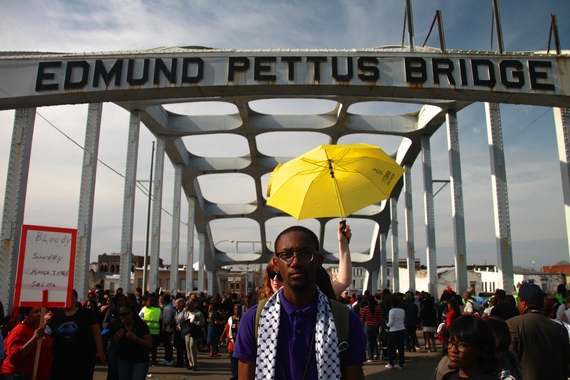 By Larry Fellows III, activist, community organizer and Amnesty International USA Youth Leader Fellow
I'm sitting close to the stage where President Obama is giving his speech. It is surreal. He says, "Ferguson is unique but not isolated." Ferguson is unique but not isolated.
I've been talking to activists in Mexico who are challenging their government on the disappearance of 43 students. The conversation always reminds me, powerfully, how my issues are global, and vice versa. These young people in Mexico also fear those who are supposed to serve and protect -- and they're also organizing despite the obstacles to demand better.
I'm with a group of Amnesty International USA members. We are part of a human rights organization that is right now working with activists to demand reparations for the torture that took place in Chicago by police officers from 1972 to 1991. We are working now with students in Mexico, Brazil and Hong Kong to demand justice for them and for other human rights violations all over the world.
This weekend in Selma, I marched across the Edmund Pettus Bridge. I marched, and I saw people from every community acknowledging and revering each other with love.
I'm not an isolated activist. I'm one of many, one of many.
Join hundreds of activists and human rights defenders at Amnesty International USA's annual human rights conference March 20-22 in Brooklyn, New York, and see how a moment becomes a movement. Learn more at http://amnestyusa.org/AGM2015. Follow along with our hashtag #AmnestyM2M.
Calling all HuffPost superfans!
Sign up for membership to become a founding member and help shape HuffPost's next chapter