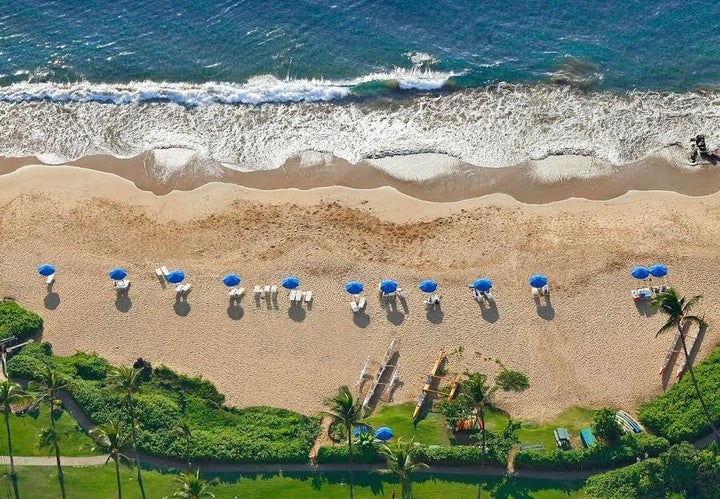 If thoughts of floral printed shirts and coconuts are the first images that come to mind when you think of Hawaii, think again. The Central Pacific archipelago's unique topography— formed by volcanic eruptions-- makes it a true playground for every travel interest. From local culinary indulgences to awe-inspiring natural settings that are a fitness lover's dream, Hawaii's Big Island and Maui are a winning combination for any traveler looking to enjoy a balance of relaxation and exploration. Though the greeting "Aloha" is regularly used in Hawaii, few visitors know what it truly means, namely, that you recognize and respect that every life force is connected. You can feel this energy all around Hawaii, from still moments gazing at a gurgling volcano, to the lapping of waves on a golden shoreline.
Here's how to enjoy the authentic sweetness of the Pacific on both islands.
Begin on Maui's desired Wailea Coast, where everyone from Oprah to honeymooners revel on this sun-kissed south shore. Get in a beachfront workout with Kiakahi Fitness, which implements functional training inspired by traditional Hawaiian and Polynesian methodologies. It is a memorable workout of breathing and cardio, made even more lasting by the views of the Pacific Ocean just seconds away. For joggers, the Wailea coast's paved path circles around five stunning beaches and offers views of four islands: West Maui, Lanai, Kahoolawe and Molokini. Between December and May, you may just get a glimpse of humpback whales breaching in the turquoise waters.
Once you've broken a sweat, naturally, it's time to shower then grab a drink. Lucky for you, there are two options on Maui that highlight local sustainability and provide an ideal setting for a romantic moment. MauiWine is the largest winery on Hawaii, with six varietals including syrah, malbec, grenache, viognier, chenin blanc and gewürztraminer. The winery offers daily, complimentary tastings, with views on the southern slopes of Haleakala volcano that could easily compete with any Napa vineyard.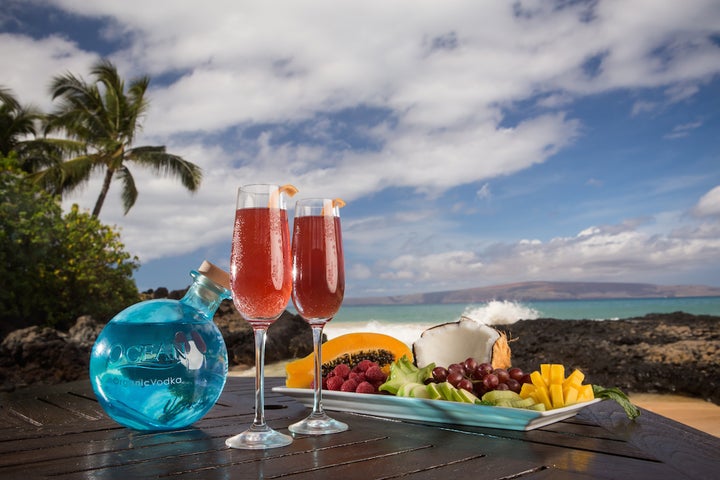 Nearby, Ocean Vodka's farm and distillery produces handcrafted, organic vodka made from deep ocean mineral water and organic sugar cane that is bottled in a unique glass fishing float bottle. Visitors can learn more about the distillation process, as well as experience a Martini Garden that highlights fresh, local produce.
In Maui's lush landscape, sunny days and tropical rains create plenty of fresh produce. The island has over a dozen weekly farmers markets, some which are just steps away from pristine golden sand beaches. It's a perfect environment to create a romantic beach picnic while supporting local, sustainable businesses. At the Upcountry Farmers' Market in Haleakala, everything from husked coconuts to passion fruit (lilikoi) butter is available. Don't forget to try a Hawaiian staple, breadfruit.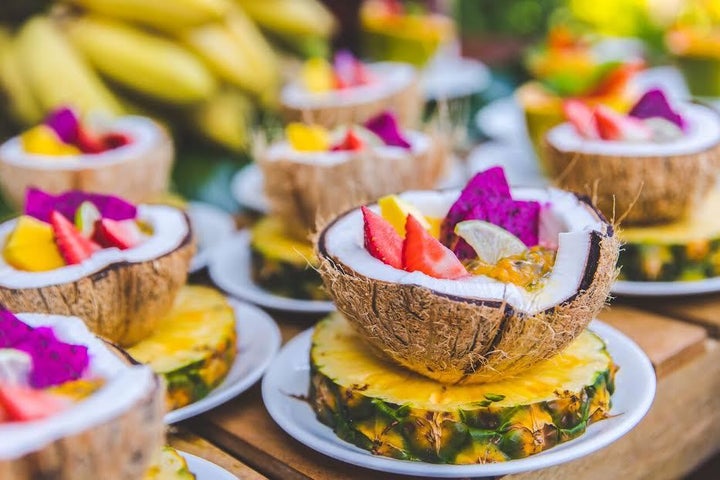 If you prefer the ocean over land, book a romantic getaway with Satisfaction Maui Yacht Charters, where a day of luxury on the ocean includes jaw-dropping whale sightings, premier service, and a culinary presentation that utilizes the bounty from Maui farms.
For local culinary experiences, Fairmont Kea Lani--Hawaii's only oceanfront all-suite villa and resort-- offers a mauka to makai (mountain to sea) dinner prepared by award-winning Executive Chef, Tylun Pang. This intimate, oceanfront meal under the stars includes fresh catches of the day and deliciously prepared Okinawan potatoes (purple yam). At Kea Lani's signature restaurant, Kō, a celebration of Hawaii's diversity is translated onto an impressive menu. Try the Makai catch, which features a fresh catch of the day alongside island grown vegetables that highlight the bounty of upcountry local produce.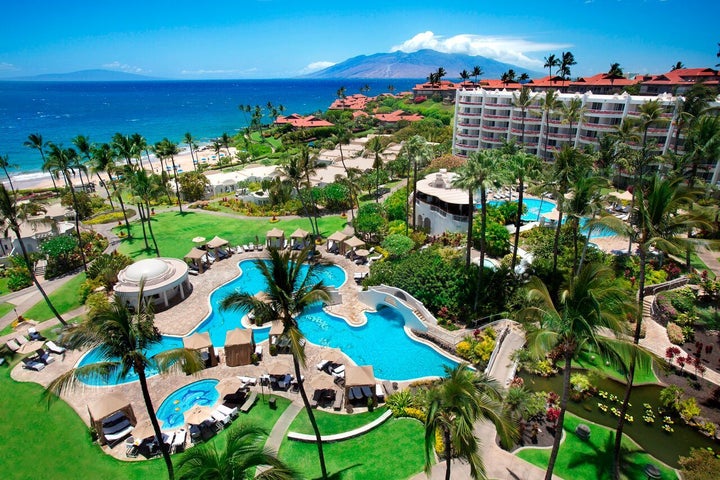 Next up, it's time to hop over to the Big Island of Hawaii, where flying along the Kohala coast will leave you in constant awe. Here, jet-black lava fields and century old volcanoes make for a scene straight out of Jurassic Park. A private helicopter over molten lava, black sand beaches and through cascading waterfalls highlights the natural wonders that keep visitors coming back to Hawaii, year after year.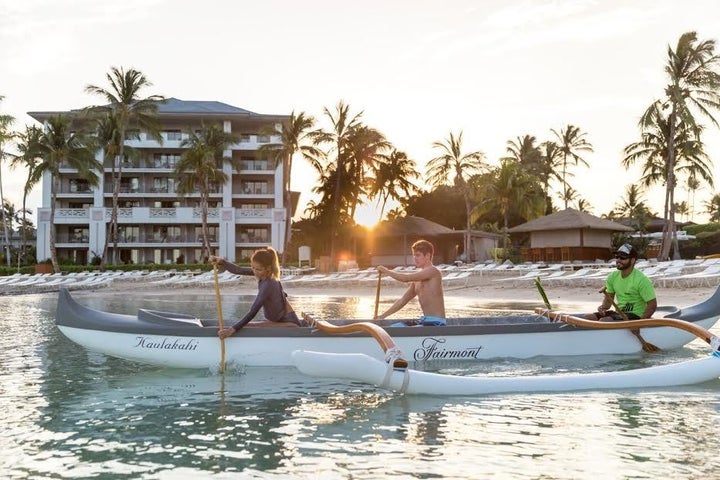 For ocean lovers, try an intimate sunset canoe experience with Fairmont Orchid's expert Hui Holokai Ambassador, who teaches the history of the Hawaiian method of transportation within the islands during the ride. Makalawena Beach is a secluded paradise accessible by car or a 20-30 minute walk from the Kekaha Kai Beach. For an authentic black sand beach experience, try Kalapana, where you are likely to spot sea turtles under a perfect sun.
After a day of flying and dining, it's time to unwind. At Spa Without Walls, eight private outdoor waterfalls create an ambiance as peaceful as the ocean just in the distance. Try the Ali'i experience, which includes a Hawaiian massage and foot wrap, followed by a compress of specially blended Hawaiian herbs applied to the body that encourage physical and mental relaxation, called Awa, Earth and Fire. Then, warm coconut oil is poured over the hair and scalp, followed by an invigorating massage. Before the sun sets, you'll already be dreaming up your next Hawaiian escape.
Virgin America flies nonstop from the west coast (San Francisco and Los Angeles) to Maui. Indulge in their First Class cabin service for extra leg room and a menu inspired by regional Hawaiian cuisine, like Mochiko chicken. The mood-lit cabins, attentive service, and personalized Red in-flight entertainment platform makes the trip painless and comfortable.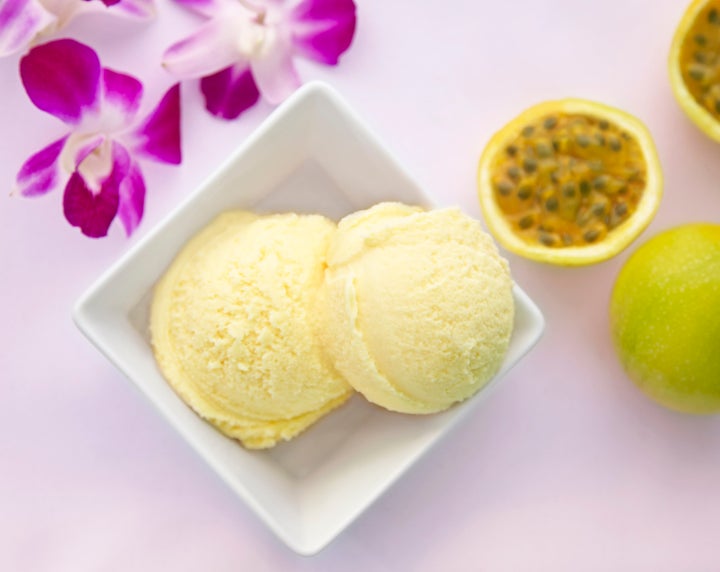 Related
Popular in the Community