When I count my blessings, I include, after love, health, friends, work, quirk and fun, the luxury hotels I have been fortunate to stay in as part of my job. From Hong Kong to Honduras, and from South Africa to Scottsdale, I have spa-ed, soaked, swum, wined and dined in palatial hotels and resorts with perfect beds, sumptuous bathrooms, impeccable service and world-class designer décor.
A few weeks ago, in Portugal, someone suggested that my husband and I stay at a farm three kilometers from Evora in the Alentego region. Farm? As in Old MacDonald, with an oink oink here and a moo moo there? Sure, sure, we said. It's an adventure. And we're always up for that.
We drove to the farm at night, missing an elusive dirt road about five times. When we finally arrived, our jaws were rigid from clenched teeth and a fair amount of hissing and cursing. What kind of place was this? The old quarters for farmhands had been transformed into small units, and ours was the last one in a row of about half a dozen.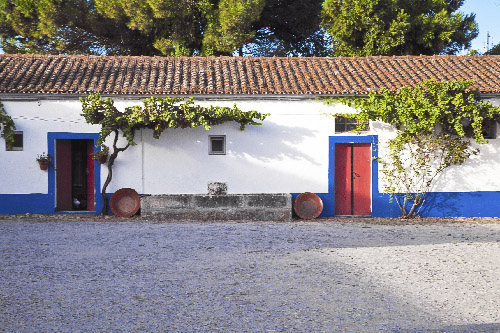 We opened the door and walked into a furnished apartment. In the fully-equipped kitchen, there was a large table, fridge, stove and enough plates and utensils to accommodate a small family. In the living area, a sofa, stuffed chairs, and an end table with copious information about the region. A long hall led to a bedroom with two plain, comfortable beds (we pushed them together), end tables and an armoire. The large bathroom had a shower, sink, and fresh linens. And we had a patio with a table and chairs for outdoor dining. It was clean but basic. We wondered if a farm stay was right for us. And, wondering, we fell asleep.
The next morning, Lucia, the owner of the wine-growing farm, greeted us with a copious breakfast of fresh bread, croissants, jams, cheeses, grapes, tea and coffee. And, before she went off to work as a tour guide, she wrote out all her recommendations for sites that would suit our interests.
We ran around by day, and, by night, we came home to what felt like a little home in the Alentejo. We loved the privacy, the fresh air, quiet, comfort, and ability to open a bottle of wine or sherry, or open the fridge and pull out some fabulous local goat or sheep cheese without calling room service. We ate breakfast outdoors, never had to worry about the apartment being cleaned by a certain time (whenever we left, the lovely young woman who tended to the units came in), were not distracted by a large-screen TV or noise from an adjacent room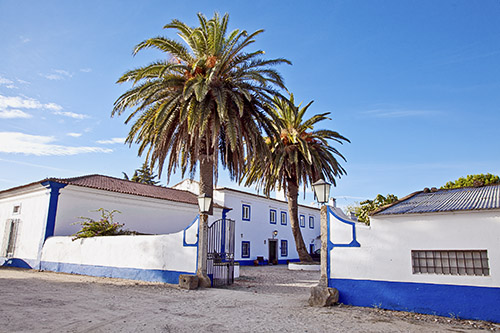 When we left the farm, we were headed for a luxury hotel. The thread count was 800, the bathtub had Jacuzzi jets, the décor was multi-hued, multi-textured and the mini bar was stocked to suit royalty. But I missed the hominess of our little agritourism apartment, and I would not hesitate to recommend a farm stay to anyone wanting to touch feet to earth and direct eyes to sky. There were no animals except quiet horses near our unit, and you might wake up to baaahs or brays during your farm stay, but the sound would be soothing to your nervous system, and start to heal our deep and disturbing disconnection from the land that sustains us.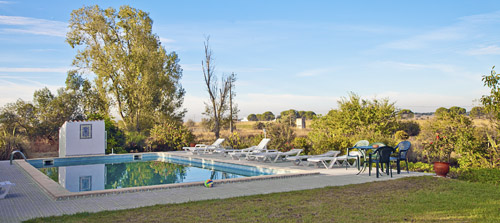 IF YOU GO: The farm we stayed at was: Monte da Serralheira www.monteserralheira.com. The amenities include a swimming pool, bicycle rental and horseback riding with a guide.
All photos by Paul Ross.
If you are interested in experiential travel, check out my new book, Life Is A Trip: The Transformative Magic of Travel. Published August 1, 2010. $14.95 ISBN : 978-0-9818708-8-5
Calling all HuffPost superfans!
Sign up for membership to become a founding member and help shape HuffPost's next chapter