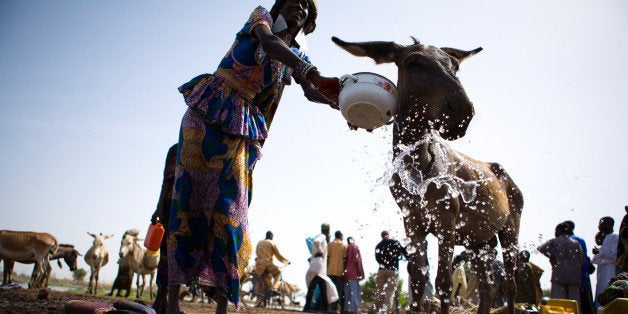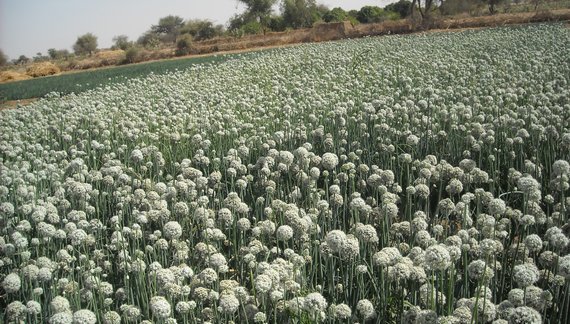 At last month's Summit on Countering Violent Extremism, President Barack Obama emphasized that while poverty alone does not create conflict, when populations are impoverished the "risk of instability and extremism grow." This is apparent in several regions of Africa. Instilling resilience and building livelihoods in under-served communities can sustainably address economic frailties that keep wider regions of the continent vulnerable to civil strife.
Chad ranks 184th out of 187 countries in the Human Development Index, and 148th out of 152 countries in the Gender Inequality Index. Women in the country often face the full list of disadvantages and tragedies faced by women anywhere: domestic violence, genital mutilation, unequal opportunities for education, discriminatory application of property laws and more. Coup attempts, refugee crises and internal and cross-border conflicts have largely defined Chad's last several decades. The landlocked, mostly arid country is also in the eye of the storm of some of Africa's most notable struggles against insecurity: Libya to the north, Nigeria and Niger to the west, the Central African Republic to the south and Sudan to the east.
Despite all this, Africare's Country Director in Chad, Al-Hassana Outman, has seen the nation's security and stability improve notably these last years as he and his team have helped communities prepare for environmental shocks, strengthen their livelihoods and improve social cohesion.
From 2008 to 2015 with support from USAID's Office of Food for Peace, Africare/Chad implemented the Batha and Ouaddaï Food Security Initiative (BOFSI). The project improved food security and livelihoods with multidimensional strategies in agriculture, water, nutrition, microfinance, capacity building, disaster risk reduction and infrastructure development. Working directly with local communities and authorities, the project rehabilitated and built dams, constructed post-harvest storage warehouses, conducted programs in literacy and numeracy, provided training in health and nutrition, organized community management structures and more.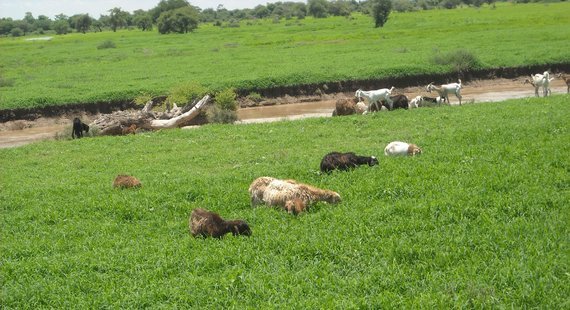 Where previously barren land surrounded abandoned villages, communities now see water tables rising, rehabilitated land producing surplus crops, and villages spontaneously repopulating.
Rehabilitated dams, some dry for 15 years, are providing water to surrounding villages for half of the year, providing water for livestock and allowing farmers to grow crops like tomatoes, lettuce and even watermelon, that would never have survived the dry season before. With rising water tables, some communities are now catching freshwater fish, and more water is available in wells.
In one of the world's toughest places to be a woman, more than 11,000 women received literacy and numeracy education. Communities accessed loans for agricultural tools and achieved 90 percent repayment. Childhood wasting from malnutrition dropped by more than two-thirds, and households nearly eliminated severe food-insecurity, dropping from 45 percent of households to three percent from 2009-2013.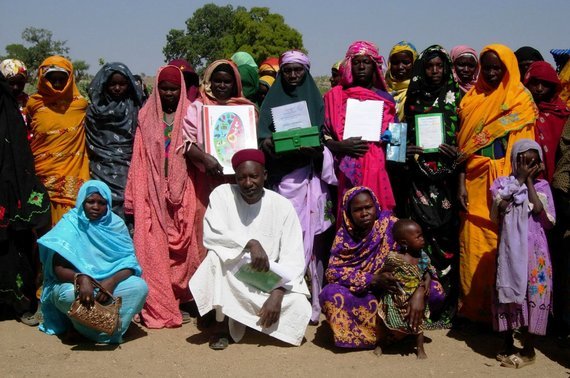 All told, the project reached approximately 180,000 people across two regions of the country.
With this rising tide, and with new knowledge and skills to keep growing, communities can start distancing themselves from the severe poverty and scarcity that could cause conflict over resources. Also, with improved community structures such as Food Security Committees and early warning systems, villages are better prepared to withstand the environmental shocks they will inevitably face. In 2012, communities outside the Africare project region required food aid after a year of irregular rains while the village next to the rehabilitated Facha dam used income from surplus produce sales to renovate a market day guesthouse. Conflicts over resources like water points are common in Chad, but our Chadian leader, Al-Hassana Outman, is witnessing genuine social cohesion as groups gather to collectively manage the wells, dams, gardens, warehouses and savings committees established by BOFSI.
As global leaders discuss insecurity, Africare is implementing the kind of solutions they seek. After decades of supporting community resilience in partnership with numerous government ministries in Chad, Africare was the sole NGO invited to help design Chad's national food security program. BOFSI's model served as the blueprint. Africare's resilience programs address insecurity at its root.
Popular in the Community