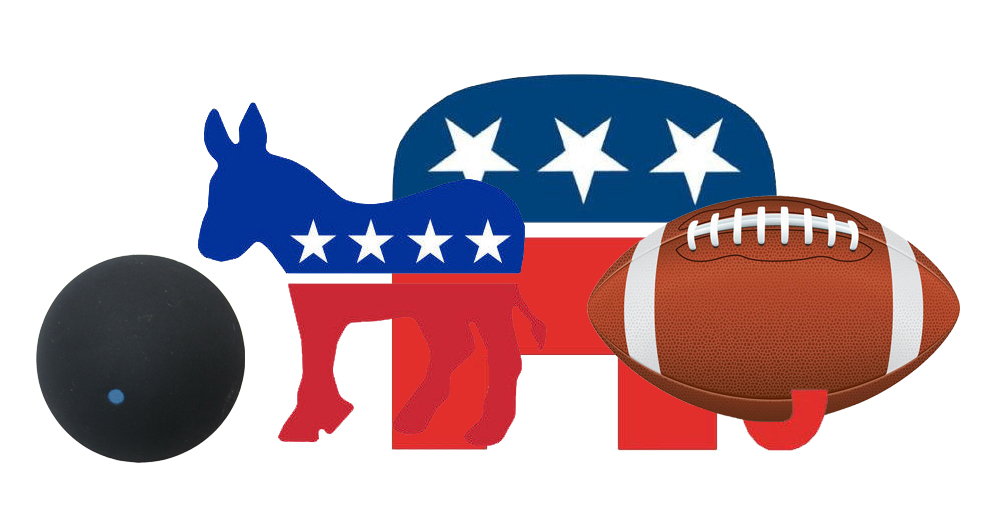 by Ian Batts
By the time that I reached Ninth Grade, my ten fingers each had a story to tell. I had broken them all in different football injuries. They recovered stronger, and I always returned to the sport. Football had become my life starting in sixth grade. As a player and a fan (I loved watching my Redskins on Sundays) it informed my social world and identity. It was so much of my life that I became frightened when I no longer enjoyed playing on the team.
Freshman year: I ignored the impulse to quit football. At training camp in August, a revered senior player said to me: Nobody enjoys football, including me." Surely somebody does. At least someone knew how I felt then, but for years of work, what had he gotten out of football? Soon afterwards, an injury--not the fingers but a herniated disc--forced me out for the rest of freshman year. I was slightly relieved.
As a sophomore, I was back on the field, but I realized why that senior kept playing a sport that he did not enjoy: his friends were his teammates, girls came to see him play, the school appreciated football, and freshmen aspired to be him. On the bus ride from an away game, I sat next to a rowdy friend who recounted the game's highlights. He sensed my lack of excitement.
"Why aren't you having fun?" he said with surprise. "You played well."
"I just have had a long day." Please let me be.
"Yeah, I hate away games," he said.
I thought aloud, "Do you like practice? What do you like about the season?"
I shouldn't have said that. Well, I might as well say what I really think now: "I think I should quit."
He warned that I would lose friends and respect. Our definitions of respect are so far apart; I will always respect football players for character, but never for being popular. How can I respect those who play without a purpose beyond popularity? Is that not the opposite of character?
I quit. I won my independence, and a new world revealed itself to me. One day, a classmate asked me to play squash. I would have never had this opportunity before. Although my friends won't understand, I ought to try it.
I thoroughly enjoyed the game for its own sake; I had no external motivations. I signed up for lessons afterward. In my first squash lesson, the pro started off by teaching me that "you control the ball. The ball doesn't control you." This epitomized how I had changed my life. I did not fear my friends' reactions to my debut in squash. Their arguments against anything that was not football, lacrosse, or soccer were weightless. Maybe it's just me, but I wanted to try something new. For risking my social life, I found out that my closest friends, some of whom were most opposed to me playing squash, saw my happiness and were truly loyal. With a new passion and renewed trust in my friends, I began to see every day as an opportunity rather than a burden.
Letting go of football provided time for other interests like Model UN and other avenues to explore individuality. Most of my friends are devout Republicans. I followed my blue heart and became co-head of the Young Democrats this year.
Eventually, I saw a version of that old cliché: If you can't beat him, join him, come to life. Seeing my happiness, some friends privately asked me if they could join the Squash Club. So I decided to start an official squash team at my school. I found the players, a place to play, and the coaches, but the school athletic director rejected the proposal, saying that squash would take students away from popular sports. He will never see a point in the proposal. I can't change that, but I am so tired of people deciding what others ought to do. In a rare moment of insubordination, I suggested that students should be allowed to choose for themselves. He might have seen squash as a dead end or something obscure, but since that day I first tried squash, I realized that there are many ways to the same goal, football and squash being among them, and that each person might be fit for one or the other or something else altogether. In the end, the long process for me to define character, success, and fulfillment on my own terms produced the evolution of my individuality.
Ian Batts, a 2013 graduate of St Albans, will be a freshman at Harvard in the Fall, 2014, after a Gap Year.
Related
Popular in the Community