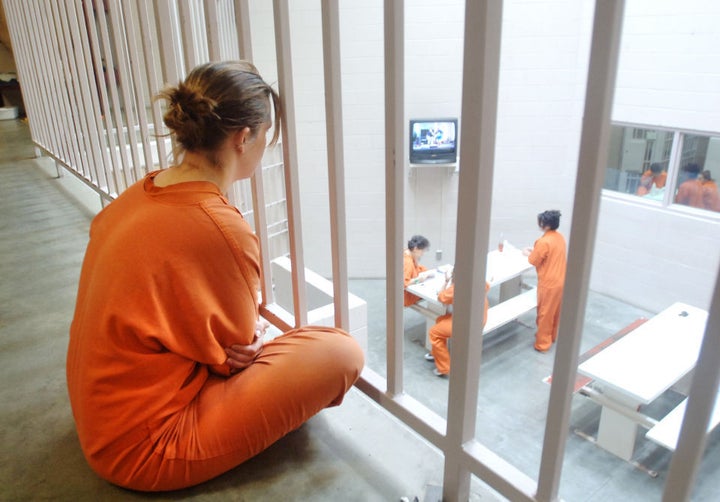 "I'm so tired of the system. Juvenile detention to adult prison ... All those years behind bars, but I never got the help I needed." ― Annie
The "help" for which Annie – and hundreds of women like her – so desperately yearned was treatment for her addiction to alcohol and heroin. Many women also experience depression, anxiety and other types of mental illness. And nearly all have experienced some form of trauma, either as a single or series of events, e.g., death of a child, divorce, job termination, abuse, etc. All of which creates the perfect breeding ground for substance use, homelessness, psychiatric disorders and encounters with the criminal justice system. Incarceration itself can lead to further re-traumatization.
As the former Chief of Addiction Medicine for NYC jails, including the infamous Rikers Island, I had the opportunity to meet women like Annie who found themselves in a situation they neither expected nor asked for. But their stories helped put things into perspective. As a society, we often perceive incarcerated individuals, aka "criminals," as bad people. "They committed a crime, so they deserve to be punished."
But I've come to learn that life is rarely this simple. What is life but a series of circumstances – births, deaths, graduations, accidents, promotions, suicide? How we respond to these life events varies by individual, and is heavily influenced by genes and environment. And when that environment is an intimidating jail complex where inmates have no freedom, are victims of violence – by fellow inmates or correction officers – and recipients of innumerable other indignities, the pain and anguish can be unbearable. Some of the stories I've heard are harrowing.
"I started using at 13. Whole family used," Georgia remarked, looking me straight in the eye. Gently tugging at her cream-colored Department of Correction-assigned uniform with her left hand while nervously adjusting her disheveled auburn hair with her right, Georgia continued. "I didn't know how to deal with the pain, so I used. My uncle raped me when I was a kid. I sold my body for money, for drugs. Anything to take the pain away."
Stories like Georgia's are heartbreaking but sadly not uncommon at Rikers. The multiple biopsychosocial factors resulting in incarceration are tightly entangled for this invisible and yet growing population of women.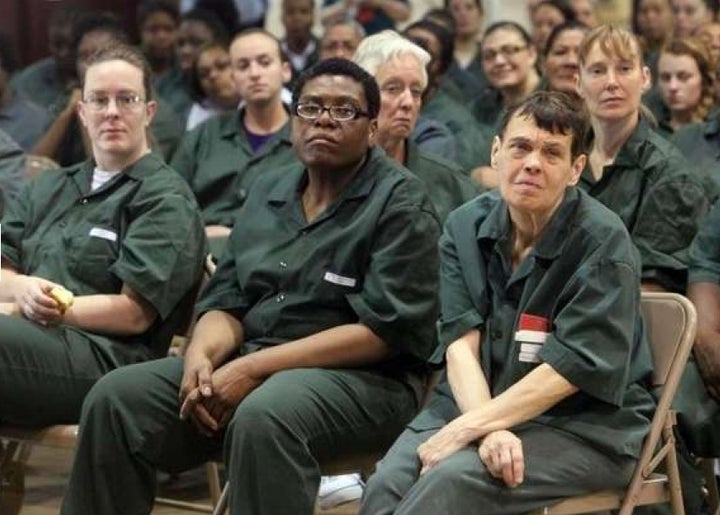 Let's look at the genetic impact: a young boy born to a man with alcohol use disorder (AUD, aka "alcoholism") has a 50 percent risk of developing AUD. Environmental influences are equally daunting. According to the Centers for Disease Control and Prevention, children who experience abuse are at higher risk for cancer, addiction and depression. The likelihood of getting arrested as a juvenile is 59 percent, according to the National Institute of Justice.
The Sentencing Project reported that in 2014, 1.2 million women were under the supervision of the criminal justice system in the United States. While far more men are in prison than women, the rate of growth for female imprisonment has outpaced men by more than 50 percent between 1980 and 2014.
With the rising rate of incarceration, correctional facilities such as Rikers have become the primary setting for health care delivery to a historically marginalized group. Women are provided care in an effort to heal their deep-seated medical and psychological wounds.
Rose M. Singer Center (RMSC), colloquially known as "Rosie's," is one of 10 jail facilities on Rikers Island and the only one to house female inmates. Opened in 1988 as an 800-bed facility for female detainees and sentenced inmates, RMSC now holds approximately 600 women. Rosie's also houses the nation's first jail-based baby nursery. Women here receive medical, mental health and addiction treatment services in the RMSC clinic by doctors, nurses and mental health clinicians.
Those who are experiencing opioid addiction or acute opioid intoxication receive evidence-based treatment with methadone or buprenorphine ("Suboxone"). Rikers is, in fact, the nation's first – and remains the country's largest – jail-based opioid treatment program. Substance use counseling, individual and group therapy are also offered through A Road Not Taken (ARNT). The positive impact is evident. "The counselors improved my coping skills and helped me be less negative," said Carrie, an ARNT participant. Many women are referred to residential or other outpatient rehab treatment programs where their recovery continues after they're released.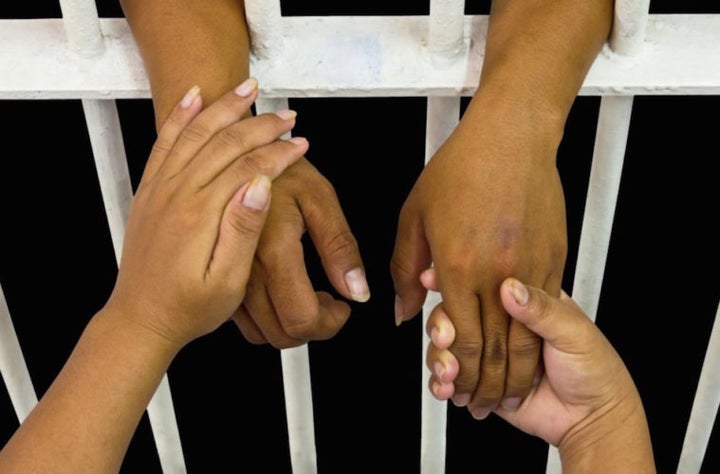 In addition to traditional medical, psychiatric and addiction treatment, creative arts therapy such as music and art is also offered. As a longtime advocate and practitioner of mindful practice, I fully supported yoga and meditation training that was offered by volunteer instructors from Liberation Prison Yoga. The results were promising.
Some of the testimonials: "I have plenty of energy," "I'm dealing with problems pretty well," and "I'm getting a good night's sleep." This is not how I envisioned Rikers when "DA Jack McCoy" paid a visit on "Law and Order." Community partnerships have also empowered the women. Recently, the Tribeca Film Institute hosted a film screening of a collaboration between female high school students in Queens and female inmates. The entire creative process provided hope to incarcerated women who felt chronically abused, disrespected and ignored by society. According to 22-year-old Leslie, an RMSC detainee and film participant, "I was energized by all the creativity. People actually wanted to hear my story, and that felt good."
But challenges persist. Institutional barriers such as scheduling conflicts with court and uncertain lengths of stay make it difficult to provide consistent, high-quality care. I firmly believe that the traumatized women of Rikers would be far better off receiving care and rehabilitation in the community rather than being locked up in a criminal justice system created by men, for men.
My hope is that as a society, we will continue to listen to these women's stories, acknowledge their pain and suffering in a compassionate and nonjudgmental manner, and offer them services that will put them on a path of healing. Resilient women like Lucy fortify my sense of hope: "I'm proud of the progress I've made. My future seems bright."
Support HuffPost
The Stakes Have Never Been Higher
Related
Popular in the Community