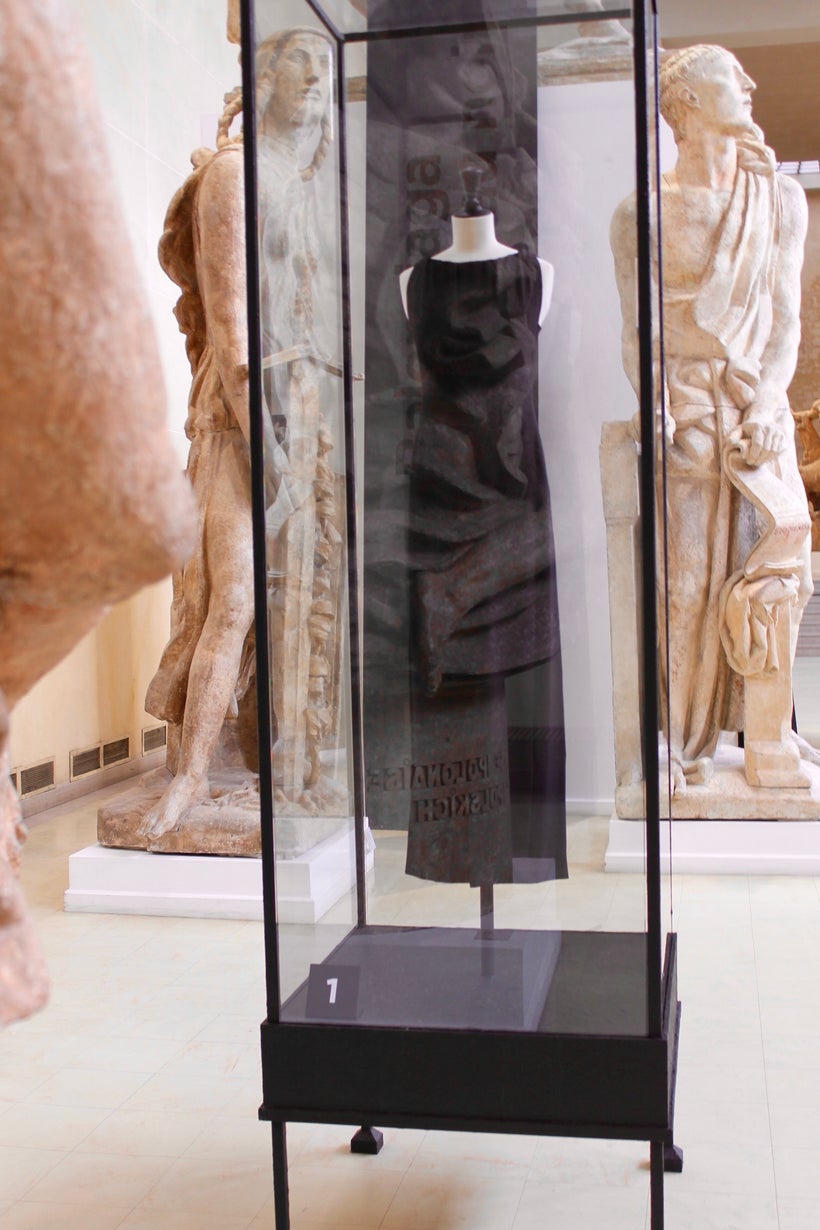 From Harlem to Paris: BALENCIAGA, L'OEUVRE AU NOIR
On a cloudy very Parisian morning, I visited the Bourdelle Museum in Paris, France to see the newly opened exhibit, Balenciaga L' Oeuvre au Noir. As I walked into the small naturally lit museum filled with all of Antoine Bourdelle's sculptures, I wondered what type of dresses I would see after becoming interested in the Balenciaga's overall vision during the appointment of New York designer Alexander Wang as Creative Director. I needed to pinch myself when I arrived. I was in Paris, I was going to be served fashion on a silver platter. The exhibit was established and sponsored by Palais Galliera, the official fashion museum and historic center.
The first part of the exhibit was all about Balenciaga's drafts and how he believed that the dress took form when it was draped and shaped on the female body. Fashion Historian Corinne Magne was my docent who explained that how the Balenciaga and Bourdelle were related in that they were both obsessed with perfect and structure. A black dress hung between statues was ironic. Fashion has a thing about being ironic and when comparing two greats of our time, beauty only flourishes. From the exhibit, there are intricate beaded garments, corsets that I'm pretty sure Alexander Wang or the current creative director Demna Gvasalia have recycled for their own interpretation of a modern Balenciaga. Tassels were also a theme. Perhaps, he was inspired by the Spanish Conquistadores.
After my private tour of the exhibit, Corinne Magne and I exchanged words about the exhibit, fashion and where it is going now given today's offerings. Go inside our conversation.
MH/In the first part of the exhibition, "Balenciaga, L'oeuvre au noir" Cristobal Balenciaga's skill of cutting fabric to precision is shown in the proportions of his sketches and structured garments... Where did he draw inspiration to create these pure lines that materialize serious clothing? Did he have a woman in mind?
CM/ Nobody knows because he never told anyone , not a single interview in his whole life, what he was about. No specific woman in mind.
Why was Balenciaga infatuated with black? Did it have anything to do with the available material?
He did like black probably because of his Spanish origins : The Spanish court, black velvet, very expensive formerly due to expensive dying process and source. Spanish great painters : from Zurbaran, to Velasquez and Goya etc..Black expressing straight morals, honesty and modesty.And virtue. But it's a choice we have made for this exhibition displayed at Bourdelle museum, facing bronze sculptures. Both artistic expressions questioning us. Nothing to do with available fabric.
What is the oldest item in the collection / exhibition? What year? garment description?
It is a day suit in crepe and satin : a gown both in satin for the top part and crepe below, matching a very short bolero from 1938.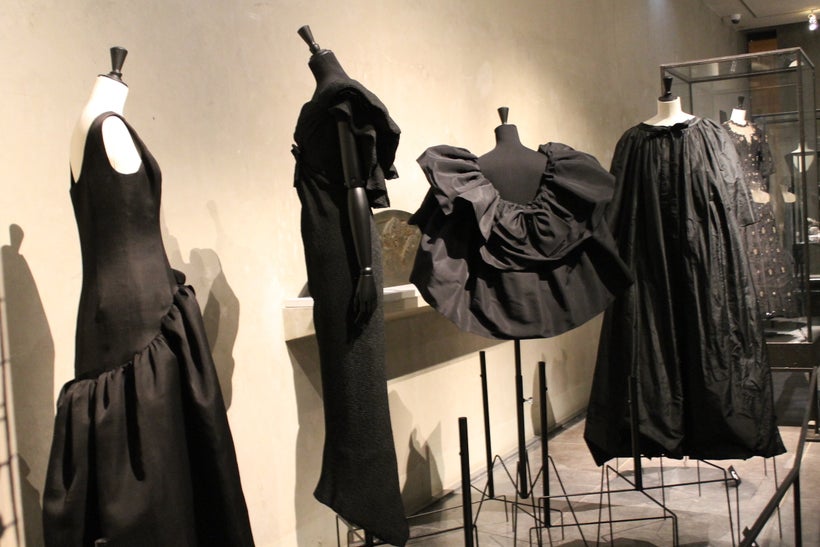 What type of people wore Balenciaga ? Is it the same person of today?
Only very well-off persons could afford Balenciaga. Thus very few. Rather older for being so than today's clients who seem young and more slender than in those days. He had as best clients Mona Bismark, and Lady Deterding, Hélène de Rothschild, comtesse de Martini, among others.
His use of gazar and zagar-his own variant, which had even more obvious qualities - inspired him to yet more abstraction and gave the garment an existence of its own.Are there fabrics that Balenciaga would use to create his collections that today do not exist or are hard to find? Are there fabrics that don't exist, aren't used in couture?
Gazar was specially made for him by Gustav Zumsteg for Abraham in Geneva, for he wanted a springing and reluctant fabric he could tame and master. After him, Hubert de Givenchy used it too. This fabric enabled him to shift to abstraction in his late years.
What do you think of fashion production today? Will we be able to speak about the garments like we are speaking / referencing Balenciaga's pieces?
I do not know much about couture today. I would not speak about fashion production today but rather more about numerous and young creators and future creators visiting us and being inspired thus. Letting Cristobal touch them, whispering to their ears and leading their hand.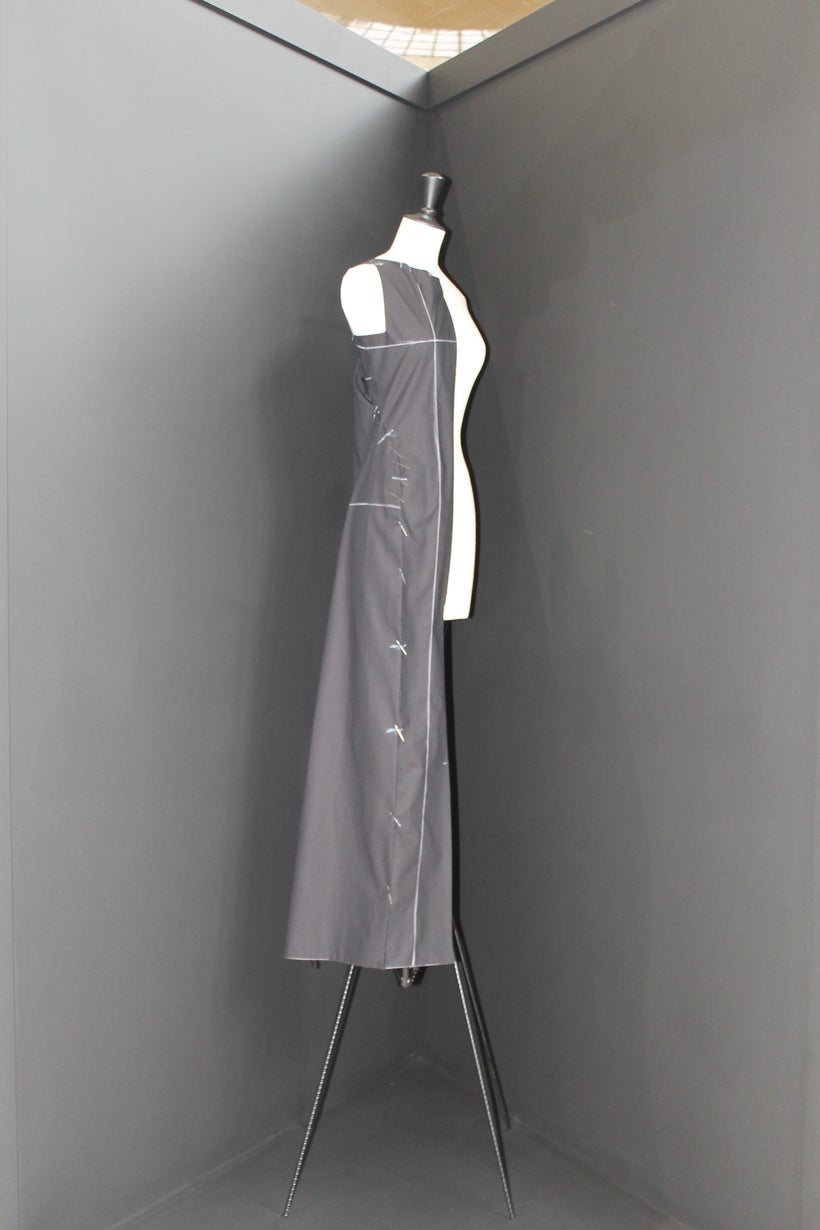 The current creative director of Balenciaga Demna Gvasalia's approach is gritty and I find his style very ironic after viewing the exhibit , what are your thoughts to the current collections?
Not a clue about Gvasalia. Beforehand : Michel Goma and Nicolas Ghesquiere. He trained Ungaro and Courreges.
How many years have you worked as a fashion historian?
What do you think of fashion production today? Will we be able to speak about the garments like we are speaking / referencing Balenciaga's pieces? Of course not, who can afford his talented and perfect.
Can you speak about the work you are currently involved with? Do you have a favorite fashion exhibition?
I am for preparing at Galliera the next exhibition on a famous singer in the 50s and 60s, popular in her days, who died 30 years ago, called Dalida. She has become an icon for the younger generations, particularly in the transgender world.
__________________________________________________
Corinne Magne | Historienne de l'Art | Conférencière de la Ville de Paris | Attachée au Palais Galliera et au Petit Palais.
The collection is now on display until July 16, 2017.
From Harlem to Paris, is a series of articles written about my first time in Paris and my experiences and awakenings thereafter. Many Thanks to Atout France US - the French Tourism Board for making this interview and experience possible. #FeelFrenchCulture.
REAL LIFE. REAL NEWS. REAL VOICES.
Help us tell more of the stories that matter from voices that too often remain unheard.
This post was published on the now-closed HuffPost Contributor platform. Contributors control their own work and posted freely to our site. If you need to flag this entry as abusive,
send us an email
.