Paris in the Spring! C'est ma première fois!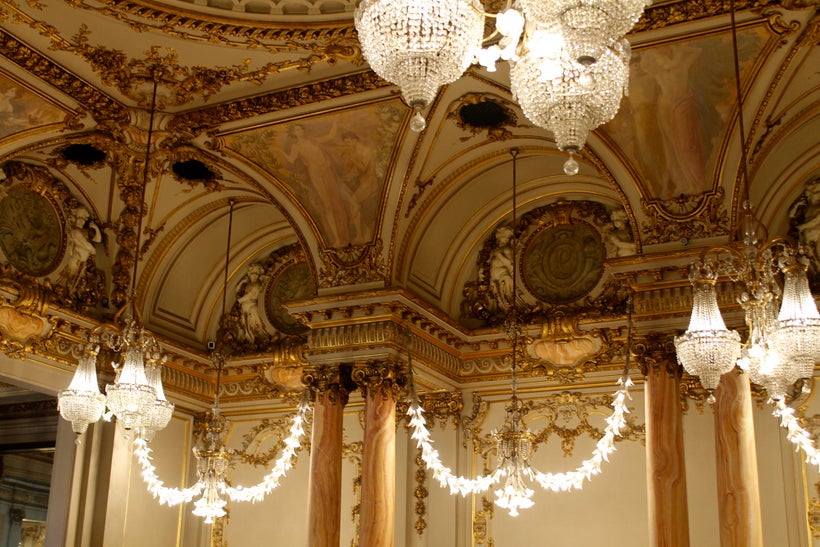 They say that Paris in the spring, under the clouds is the most beautiful way to view the antique city of sculpture, design and European history. Just a year after "the attacks," I visited the city of love for the first time to experience for myself why everyone is obsessed with French culture.
After seeing and viewing the centennial exhibit of Rodin at the Grand Palais, followed by a tour of the mystical paintings of Monet and Kandinsky at the Musee D'Orsay , then samizdat -like ancient film reels at Cinémathèque, followed by a desperate trip to the pharmacy, my mind was racing with inspiration.
What I didn't know was the amount of similarities I would discover between Harlem and Paris.
Paris is a city to be reborn. It's a city of walking and observing what has been observed and talked about for at least a hundred years prior to my own arrival. Just prior to my arrival at the Paris Orly Airport, just the night before a shooting had taken place and it was all over the news. Instead of being paralyzed with fear, I pushed my pink luggage all the way to the taxi queue where I hailed a car straight to the Quai de Grenelle.
Jetlagged and thirsty, I looked out of my window and saw the black Lady Liberty standing in the center of a bridge of the Seine River and instantly felt at peace. I had arrived, from Harlem to Paris, these similarities were already starting to show their diverse skin. Finally, I was beginning to see the beauty of a city where black artists like Aaron Douglas and Ella Fitzgerald had come a hundred years ago to experience their own second awakening. With only four days to feel French culture, here are some theories that came to me.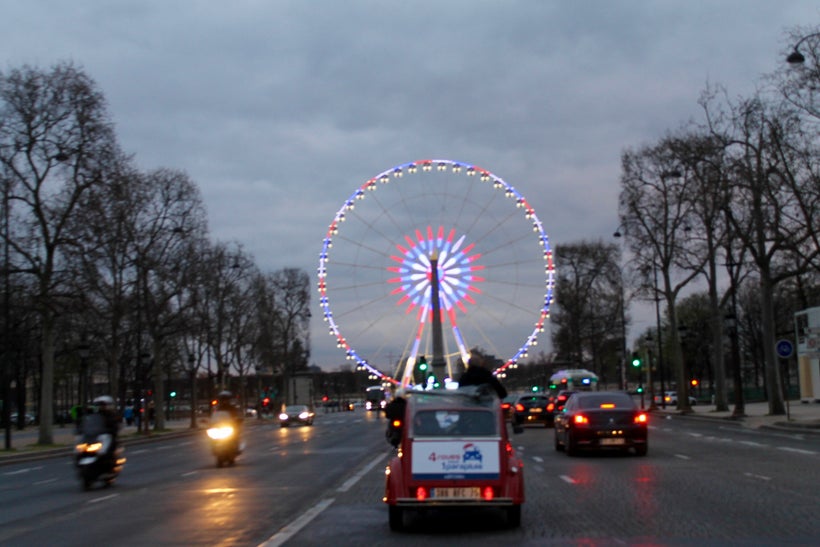 The Culture Of True Commitment:
A preview of the Rodin Museum lead me to the ideal of commitment and the responsibility of a true artist. To be dedicated to your craft means creating something every single day even if it doesn't amount to anything super fast. Rodin was a sculpturist who was dedicated to his craft. He didn't have any income except the small allowance a family member send him every month so he wouldn't starve. Rodin was confident even though he didn't really sell a single piece of work while he alive. He was confident so much so that he would pay his restaurant bill by drawing a draft of a picture. It has been said that when he did this one time, the waiter he gave his drawing to asked him to sign it and he said, no, because then he would be entitled to the entire restaurant.
A Community Based On Strength:
In the courtyard in front of the entrance to Le Louvre there's a memorial of all the real one's Paris had lost on that horrific day in 2015. People's social media feeds were showered with #PrayForParis, even one of my Facebook friends lost three friends alone in that attack. It seemingly was an attack on the small community of creators and artists in Paris, which made it even more devastating. So this memorial in front of such a historic site for Paris is important for tourists to see and conceptualize. It consists of a 100 or so small flower pots with a single daisy or hyacinth in each which represents each person who's life was lost that day in 2015. They are scattered around with a hand written palm card next to each pot. A walk through Harlem and you will find something similar. Mini memorials are scattered on vacant street corners and in front of dilapidated apartment buildings, signed posters of RIP messages are often left outside of the deceases old stomping grounds. There's always some type of flowers on my commute to my own apartment building and I often wonder about these people and their last quench to not be forgotten. Like Harlem, I found the memorial in front of Louvre intriguing yet sad at the same time. A place that is suppose to be beautiful, wrought with despair. But everything that's beautiful is not always good for you.
Although it was my first time in Paris, many people who travel to Paris often say the city is much quieter because of the recent attacks on Paris . Like Harlem, people are afraid to visit because of "what might happen." Still, the community thrives at night and during the day much like Paris. Both communities are strong in this sense, life goes on. It just has to.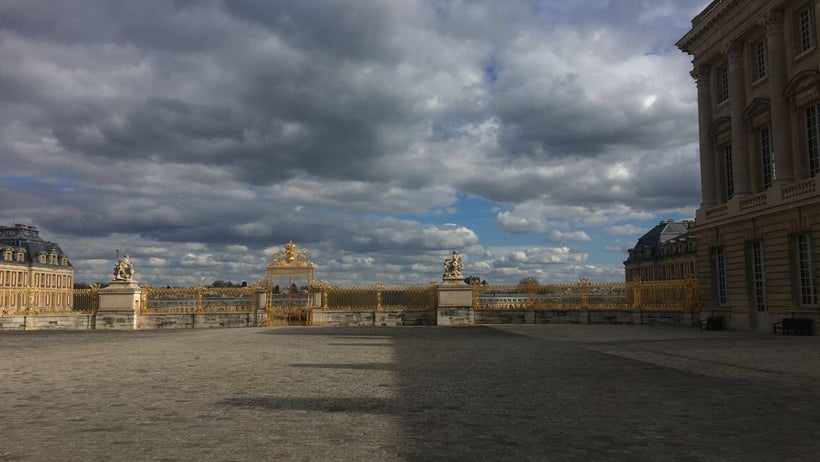 Busy And Bustling Even At Night:
The Parisian streets are filled with the sound of sirens, that I heard constantly from my hotel room situated on the 23rd floor. This is proof from a visit to the newly constructed Philharmonie de Paris (which was built in 2014). Each of their rehearsal and recording rooms are completely sound proof. As I listened in on a rehearsal of the official Parisian Philharmonic orchestra, I fell into to a hypnotic state of bliss mixed with jetlag. My mind flipped from being in front of the Musee d'Orsay and then watching police cars swerve around the corner very calmly but very loudly, then my mind channelled me back and forth into my current state of reality at that time: sitting in the balcony of an empty concert venue that was like five times the size of Carnegie Hall.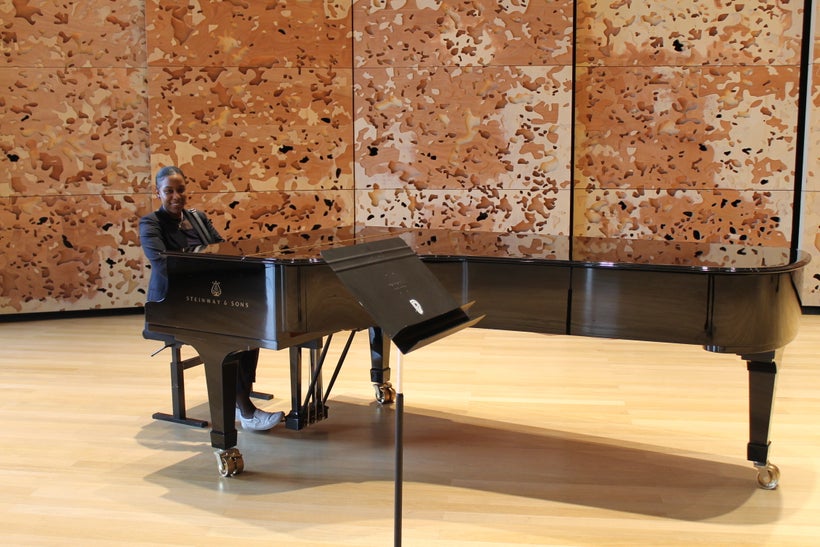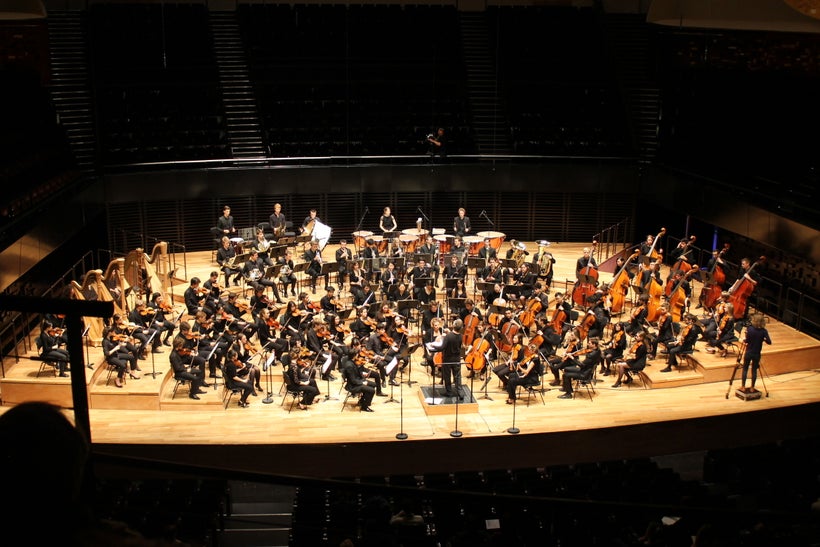 Being a Parisian Means Being Reborn Here
Much like a Harlemite or New Yorker, rarely do you come across a native Parisian. There are many transplants and immigrants who have made Paris home. This is what made what feels good inside. To be accepted into a community (whether it be a cultural institution, organization or educational system), everyone wants to feel like they belong when they are first new to a place. Personally, I felt this to be true in Harlem, and my consistent strive to be apart of community and accept outsiders into the community in which I frequent. I wish more people had this mentality. As I sat in the Paris Opera House, listening to the Mayor of Paris talk about what it means to be a Parisian, one thing she said really stuck like glue: Being a Parisian means to be reborn here.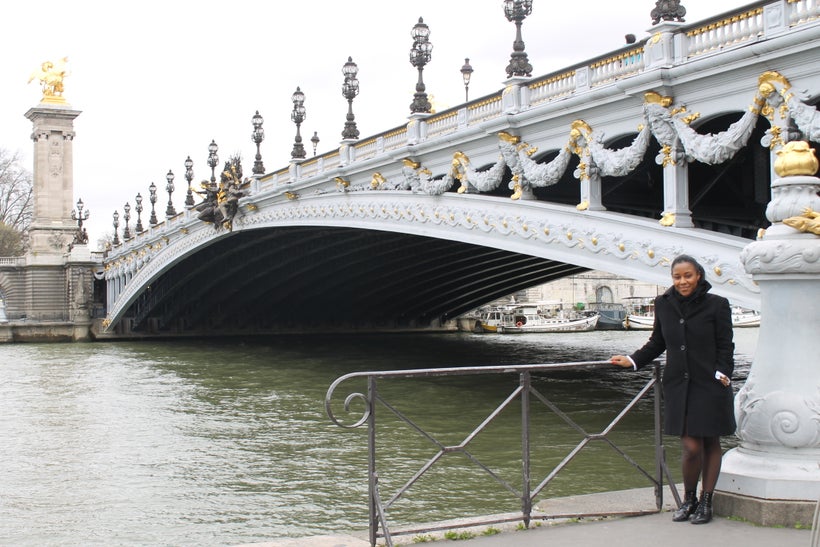 From Harlem to Paris, is a series of articles written about my first time in Paris and my experiences and awakenings thereafter. Many Thanks to Atout France US - the French Tourism Board for making this interview and experience possible. #FeelFrenchCulture
REAL LIFE. REAL NEWS. REAL VOICES.
Help us tell more of the stories that matter from voices that too often remain unheard.
This post was published on the now-closed HuffPost Contributor platform. Contributors control their own work and posted freely to our site. If you need to flag this entry as abusive,
send us an email
.